Posted: Aug 31, 2012 7:00 AM
Little makes a home feel cozier than the warm glow of flickering candlelight. But candles can get expensive quickly. With just a handful of inexpensive, easy-to-find items, you can create these beautiful and unique luminaries for yourself or to give as gifts.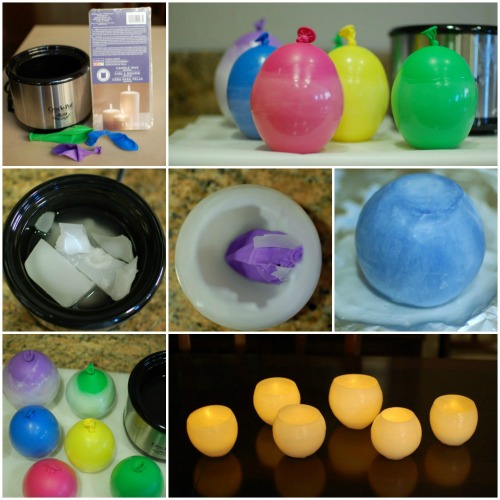 What you'll need
Molding candle wax or high melt paraffin wax (I found mine at Michaels)
Party balloons
Water
Mini Crock-Pot or a double boiler
Non-stick cookie sheet
Aluminum foil
Sharp knife or scissors
What you'll do
Fill the balloons with room temperature water.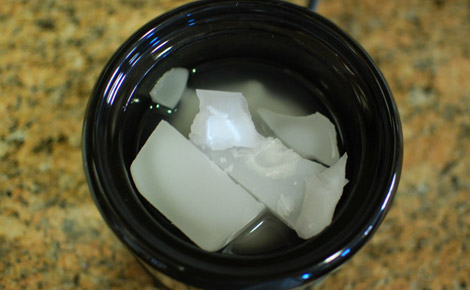 If you have a small Crock-Pot, add your wax and allow it to melt completely. Alternatively, you could use a double-boiler to melt your wax. Heat your wax to 180 degrees F. (The mini Crock-Pot reached and maintained this temperature perfectly.)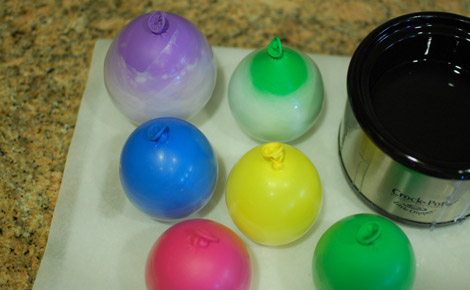 Dip your balloon in the water to just beneath the water line. Be sure to keep the wax below the water line since the hot wax could cause the balloon to pop.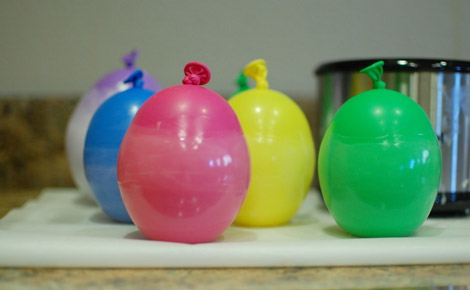 Keep the balloon in the wax for a few seconds and then lift from the wax and re-dip several times, stopping just long enough between dips to allow the wax to cool a bit.
Place the balloon on a piece of parchment paper or on a non-stick cookie sheet and settle the balloon a bit to ensure it's level so you'll have a nice, flat bottom for your luminary.
Dip your balloon several more times until the wax is between 1/4- to 1/2-inch thick.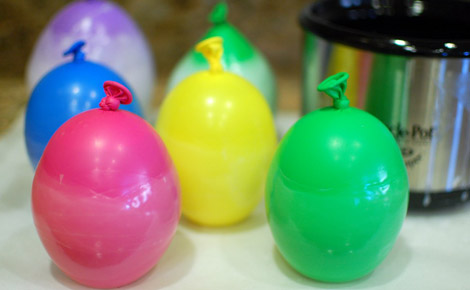 Place your balloon back on the parchment paper or cookie sheet and allow it to cool completely.
Once it's cool, hold your balloon over the sink, with the bottom facing you, and pop the balloon with a sharp knife or scissors to release the water.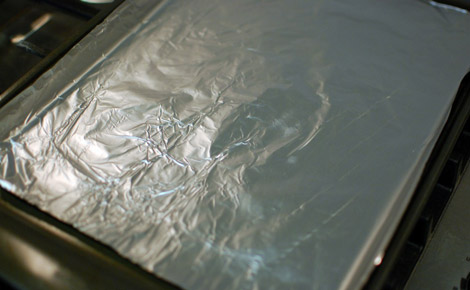 To even out the top of the luminary, heat an aluminum foil lined cookie sheet on the stove, invert the luminary and melt the rim until it's level.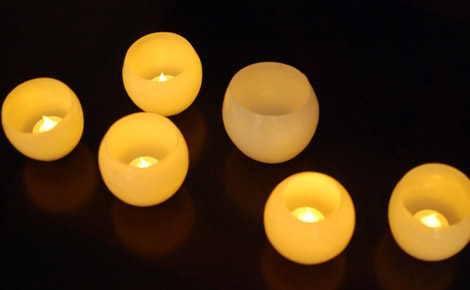 Drop in a votive or tea light (I used battery-operated tea lights) into your luminary and enjoy!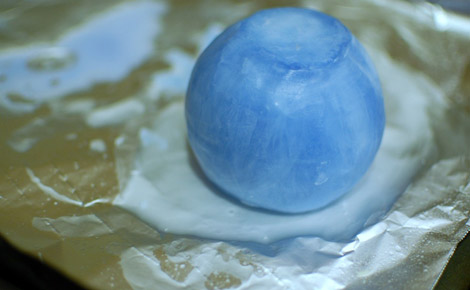 There's no end to what you can do with these luminaries. Once I made several that were just simple and white. I added a blue votive candle to the wax and made several more. The votive subtly added both color and scent.
Love this? Find more crafts and DIY projects!