Posted: May 23, 2012 8:00 AM
Making your house a home can bring immense personal satisfaction, or it can be extremely frustrating. Or, if you're like me, it's both. I love to fiddle with my home decor, but my taste changes frequently, and I've had more than my fair share of design mishaps. Your home and style will probably always be evolving, but you can plan around these changes by knowing what to invest in and what to cheat.
Pay more for quality on classic pieces and furniture that will get a lot of use
Couches
This is the primary piece of furniture in most living rooms, and it usually sees a lot of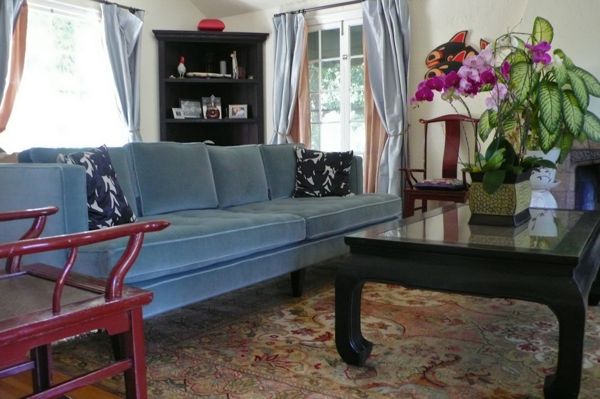 traffic. Because of its size, the eye is almost always drawn to the couch, so you set the tone of the whole room with that large piece of furniture. Look for something with lines that match the style of your home — clean and straight for a modern style, rounded edges or high backed for a more traditional house — in a neutral color that complements the wall and floor color. If you have younger kids, avoid high maintenance fabrics like leather or linen, and stick to an easy-to-clean cloth like microfiber. One of my favorite spots for great couches is Room and Board.
Dining chairs
I'm talking about the chairs around the table where your family actually consumes meals. Like the couch, your everyday dining chairs get a lot of use. You may find something inexpensive that looks great, but if they're uncomfortable then no one is encouraged to stay at the table. Since kitchen tables are often multi-use, you don't want your backside to be screaming the next time you use that area for a project or as a desk.
Rugs
Well-made and attractive rugs are almost always very expensive. But rugs are like art for the floor! You can change the entire look and feel of a room with a rug, and the cheapest rugs wear through quickly and don't feel nice under your feet. Since rugs can be so expensive, be strategic about where you use a nice one. A family den that is frequently toy-strewn and muddied is not where you want fine fabrics. But an entry way or under a formal dining table can be a great place to put a beautifully-patterned rug. Rugs USA has a variety of styles and price points.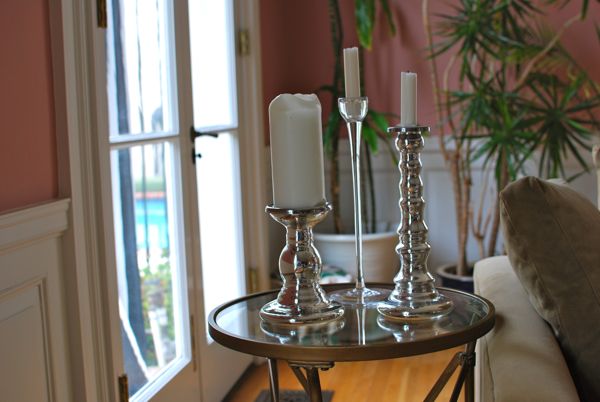 The basics that you've invested in make for a good starting point for the other elements in the room that may change with the season or your tastes.
A few things you can find inexpensively that pack a home decor punch

Accessories like pillows, mirrors and candlesticks
A series of patterned pillows on your sturdy couch can perk up the vibe of your space, and luckily cute pillows can be found everywhere. Mirrors, candlesticks, picture frames — all of these accessories can range from fancy to fun and all can be found without breaking the bank. My favorite go-to stores for accessories are Ikea, Pier 1 and Homegoods.
Lamps
Lighting is oh-so-important to a room, but that doesn't mean that it has to be expensive. I've found beautiful table lamps at Target that you can't tell aren't the expensive version of the same thing. I use lamp light all over my house. Not only is it a cozier glow than an overhead, a good looking lamp can be the key to making a room look luxurious. Another great resource for quality lighting is Lamps Plus.
Bedding
For years I've heard it said that you shouldn't skimp on linens, but I officially disagree. I purchased a set of very nice, high thread count sheets for our bed when we moved. They were so dense and itchy. I feel the same way about fancy hotel bedding. It feels nice at first, but the tightly woven fabric makes me feel so hot! One of my favorite sheet sets ever came from Target. They were soft and washed beautifully. Judge sheets by how they feel on your skin, not by their label, price tag or thread count.
Decorating your home is a task that is never finished. Your mood and needs chang — and that's part of the fun. But it's even better when you know when to save and when to splurge. A great home has a mix of both.
More about decorating
5 Home accessories to bring summer into your home
Change the look of a room for free!
Updating your kitchen for spring