Posted: Apr 17, 2012 9:49 AM
A place for everything and everything in its place. This mantra will help you maintain a stress-free existence in your perfectly organized home. You'll love these clever storage suggestions from the experts!
Before you create storage do a quick sort and purge of the items that need homes. "Many people find themselves frustrated when trying to organize because they skip this important first step," says Alaia Williams of One Organized Business. "They may end up organizing a bunch of items that they don't really even need." Sort things by category and get rid of anything that doesn't work, is outdated or that you simply don't care about.
Rely on clear plastic drawers
"Use this 'little black dress of organizing' in every room of the house," says professional organizer Barbara Reich of Resourceful Consultants LLC.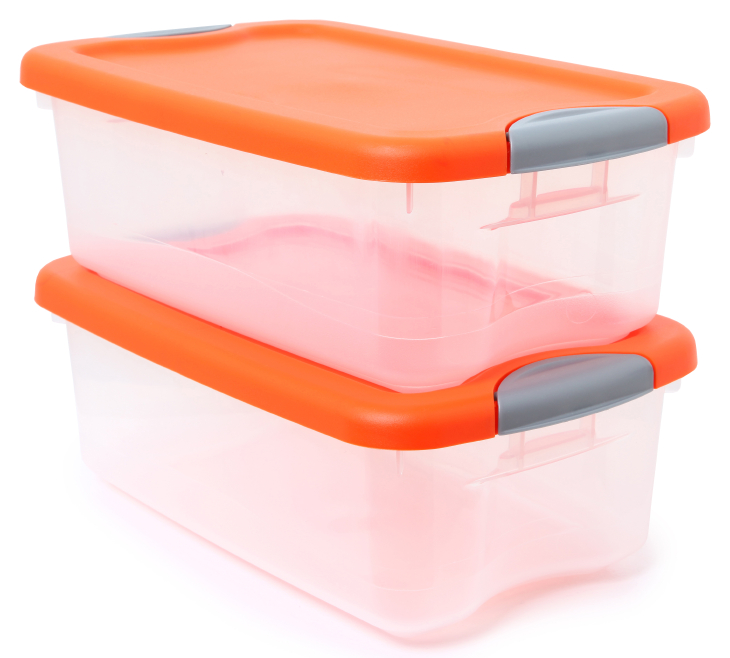 Bathroom: Stack them on either side of the pipes to store infrequently used items, such as sunblock in the winter, travel-sized toiletries and extra toothbrushes and toothpaste.
Family room: Store small toys such as miniature cars, marbles, plastic animals and playing cards.
Home office: Organize work supplies including notepads, ink cartridges, glue sticks and scotch tape.
Closet: Store belts, bathing suits, a lint brush and a sewing kit.
Utility room: Group batteries, extension cords and tools.
Label everything
Your home is guaranteed to stay neat and organized when you take Reich's advice and label stuff like this:
Bins that contain sports equipment
Boxes of hats, gloves and scarves
Shelves that house board games and puzzles
Containers of chargers (and label each charger, too)
Keepsake boxes of sentimental items
Hang stuff
With the art of hanging, you utilize vertical space oft-ignored vertical space, says Rosalie Maggio, author of The Art of Organizing Anything.
Hang a net it the corner of your child's playroom for toys least often played with and change out the toys periodically — they'll seem like new
Hang a fruit basket hanging from the kitchen ceiling to keep fruit off the counters but accessible
Hang cookware from ceilings or wall pegboards
Hide in plain sight
Professional organizers Debra Lee (D. Allison Lee) and Alice Price (Organize Long Island Inc.) take advantage of soft spaces:
Store seasonal items under beds
Store wall art and rugs behind the sofa and extra blankets under couch cushions
Instead of using decorative shams to house pillows, consider filling them with bed linens (or beach towels in the winter) 
Wall hooks to
the rescue
Maggio and Seana Turner of The Seana Method recommend using wall hooks to hang…
Coats and scarves in a hallway
Keys in the foyer
Dishtowels or large utensils inside a cabinet
Bath towels on a bathroom wall
Jewelry, belts and robes in closets
Practice the one-in-one-out rule
"To keep your house organized, follow the one-in-one-out rule," says professional organizer Allison Flinn of Reclaim. "For every one thing you buy, let one thing go — to charity, trash, anywhere out of the house."
More about your home
5 Home accessories to bring summer into your home
Change the look of a room for free!
Updating your kitchen for spring