Posted: Jun 18, 2012 3:00 AM
In the last few years, wallpaper has made a comeback in a bold way. No longer sweet or country, the trend in modern wallpaper is drama, drama, drama. Recently I've used wallpaper in two powder rooms, my home office, a guest room -- and I just keep seeing patterns that I would love to adorn my walls.
When we moved into our 1920s home in the Hollywood Hills two years ago, I wanted to make a bold statement in unexpected corners. A small powder room frequented by guests was the perfect place, but the existing tile was a little limiting. I decided to go with my gut and papered the entire room, even the ceiling, with Petal Pusher from Hygge & West, designed by fellow blogger Oh Joy.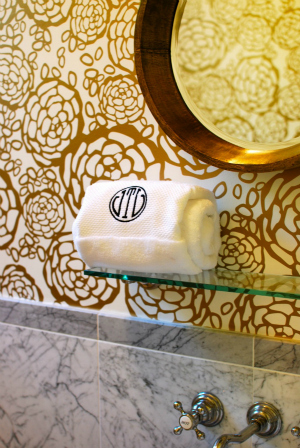 Upstairs in my home office, I wanted the walls to reflect my personality in a space that was mine and mine alone. I spend long days in this room, almost always by myself, and this stark and graphic blackbird design from Cavern was just what I had in mind.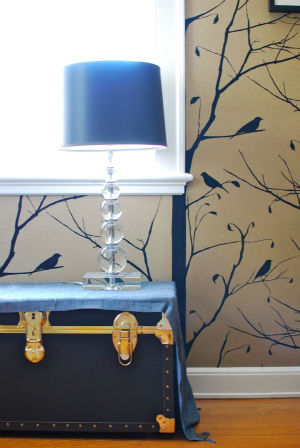 After a couple of years, I still haven't tired of my wallpaper, and I get compliments on them all the time. My eye is drawn to equally bold wall coverings in pictures and magazines. A few others that have caught my eye lately: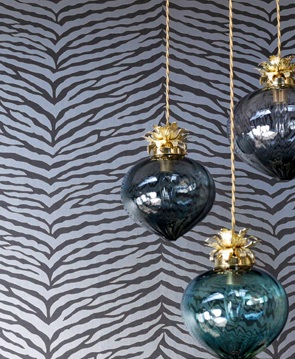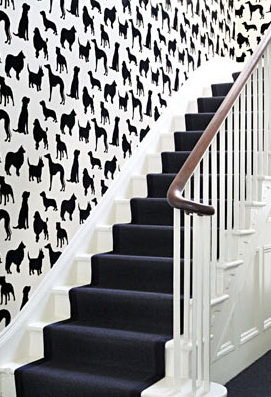 Osborne & Little make some pretty designs including Quagga and Best In Show.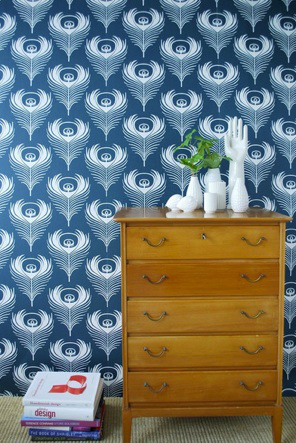 I am a sucker for a feather print, especially this one from Ferm Living.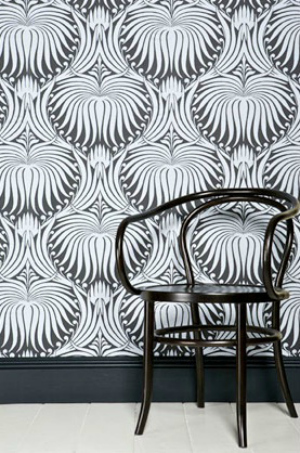 One that has quickly become a classic is the Lotus pattern from Farrow & Ball. It comes in so many colors, you could choose something mellow or loud.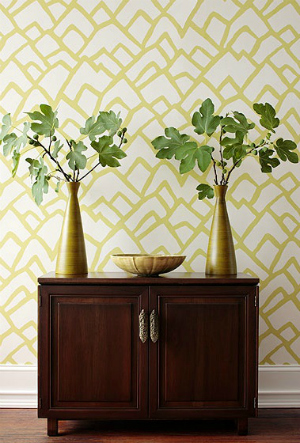 Schumacher makes some of my favorite textiles and wall coverings, I could see this Zimba look anywhere from an entryway to a playroom.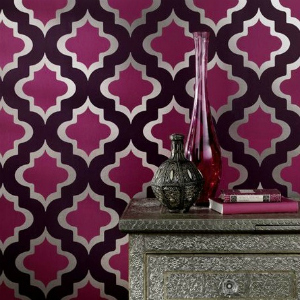 If you're feeling really gutsy, this Kasbah design from Clarke & Clarke might suit you.
I think the wallpaper trend is here to stay for awhile, but if you're gun shy about being so permanently dramatic, there is always the temporary wallpaper route. These wallpaper tiles are original and removable.
Wallpaper brings a depth to a room, it's more visually interesting than paint. I choose to use sparingly, but with a big impact. But no matter your style or decor, there's a pattern for everyone.
Read more about making your house a home
Home office makeover
Pinterest decorated my home
Create a bathroom oasis