Posted: Jul 06, 2012 8:00 PM
Do you know what you like when you see it, but when it comes to decorating your own home you just don't know where to start? Sol Quintana Wagoner, senior designer at Jackson Design and Remodeling, goes beyond Pinterest to help you refine your design direction and find your muse, using three real moms as inspiration.
How do you find your interior-design muse?
If you're not sure what your style is or where to start, these questions might help:
Ask yourself -- If you had an unlimited gift card to shop for your home at any store, where would you cash it in?
Take an inventory of your home and pinpoint pieces that you love. What appeals to you about your favorite things? Do any of those things have recurring themes with style, textiles or colors?
Trend alert: Style hybrids
If you feel like your style doesn't fit into any one niche, don't worry. Sol notes that the internet brings so much inspiration and creativity that people don't have to feel pinned to one category anymore. It used to be that most homes fell into design niches, like contemporary or traditional. Now, Sol says, "We're seeing these wonderful, eclectic mixes of design styles that are incredibly personal for the homeowner."
Glam vintage
Darlene Phornsutiphaijit is 30, works in the fashion industry and has a 1-year-old boy. She loves one-of-a-kind pieces and counts a vintage record console, a super-glam 1970s lamp and vintage armchairs that she reupholstered herself as the cornerstone of her style.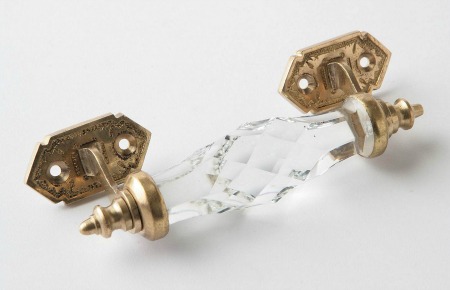 Sol says Darlene could find her muse at vintage furniture stores and architectural salvage stores. Or, she could shop online and satisfy her love for throw-back style with a sofa from Room&Board, or art deco lighting from Serena & Lily. For home accessories, Sol says Darlene should look to Anthropologie for unique touches, like these Rock Candy Handles (Anthropologie, $18).
Modern comfort
Tania Sotomayor-Galvin is a 30-something modern mom of two. She browses design and fashion magazines, stays current with trends and counts comfort as key when she's decorating her home.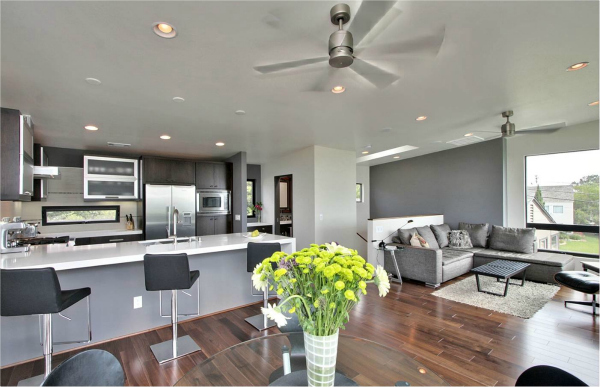 Sol points Tania to online stores like 2modern for inspiration and would send her to West Elm to browse for furniture. For statement pieces, Sol suggests that moms with a flair for modern check out stores like Mitchell Gold + Bob Williams.
Shabby-chic casual
Tricia Mendes is a 40-something mom of three from Florida whose home decorating style is family-focused with warm and inviting undertones. Sol would send Tricia to Ballard Designs for shabby chic-inspired accent pieces, like cabinets and consoles, or Williams-Sonoma for furniture.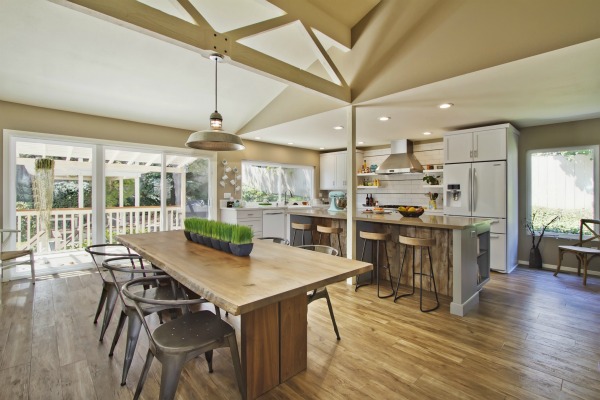 Sol would also recommend that Tricia consider blending design styles to pull a little bit of the rustic she loves from shabby chic and infuse it with a little modern influence, like this rustic-modern kitchen.
Get inspired
If you find yourself stuck in the design process, do a little window shopping. With the web at your fingertips and design magazines within reach, inspiration abounds!
You might also like
5 Home accessories to bring summer into your home
Update your kitchen for spring
How to create a kid-friendly and parent-friendly backyard