Posted: Jan 14, 2013 6:00 AM
When my husband's college friend left for the airport last Sunday, we concluded six consecutive weekends of houseguests. Yes, I said six. Yes, I am tired. We love having guests in our home. We have the room and our schedule allows for it, but there is always a lot of effort involved. After years of a revolving front door, I have a few things that keep my hostessing sanity intact -- and tips to make any guest feel welcome.
Prepping
The prep work for a houseguest is as important as their actual stay. I usually email the guest several days in advance with some details about what's on the agenda and iron out any logistics. I also ask them about their eating preferences for breakfast, or if they have any snacks or drinks they enjoy. Lest they try to be polite and deflect such questions, I include a joke about how I don't go any where Dr. Pepper isn't readily available, and that I would like to feed their own addiction. While this nicety is partly to make them feel welcome, it also means that I don't have to be at their beck and call every time hunger strikes.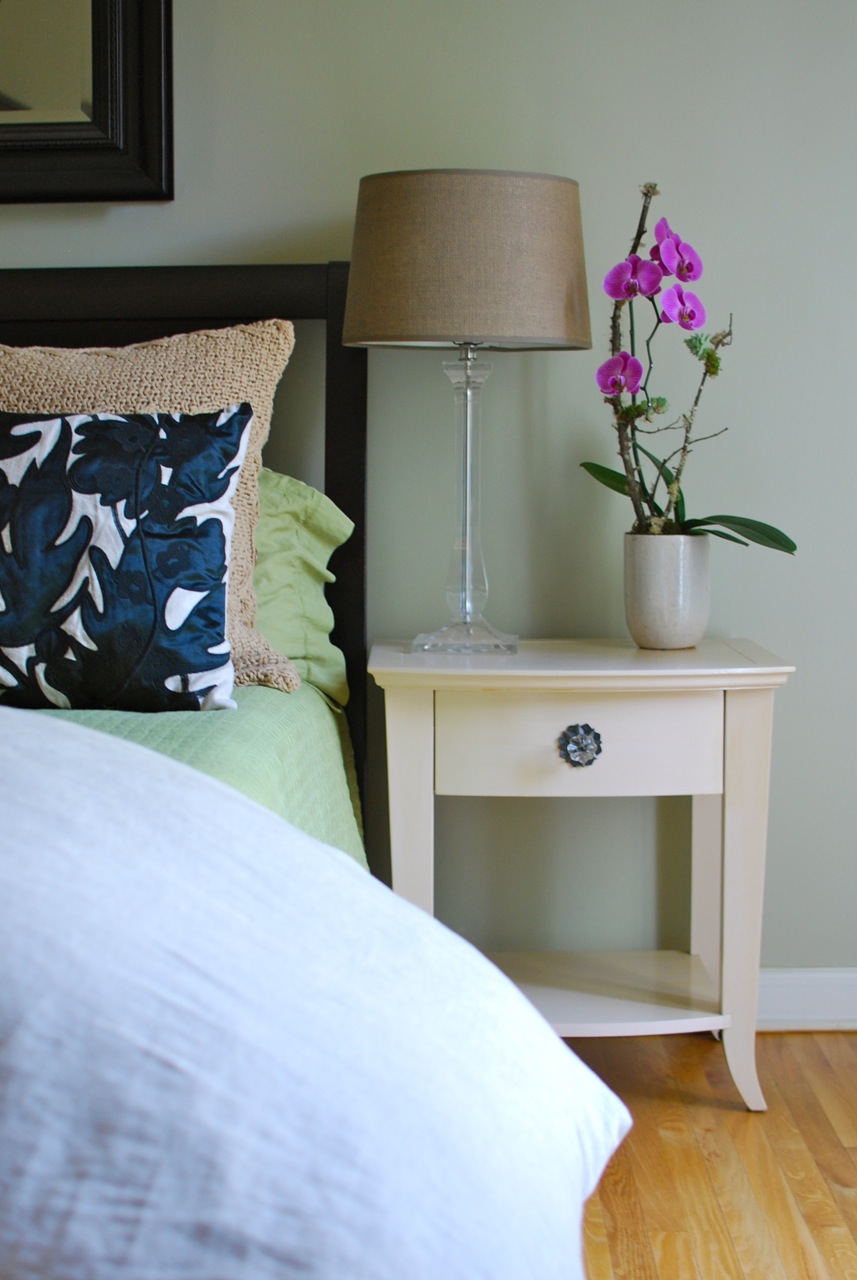 In our guest room, I like to have a fresh flower on the beside table and a nice smelling candle. Even if it's a male guest, these gestures make a room feel comfortable and part of the house, not dusty and underused. Another trick I learned from a friend is to keep a small basket of travel items that a guest might have forgotten. I keep toothpaste, pain reliever, Q-tips and other items in an easy-to-spot shelf in the bathroom.
Down time
When hosting visitors, it's important to build in some down time to the schedule. It's mentally tiring to travel and mentally tiring to host, so why not give yourselves a break from one another? I always leave a few hours, usually in the late afternoon or early evening, with nothing on the agenda. This allows for a bit of rest and to catch up on whatever else has been missed. Even when our guests are in town for business or obligations, as is often the case, I still don't pack the visit full.
Eating
For me, the hardest part of hosting guests is feeding them. I like to cook, but I'm not super confident with my skills in the kitchen. I have a few things that I feel really good about making, and I ignore the voice that tells me they're the same old dishes I cook all the time. I usually make a few meals, but I've found that if I provide lots of snacks and a laid-back atmosphere, most guests will feel comfortable enough to grab some fruit or make their own sandwich. It's also fully within your rights as a host just to order takeout. Sometimes that's a major relief to everyone.
In just a few weeks, we'll be gearing up for a whole new round of family and friends who are visiting. It's mostly become an old hat by now, but every summer I learn a little bit more about how to be a good hostess. I always want our home to be open to people we love and I don't want it to be stressful. Thankfully with good preparation and a flexible attitude, it doesn't have to be.
Read more about hosting at home
Having a party, ordering pizza
Playdate hostess tips
Set up a party food bar