Posted: Jul 12, 2012 11:00 AM
Though I am always redecorating in my mind, unfortunately our budget hasn't quite kept up its end of the bargain. Here are five easy ways to infuse a new look into your home with the right affordable accessories.
Pillows, pillows, pillows
Every home décor magazine on the market speaks to the virtues of throw pillows. Layered on a couch, perched atop an entryway bench, even for the great outdoors. Swapping out your pillows for new colors, fabrics and patterns is one of the easiest ways to make over any room, quickly and cost-efficiently.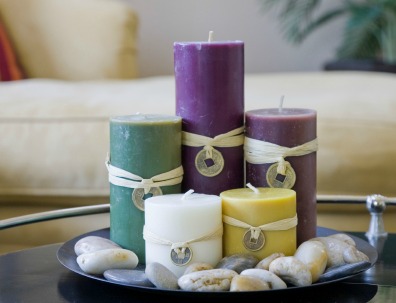 Candles
Not only can an array of candle scents evoke different moods and bring certain times of year to life (who doesn't light a pinecone-scented candle come Christmas time?) they can act as accessories as well. Today's chic candle collections often come in brilliant, bold containers that can be swapped out to add a punch of color to any backdrop.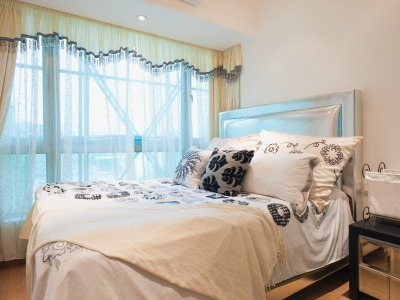 Bedding
Changing your sheets on the regular is often no more than a tedious household task, but giving your whole bedding set a new look will instantly awaken your sleeping quarters. Look at seasonal shades to complement the weather outside and consider trying patterns you've never tried before for some seriously sweet decor dreams.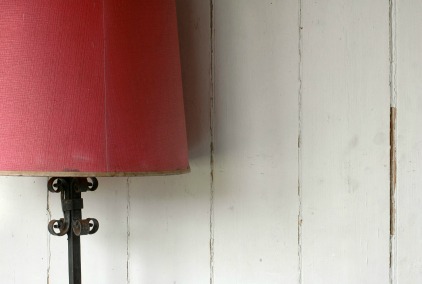 Shades
See that lamp sitting in the corner of the living room, covered in dust? Light it up by switching out the lampshade. Home design stores have more choices than ever for those of us who are happy to hang onto our lamp bases, but could use a change of scenery once in a while so pick out a new shade for every season of the year and an instant jolt of color.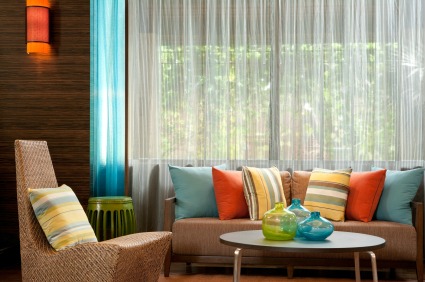 Curtains
Sounds like a big job, right? It isn't. Today's curtain options often slide right on and off of a standard rail and it's simple to hang a new pair every once in a while. Stores like Ikea and Crate and Barrel make it surprisingly cost-efficient, too. You can instantly create a whole new look for as little as $50. So what's your hang up?
Related articles