Posted: Oct 10, 2012 8:00 AM
My husband and I have just completed our second major kitchen remodel in five years.  Different houses and a growing family means that we approached each renovation in its own way. And we discovered a few helpful tips when it comes to eating and snacking when your kitchen has turned to dust.
If you're super budget conscious, just go ahead and figure in an extra line for eating out more than normal, and more than you expect. This is especially true if you have a large family. You may have all these grand plans about how you're going to eat while your kitchen is in shambles, but the truth is that you're just going to end up eating fast food more than you think you will. You can do this cheaply -- I had more pizza and Taco Bell during our renovation than I've had since college -- but it still adds up. Tell yourself that you'll make up for it with all the cooking you're going to do when the kitchen is done!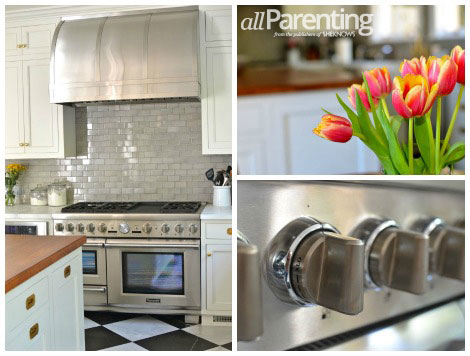 Invest in a decent toaster oven
If you don't already use one, you may be surprised by all that you can accomplish with a toaster oven. Buy one with a large capacity and you can cook a whole meal in one. In my single days, I used a toaster oven frequently for my one-person meals. It's harder with a family, of course, but even re-heating using a toaster oven makes food taste better than using the microwave.
Utilize all things fresh
To balance out all the not-so-great stuff we sometimes had for dinner, we actually ate better earlier in the day. We had tons of fruits and raw veggies and got inventive with our sandwich skills and cereal combinations.
While we're at it, buy a crock pot, too
I use a crock pot for some of my favorite recipes anyway, like pot roast and barbecue chicken and potato soup. Using it while we were renovating was a life saver, especially since I tend to make big entrees with a crock pot and have plenty of leftovers.
Keep your refrigerator plugged in
This seems like it would be self-explanatory, but don't even think about trying to go through a remodel without a fridge. During our first makeover, the old refrigerator lived in the dining room. During the second one, we were keeping most of our appliances, so the fridge stayed plugged in and sat on the porch.
The key is to get a renovation done as fast as possible (hardy har har), which means planning and preparing and not starting the demo until you're full steam ahead with labor and materials. We learned this the hard way. Our first kitchen remodel (which was admittedly more intensive) took nearly 5 months, while our second was only about 8 weeks.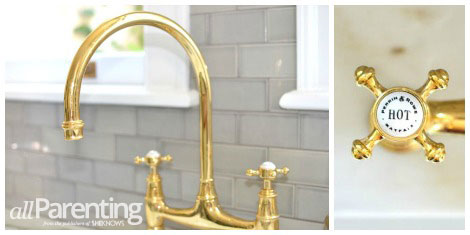 The truth is that it's not so easy to eat the way you're accustomed when you're going through a kitchen remodel. By the end of both kitchen adventures, I was craving homemade meals and swearing that I was never going to another restaurant again. But it is survivable if you're able to be flexible and realistic about meal expectations.
More about home
Decor for a lake house
Use rooms to fit your family
How to effectively use a chalk wall in your kitchen