Posted: Dec 11, 2012 10:00 PM
It's about that time of year! Time to turn on the furnace, close up the windows and snuggle up! There's no better place to start than with the spot in your house that should be the definition of warm — your bed. Early bedtime, anyone?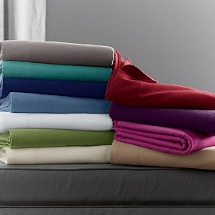 Start with flannel sheets
The first place to start when it comes to bumping up the warm-factor for your bed is with your base layers — the sheets. Flannel sheets have come a long way since the ones you may remember from even 10-years ago. Now, they are softer and plusher than ever, but without being so thick that you can hardly put the fitted sheet on your mattress. Plus, the flannel sheets of today don't shed like their predecessors! These 5 oz. Solid Flannel Sheets ($20 and up, The Company Store) come in a variety of solid colors that will easily match the other bedding you already have.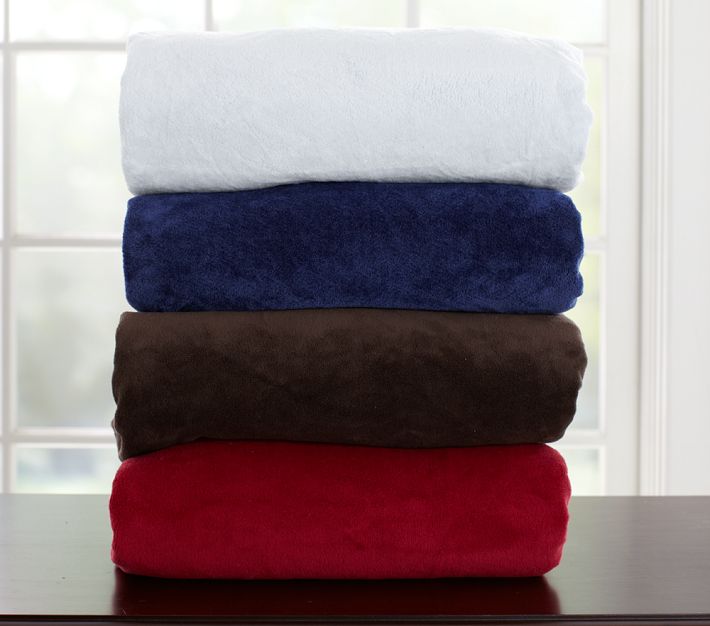 Find the warm-side of the pillow
You won't be laughing at us long for suggesting you buy bedding from a kid's store to make your bed warmer this winter, because these pillowcases will quickly make you realize that they are the only way to go. From Pottery Barn Kids, the Chamois Standard Pillowcases ($20 each) are so soft that you can hardly even feel the material under your fingers and we promise that nobody will know that they're from PBK. The pillowcases are available in a variety of basic colors, including white and a rich chocolate brown. (They are not available in king-sized cases, however.)

Go for layers
It's the best way to dress to keep warm when you go outside and it's the best way to keep warm in your bed too... layers. Once you have some sheets to beat the chills, add a heavier blanket as your next line of defense, like the Fieldcrest Knit Matelasse Luxury Blanket ($70-80, Target). It won't be seen on your bed, so it doesn't have to be the prettiest blanket you've ever seen — simple will do the job just fine. Then, add a down duvet to keep the heat in. Try one of these Essential Down/Primaloft Comforters ($148 and up, Garnet Hill), which come in several colors, so you don't even need a cover. The Primaloft is a great alternative for people who may have down allergies, but still want the warmth of a duvet.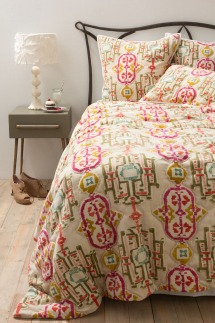 Pull out the classics
Sometimes, the best way to keep your bed warm during the cold months of winter is to add a little piece of family history. Quilts are known, in the world of bedding, to add warmth to any bed — and a quilt that's been handmade by a loved one adds a layer of coziness that goes straight to your soul. If you don't have a heirloom quilt at home, start the tradition in your family by purchasing one that can be passed down to your kids and to their kids eventually too. Quilts are certainly an investment piece for your bed, like the Ryan Velvet Quilt ($450 and up, Anthropologie), but they are sure to last a lifetime... and beyond.
More on bedrooms
Sexify your bedroom
Cure bedroom blahs
Spring decorating trends for your child's bedroom