Posted: Dec 17, 2012 5:00 AM
Do you find yourself fireplace-less this year? Need an affordable and aesthetically-pleasing way to hang those Christmas stockings? Then this DIY is just for you!
We have been fireplace-less since getting married, and in the past have used a floor stand to display our stockings. Unfortunately, our youngest is the Destructor in our clan so we had to find a new solution this season! This stocking hanger is not only simple, but roughly only $20 to make.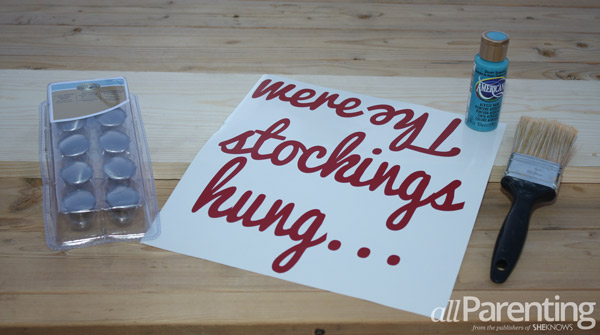 What you'll need
A board (I used a 1-inch x 8-inch x 36-inch piece of hardwood)
Knobs
Drill and drill bit
Craft paint
Paintbrush
Vinyl lettering: "The stockings were hung..."
Phillips-head screwdriver
2 saw-tooth hangers
Hammer
What you'll do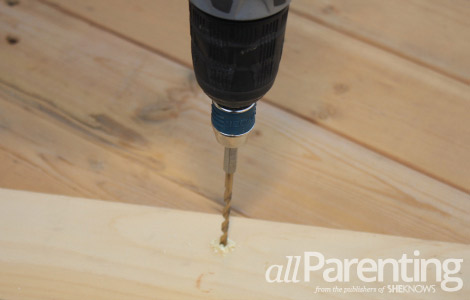 Once your board is cut to size, line up your knobs about 2-inches from the bottom and spaced 6-inches apart. Mark each spot. Use your drill and drill bit to pre-drill each spot.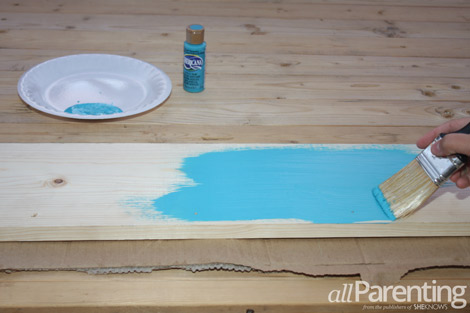 Paint your board's front and edges.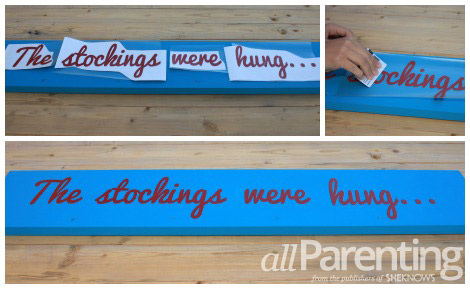 Take your vinyl letters and apply them to the top portion of the board.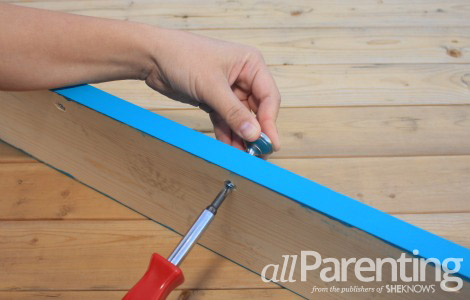 Install the knobs into the pre-drilled holes.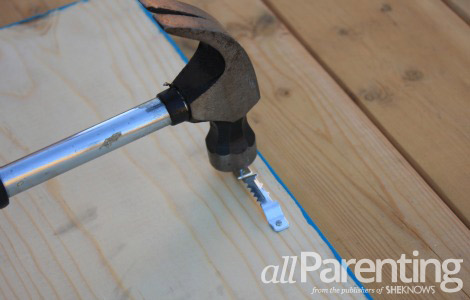 Flip your board over and line up your saw-tooth hangers, roughly 8-inches from either side.

Enjoy!
Tips
I have used my fancy new Silhouette Cameo in this craft for the vinyl lettering. But don't be discouraged if you don't own one. This craft can just as easily be done with a stencil or by free-handing the words yourself.
This can easily be modified to fit your family needs. I allow 6-inches between knobs so that the stockings are over-hanging by just the right amount. Feel free to play around with your board length based on your own stockings and family size.
More holiday DIY
DIY Christmas ornament wreath
Fall leaf garland
DIY fall glitter wreath