Posted: Jan 16, 2013 8:00 AM
I swore up and down that my house wouldn't be one of those strewn with toys and primary-colored plastic.  But three years into parenting, and I care less about a perfect-looking home.  After all, a toddler and a baby live here, too! I may have given up the clutter war, but I can win the daily battle. There are tons of options for toy storage that I'm not embarrassed to keep right in the living room.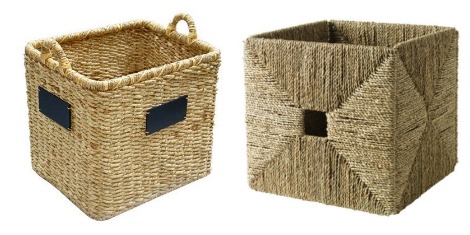 Baskets are the easiest way to do a quick clean up. We have baskets in every single room of our home. They work best when they're small enough to be fairly portable, but large enough to hold medium-sized toys. You can find baskets to fit almost any style of home. I especially like this hefty Smith & Hawken basket from Target ($40), with a built in chalkboard for labeling, and this Knipsa seagrass basket from Ikea ($17).

If you're looking for something a little more permanent, I suggest furniture that does double duty. A coffee table or ottoman that opens to reveal storage is perfect for a family room. There are twenty different color options for the Possibilities storage ottoman from JC Penney ($450). And this As You Wish storage bench from Land of Nod ($297) comes in two modern patterns.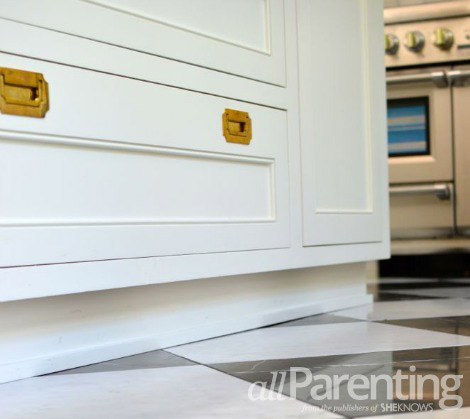 We went even more permanent than that and use a big drawer in our kitchen for the toys that find their way to that room. Where others might store pots and pans, I toss in baby dolls and trucks. It works for us in this stage of life.

If you like the industrial look, storage comes in the form of items that were originally meant for something else. These rolling storage crates from Serena & Lily ($88 - $118) would look great in a den, and this Versus galvanized trunk from CB2 ($149) could serve all kinds of purposes.
Most of the time, I don't mind our home having the kids-live-here look, but we do have designated play spaces that tend to stay a little more cluttered than usual. For those areas, I'm looking for storage that functions well, and I don't mind if it looks kid friendly.
For the playroom, I love the Trofast storage units from Ikea that come in all kinds of shapes and sizes and colors. For the kids' bedrooms, I have always been partial to these 3 Sprouts canvas storage bins ($32).
Two rules that I'm trying to enforce as my kids grow:
For every toy in, one is out. This means that for birthdays and holidays we make a pile of gently-used toys to be donated. We did this for the first time this Christmas, and our 3-year-old really took to the idea.

Rotate the fun. It's overwhelming for kids to have access to all their toys at once. Keep a basketful of goodies out for a few days and then rotate items as the opportunity arises. This makes for less clutter for parents and better playtime for kids.
It doesn't take long for children's clutter to take over the entire house. I don't focus on organizing every last piece every day. In this stage of life, we're lucky just to have a clean floor. But when it's going into a stylish storage space, it makes cleaning up just a little less of a chore.
More about home
Cleaning up the toys and learning to let go
Decorating for your kids
Pantry envy