Posted: Jan 24, 2013 9:00 AM
Every family with children needs a growth chart. Watching the notches grow higher and higher as the years and the milestones past is a right-of-passage. This is an easy DIY project that guarantees that no matter where your family moves your children's growth goes too!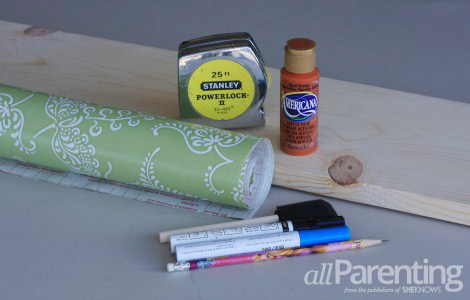 What you'll need
6 foot 1 x 8-inch board

Measuring tape

Contact paper

Craft paints and brushes

Paint pen
What you'll do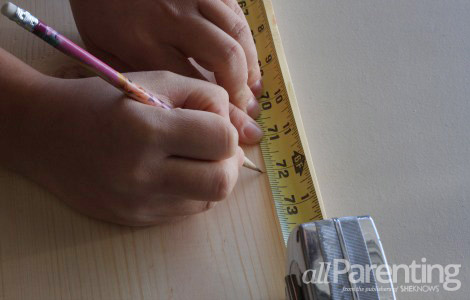 Sand down your board so you have a smooth working surface. Decide how far off the floor your board will be placed. Place your tape measure on the board starting at that measurement. Mark off where each foot is.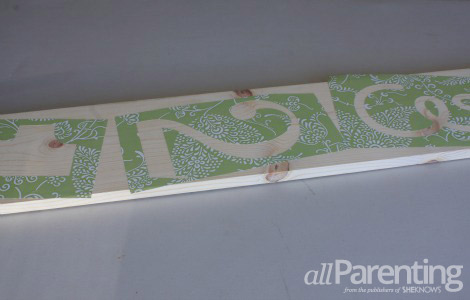 Using the contact paper, create number templates. You will want 1-6 in both large, varying fonts and small identical fonts. I sized mine at 6 inches wide and approximately 10-inches tall, and then 1-inch wide and 1-1/2 to 2-inches tall. I used my Silhouette machine to cut out my numbers, but this can just as easily be done with a printer (see below). Place the large numbers in line with their foot markings. Be sure to press down on the inside edges well to avoid major paint bleeding.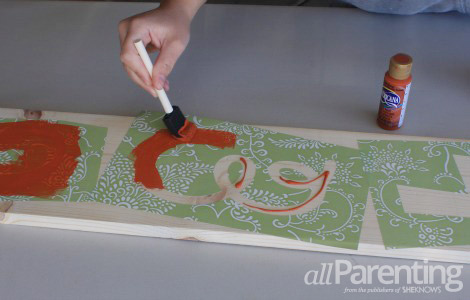 Paint the numbers.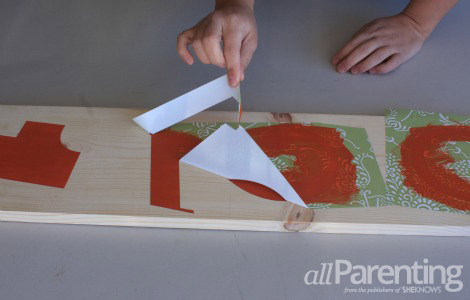 Peel away the contact paper.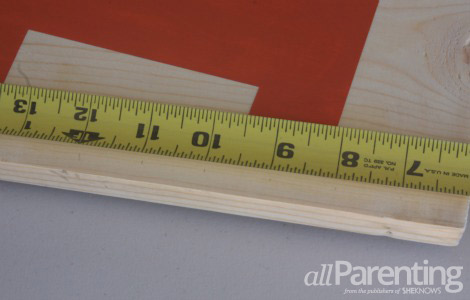 Taking your measuring tape again, make a mark at each inch.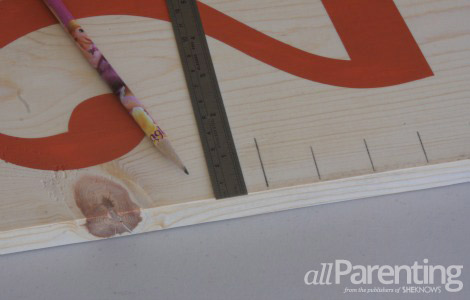 Use a straight edge or a carpenter's square and create equal length lines at each inch marking. I made each inch line 2 cm long (beginning a couple mm away from the edge) and each foot marking 3 cm long.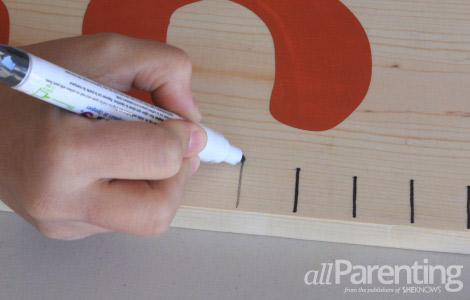 Using your prepped paint pen, trace each line.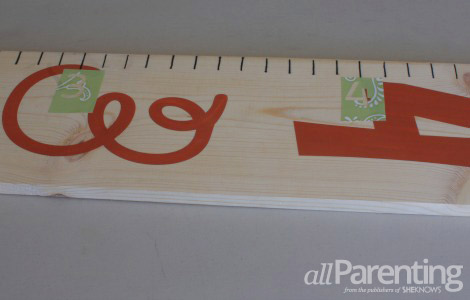 Take the smaller number templates and line them up below each foot marking.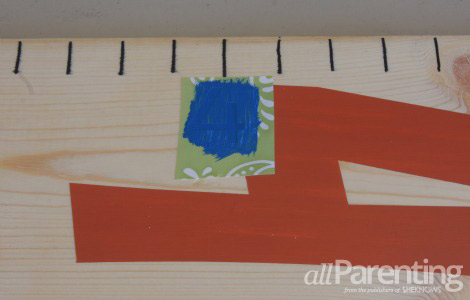 Paint.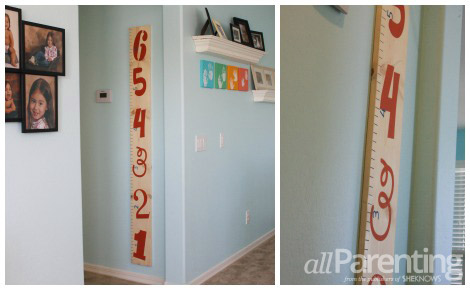 Once dried, hang on your wall, making sure to line up the bottom at the right height. My husband countersunk holes in the back of the board and used screws so we would have a flush mount. You could also use a pair of sawtooth hangers.
Tips
You can easily use vinyl and your Silhouette machine and skip the painting process.

If you do not have a Silhouette machine, you can print off numbers using your word processor. Cut the number out, flip, trace onto the back of your contact paper and then carefully cut it out.

Make sure you prep your paint pen before tracing the lines. When brand new the tip will be completely white. You will need to press it gently on a scrap piece of paper or cardboard until the paint fills the tip.
More DIY crafts
Personalized throw pillows
Must-do Mason jar crafts
DIY cupcake wrappers