Posted: Mar 27, 2013 8:00 AM
Some of my favorite mementos don't belong in a scrapbook. They don't feel like they would go in a store-bought frame, either. But you can frame almost anything and make it a show piece. In our home we have a T-shirt, a blanket, even an x-ray in frames.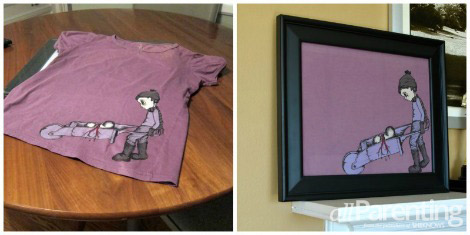 I bought a T-shirt years ago because I loved the artwork on it. I only wore the actual shirt a few times, but I couldn't bear to part with it, even long after it was too small. One day when I was doing some spring cleaning, I came across the shirt and decided to display it instead of keeping it in storage. I bought a frame from a big box store, cut up the shirt, and now it lives in my office! Glancing at it, you'd never know it was a former shirt, but the fabric gives it a little more dimension than a normal print.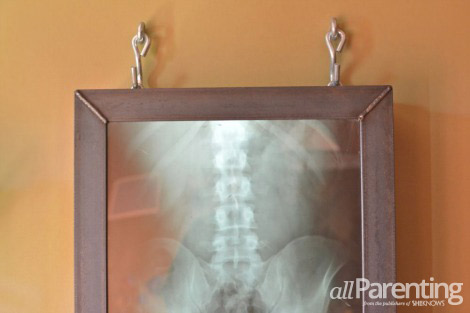 My husband works in the entertainment industry and is constantly bringing home props and mementos from his day on set. We put them on bookshelves or hang them on the wall if we're able. This x-ray was a funny moment from a shoot that we'll both always remember, so the production designer made a special x-ray box that now hangs in our man room.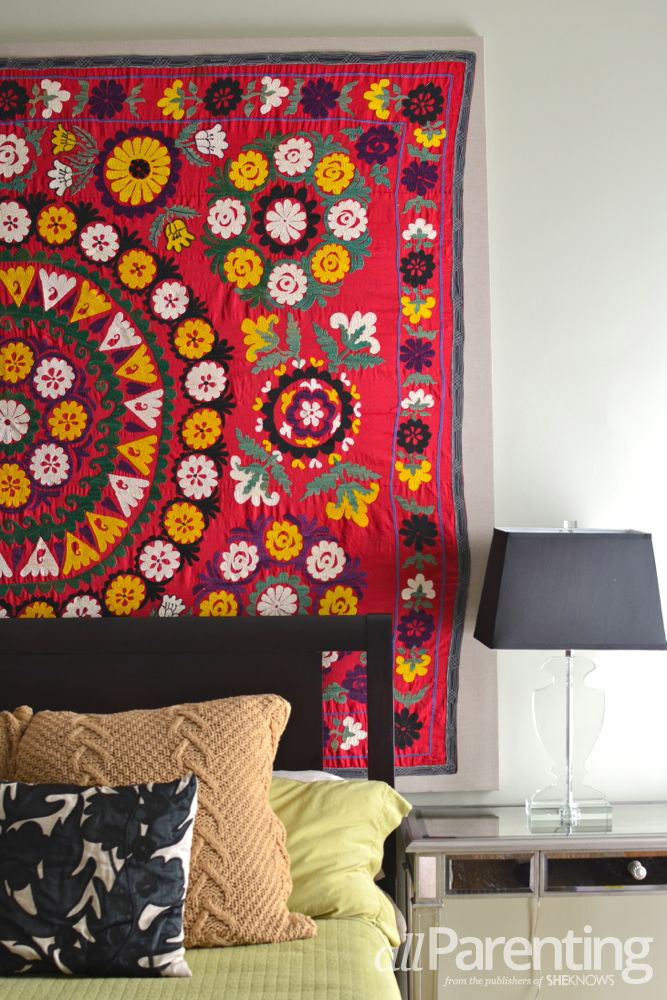 Sometimes you have to redefine what you mean by frame. I bought this beautiful blanket on a family vacation and for almost two years had no idea what to do with it. I wanted it to be on the wall, but I didn't like the look of a hanging tapestry. A local custom framer mounted it on linen instead. I love the look and it was much cheaper than having it specially framed with glass.
Shadow boxes are also a popular way to display items with sentimental value. You can buy these at any craft store. I've seen people frame baby shoes, sports jerseys, even guitars.
I'm a nostalgic person by nature, and it makes me happy to keep my memories around me instead of in a box somewhere. If you're holding on to something you love, be creative about how you might hang it on the wall. Almost anything can be framed.
More around the house
Kids live here too
How to create the perfect picture wall
Cute crib bedding