Posted: Feb 25, 2013 4:00 AM
While many of us focus on the big pieces, it's really the small moments that make a house a home. You can create these moments with a few simple ideas — from a fun corner in your kids' room, to artfully-stacked books and carefully-curated photo collections.
When people hear the word vignette, they often think of a short scene in a play. A vignette in your home also tells a story, but it tells it with decor. Vignettes are visual moments in your home that can have big impact, no matter how small. They tell a personal story though a favorite book, a collectable or even photos — and they showcase your personal style.
Why you need them

If you don't fancy yourself decor-savvy, vignettes can be your go-to design moment in your home, without too much effort and very little expense. They can turn dull, drab corners into interesting spaces and help you display some of your favorite things in new ways. By using a wide display shelf, you can even make your walls the perfect backdrop for a vignette that celebrates an interest, like your love for photography or travel (Pottery Barn, $65-$85).
Where you can use them
From a fireplace mantle, to kitchen countertops, coffee tables and even the kids' rooms — no place is off limits when it comes to vignettes. Your kid's room is actually a fun place to play with vignettes because you can take a simple thing — like a unique or sentimental toy — and spotlight it atop a stack of their favorite books.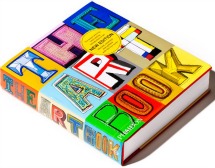 Books: The perfect starting point
If you don't already have some, oversized coffee-table books are a great place to start building your vignette. A thoughtfully-arranged set of books can make a statement on your coffee table, your bookshelf, even in your bathroom. Grab books that have interesting and visual topics, like fashion, photography or autobiographies, in different sizes. They can add pops of color to your corners and give your vignettes variations in height and depth.
Tell your story
Vignettes are a great way to spark conversation and highlight what's unique about your family. When you're creating these moments in your home, instead of just lining up frames, consider pairing photos with collectables. This corner in our hallway captures some of our favorite photo moments as well as a Foo Dog, or Fu Dog, that was in our first son's nursery. The statue is considered a guardian and good luck piece. It's also a nod to my husband's culture since he's part Chinese. Since most people don't realize that my husband is a quarter Chinese, this is always a fun conversation piece when we have company over.
More on decor
How to find your decorating style
10 Ways to decorate your outdoor space
Great graphic wallpapers