Posted: Feb 19, 2013 8:00 AM
If organization is on your to-do list for this year, organizing your schedule is a great place to start. Keep track of your schedule by making your own reusable dry erase calendar out of paint chips, and you will never have to buy a calendar again!
The more you think about it, the more you realize that a dry erase calendar is pure genius. Need to move that appointment? No problem, just wipe it away! Because this calendar is made using paint chips, the color possibilities are truly endless. Go have some fun picking out paint chips and then follow this simple tutorial to make your own!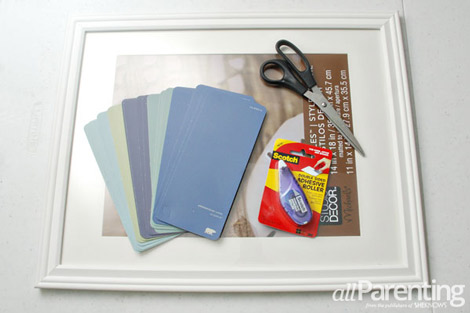 What you'll need
Large picture frame

Paint chips

Scissors

Double-sided tape

Poster board (optional)

Dry erase marker
What you'll do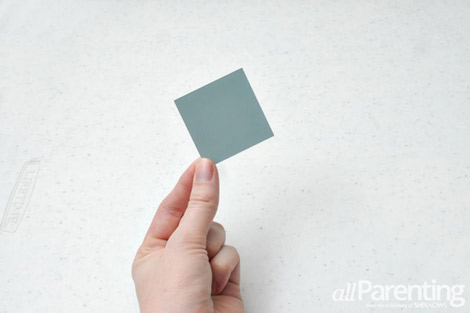 Cut the paint chips into small squares. I made mine 2 x 2-inches, but you can make yours bigger or smaller, depending on the size of your frame. You will need a total of 35 squares.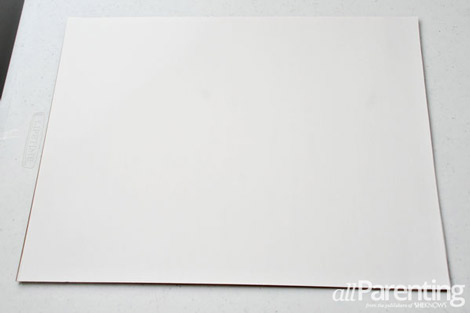 Remove the back of the frame and get rid of the mat if you don't plan to use it. Decide whether or not you want to mount the paint chips directly to the back of the frame. If not, this is where the poster board comes in. Trim the poster board to be the same size as the back of the frame, and use the double-sided tape to stick it in place. The back of my frame was black, so I decided to use the poster board so it could have a white background.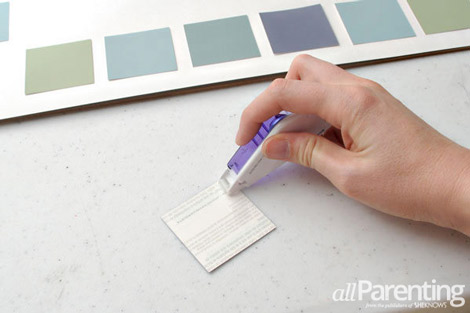 Lay out the paint chips on the back of the frame. Move them around until you have the colors and spacing exactly as you want them. Start in one corner and apply the double-sided tape to the back of the paint chip. I used a double-sided tape dispenser that made this step really quick and easy. If you don't have double-sided tape, a glue stick would work.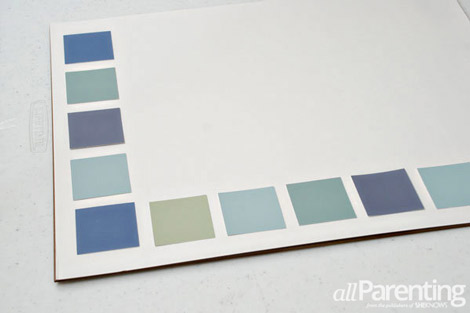 Start sticking the paint chips to the frame. Tape down the bottom row first, and then the first column. Once you have those in place you can use them as a guide to make sure all of the other paint chips line up properly.
Keep taping the paint chips until you have filled the entire frame.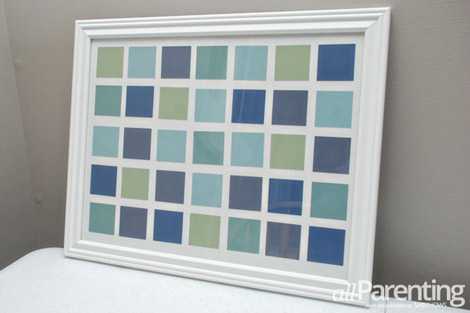 Put the paint chips into the frame.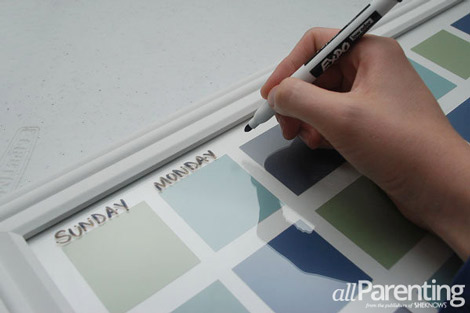 Use your dry erase marker to add the days of the week up at the top of the frame.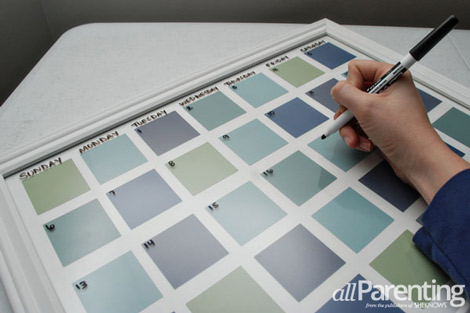 Next, number your calendar.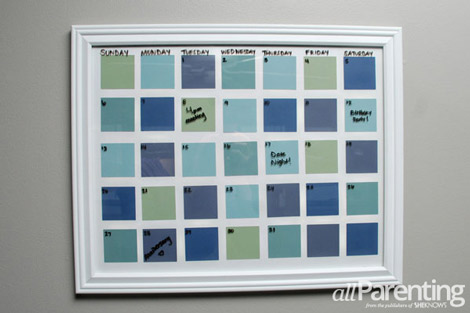 Add any important dates or celebrations, then hang your frame on the wall! At the end of the month, just wipe it clean and start over.
More DIY ideas
DIY ruler growth chart
Homemade mail organizer
DIY glitter Champagne glasses