Posted: Feb 25, 2013 9:00 AM
Have you been rug shopping recently? It seems like it is so hard to find a rug that's the right size, the right color and the right style. Then, when you do finally find that perfect rug, it turns out to be heart-stoppingly expensive. Skip the hassle and make your own rug out of any fabric you love from the craft store!
After walking away empty handed from a recent rug shopping trip, I was beginning to wonder if I would ever find the perfect rug for my entryway. With a nearly endless supply of patterns and colors to choose from at the fabric store, I knew that making my own rug out of ordinary fabric would be the perfect solution!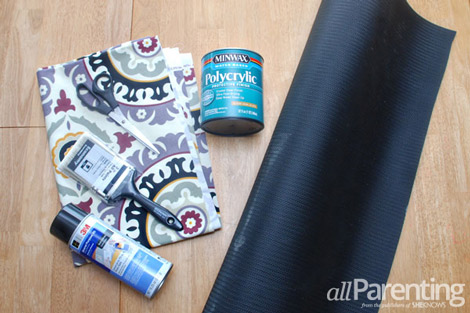 What you'll need
Decorator weight fabric

Rubber door mat

Scissors

Spray adhesive

Paint brush

Water based polyurethane

Iron and ironing board
What you'll do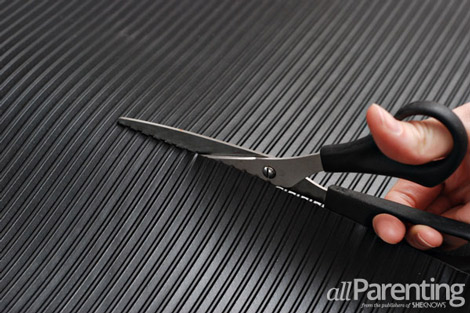 Start by cutting the rubber mat down to the size you would like your rug to be. I made mine approximately 2 x 3-feet. Rubber mat material is sold by the foot at most hardware stores.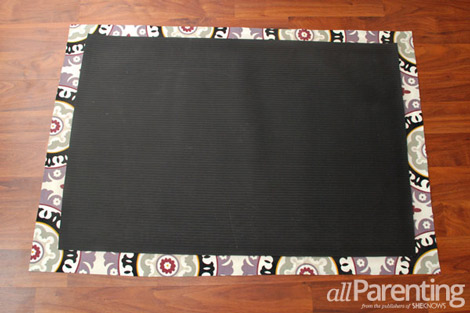 Cut the fabric so that it is 2-inches larger than the rubber mat on all sides.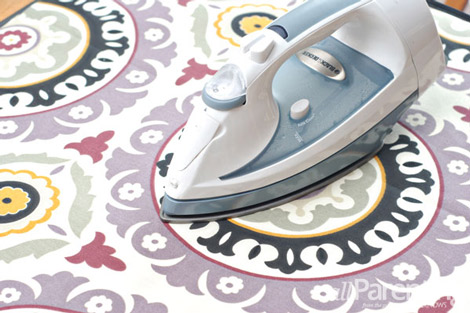 Heat up your iron and iron out any wrinkles in the fabric. You want the fabric to be as smooth as possible so that you don't end up with wrinkles in your rug.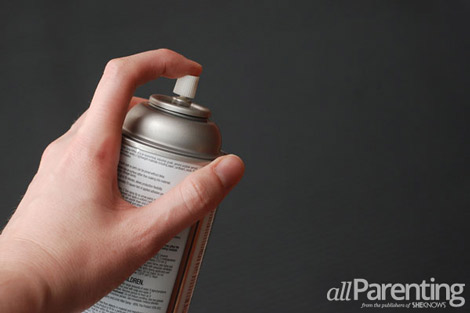 If your rubber mat is like mine, there will be a textured side and a smooth side. Spray the spray adhesive on the smooth side of the rubber mat.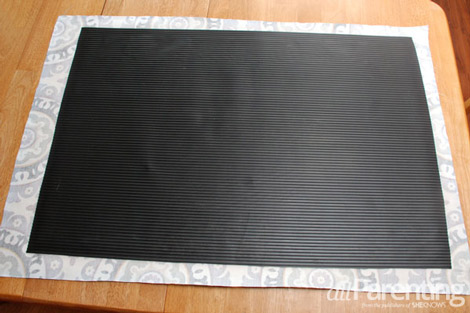 Lay the rubber mat down so that the sticky side of the mat is facing the back side of the fabric. Turn the mat over and smooth out the fabric to get rid of any air bubbles.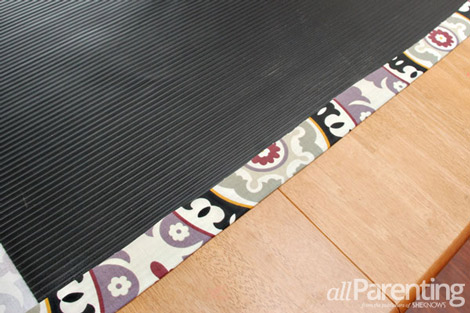 Use the spray adhesive to spray along the edges of the fabric and on the back of the mat. Fold the fabric in along the top and bottom of the mat and press it into the underside of the rubber mat.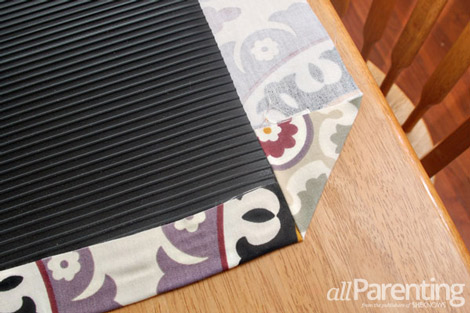 Turn the corners of the fabric in, then fold in the fabric along the sides of the mat.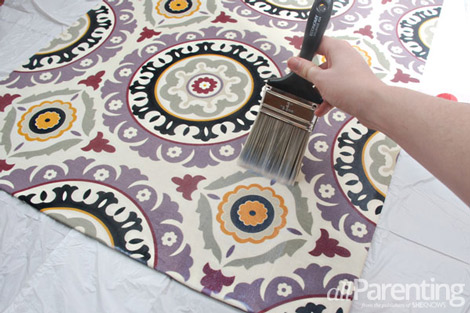 Give the spray adhesive approximately 30 minutes to dry, then grab your paint brush and paint a layer of water based polyurethane onto the fabric. Let the polyurethane dry for 2 hours, then add a second coat. You will need 3-4 coats of polyurethane. Be sure to allow 2 hours of drying time between each coat.
In the mood for more DIY?