Posted: Mar 03, 2013 10:00 PM
Ugh, laundry. We all have to do it, but few of us really look forward to tackling that never-ending mountain of clothes. One thing that makes laundry day a little more bearable is a fun and cheerful laundry room. Perk yours up with this cute DIY laundry sign!
Is your laundry room the most boring room in your house? If you are anything like me, the answer is probably yes. When I was browsing Pinterest one night, I found this cute laundry room decoration that I couldn't wait to make. Here's a quick and easy way to make your laundry room a little more fun: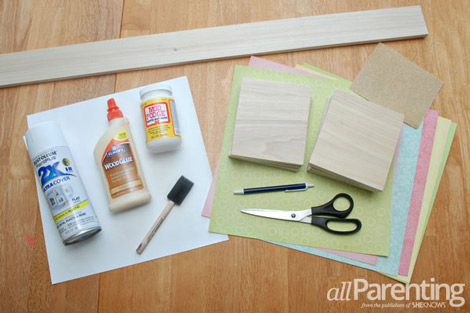 What you'll need
7 blocks of wood

3-foot long strip of wood

Sand paper

Assorted scrapbook paper

Mod Podge

Spray paint

Wood glue

Scissors

Pen

White vinyl or heavyweight paper

Picture hanging bracket
What you'll do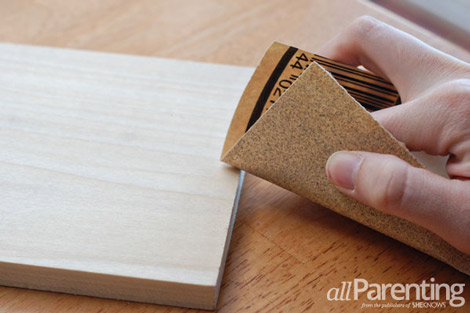 Start by sanding down any rough edges on the wood blocks. You will need seven blocks total, mine were 5 inches wide and 5-1/2 inches tall. If you don't own a saw, most hardware stores will cut them for you.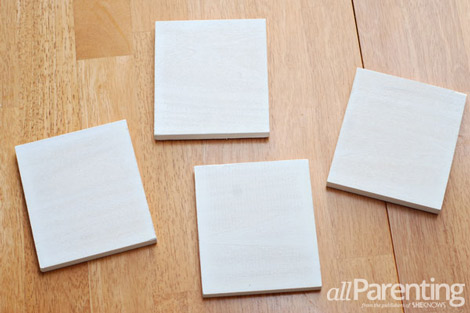 Give the blocks and the 3-foot board a coat of spray paint. Focus more on getting good coverage on the sides of the blocks than the front or the back. If necessary, apply a second coat of spray paint.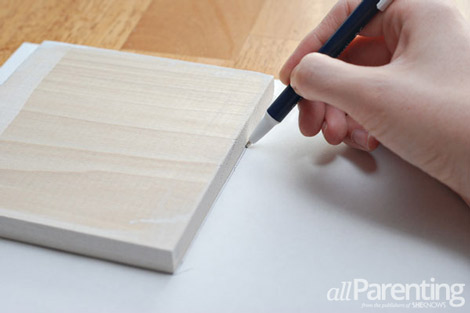 Turn the scrapbook paper upside down and trace around one of the blocks. Cut out the scrapbook paper so that it is the same size as the block. You will need to cut out one piece of scrapbook paper for each block.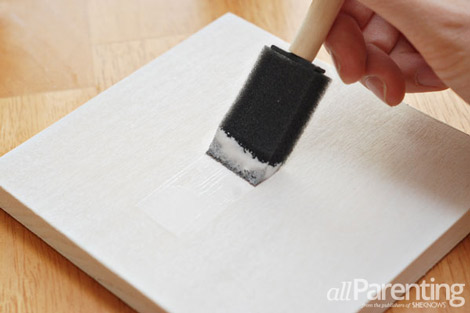 Apply a generous layer of Mod Podge to the front of the block.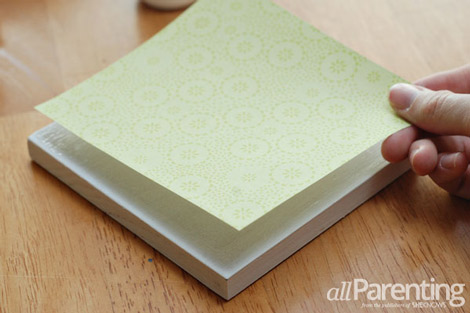 Carefully lay the piece of scrapbook paper over the top of the block. Smooth out any wrinkles or air bubbles with your fingers.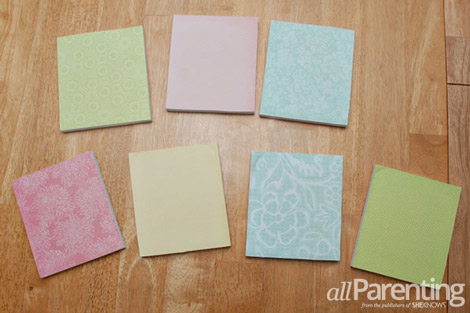 Let the Mod Podge dry for 15-20 minutes.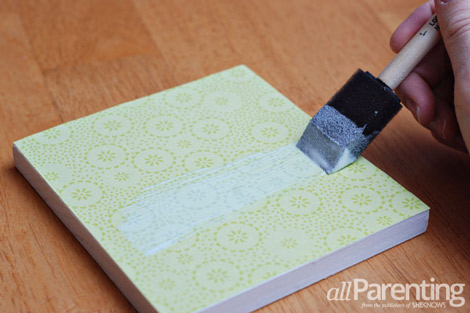 Apply another coat of Mod Podge over the scrapbook paper and along the sides of the block.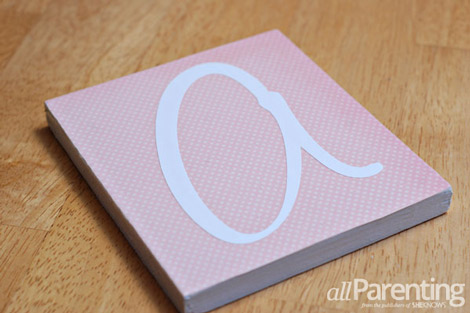 Once the Mod Podge has dried completely you can start applying the vinyl letters. I used my Silhouette craft cutter to cut the letters out of vinyl. If you don't have a craft cutter, you can easily cut your own letters out of vinyl, or use a heavyweight paper. If you use paper, apply the paper letters while the Mod Podge is still wet, then coat the letters with an additional layer of Mod Podge.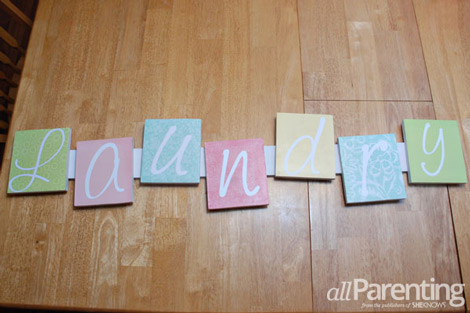 Place the blocks on top of the long strip of wood to figure out how you would like them to be spaced.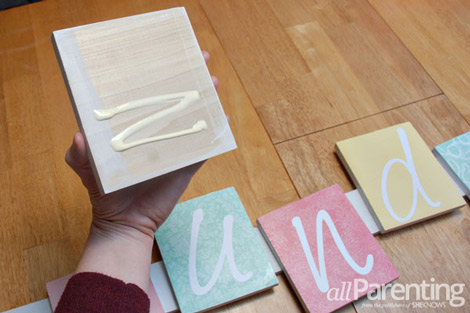 Put some wood glue on the back of the first block and glue it in place on the long board.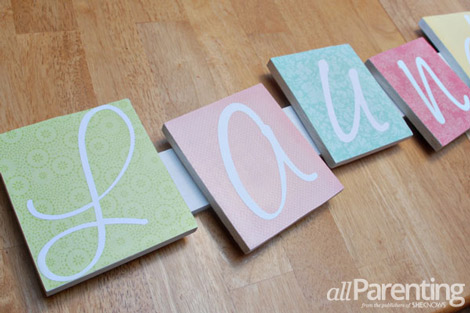 Keep gluing all of the letters on to the board. Let the glue dry for at least one hour.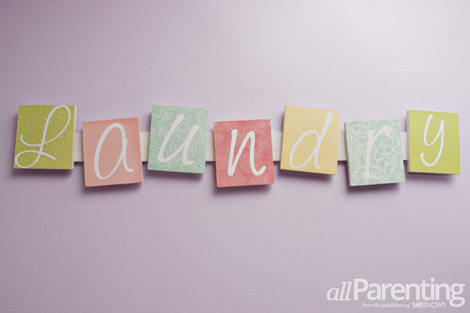 Glue the picture hanging brackets to the back of the sign, then hang the sign on the wall.
More DIY for the home
DIY wooden letters on canvas
DIY tile coasters
Homemade mail organizer