Posted: Jul 27, 2013 9:00 PM
There's no need to freshen your drinks with cool cubes alone. The choices are many and the recipes are unique, so get ready to freeze some delicious and creative ice cubes! From juice to flowers to fruit, your springtime guests are sure to be wowed by these clever ice cube recipes!
Springtime is made for warm days and cool drinks. Freshen your guests' cups with these clever ice cube recipes. They're not only simple to make and fun to have, they also add a lovely and unique touch to any gathering.
What you'll need
Ice cube trays (plain or shaped)
Creative fillers such as: herbs (mint or basil), fruit (sliced strawberries or whole blueberries, raspberries and blackberries), citrus fruit (sliced lemons, limes and oranges) or edible flowers (culinary lavender or assorted flowers)
What you'll do
Place your fillers in clean, empty ice cube trays.
Fill the trays with water and freeze them for at least six hours.
Store your clever ice cubes in freezer bags or storage containers until you're ready to use them.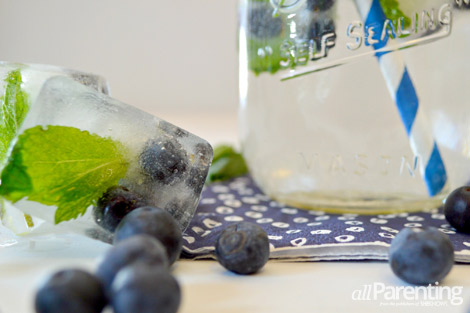 Some winning combinations
While each filler is pretty and scrumptious all on its own, consider experimenting with creative combinations. We love:
Strawberry slices and basil leaves
Strawberry slices and mint leaves
Lime slices and raspberries
Lemon slices and peeled cucumber slices
Basil leaves and peeled cucumber slices
Lavender and blueberries
Mixed berries
Orange and lime slices
Orange slices and pomegranate seeds
Lemon slices and pomegranate seeds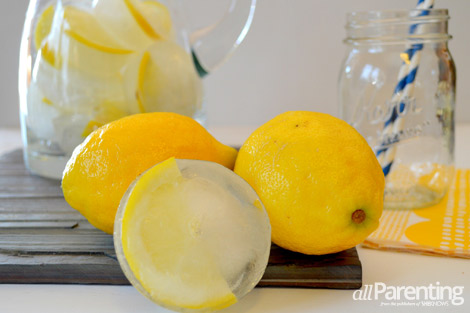 More cool tips
For large gatherings where you'll be serving drinks in pitchers, make your clever ice cubes in muffin tins. Consider lemon and lime slices for these plus-sized cubes. They're sure to be crowd pleasers!
And if you're serving sparkling water, consider freezing fruit juice into ice cubes. They'll make a refreshing and surprising addition to your bubbly drinks!
More on clever entertaining
Ice cream social
Get lit: Perfect party lighting for outdoor entertaining
Host a wine-tasting for your friends