Posted: Apr 20, 2014 12:00 AM
What do you do with an old crib once you're done having babies? You could donate it, give it to a friend or let it sit in your garage for, oh, two years or more. Or you could make a fabulous new addition to your home with these upcycling ideas.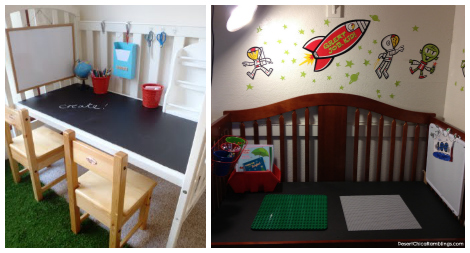 Sleeping to studying
If you've done any crib upcycling searches on the internet, you've likely come across this beautiful desk from A Little Learning for Two. By removing the drop side, adding a sheet of MDF painted with chalkboard paint and adding some creative accessories, she devised a neat, organized space for her children to create and learn.
A Little Learning for Two has inspired many similar projects. Karen from Desert Chica Ramblings slid her completed desk into her son's closet and added LEGO baseplates for building fun.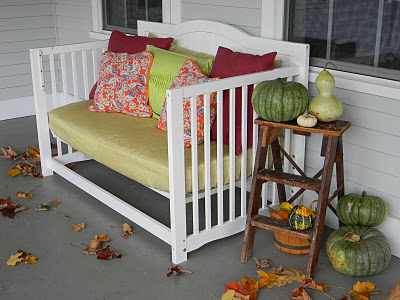 Cozy daybed
With minimal elbow grease and just a little sewing, Christina from 2 Little Hooligans converted her unused crib into a cozy daybed for her front porch, using the crib mattress as the cushion. Adding in some pillows that she already had and some she sewed herself, Christina created a spot perfect for lounging and chatting with the neighbors.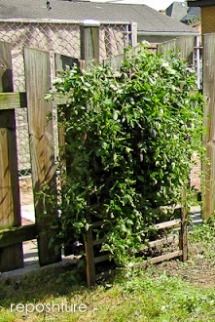 Garden trellis
Why purchase a trellis from the garden center when you can make your own from your old crib? Kim from Reposhture Studio had a few extra crib sides and some clematis plants that desperately needed something to climb on. Two hours later she had some fabulous trellises that were fun and functional.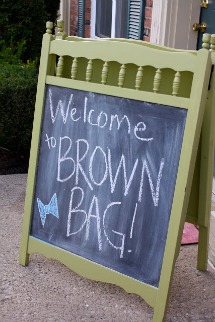 Chalkboard easel
We love this chalkboard project from The Red Kitchen. Katie found an old crib with solid sides and beautiful detail and instantly knew it would be perfect for a toddler-friendly chalkboard easel. All it took was a few pieces of wood, a couple of hinges and a little paint.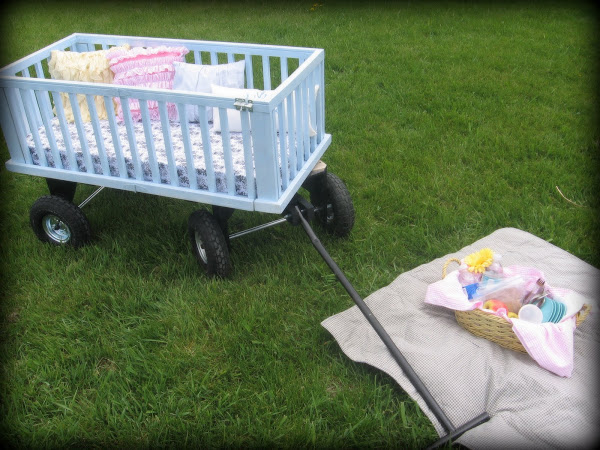 Toddler wagon
With just a few extra materials and a little cutting, Cami from Tidbits and her handy husband put together the most adorable little wagon for her girls, complete with swivel wheels and a locking door. And she's right — a wagon this cute does deserve to be accessorized.
More upcycling ideas
DIY wine bottle crafts any mom can make
A pallet garden for small spaces
Must-do Mason jar crafts