Posted: Jun 21, 2013 10:00 AM
Regardless of your hobbies, you need a space to unwind and create. Discover fun tips to create a better space for cooking, crafting or creating.
Do you have a place in the home that fuels your creativity? Whether you're into crafting, cooking, technology or just plain creating, make a space just for you. Get inspired by women who put together creative spaces in the home.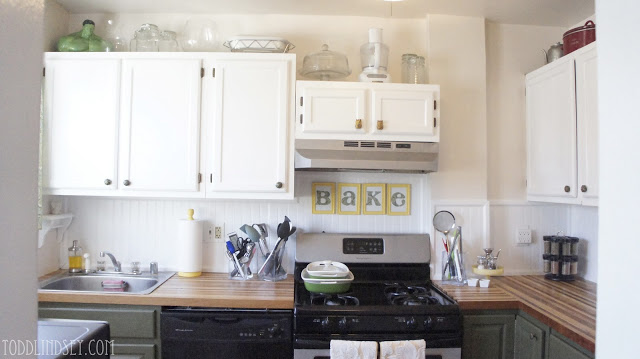 A creative kitchen on a budget
Lindsey spends the majority of her free time in the kitchen, which she recently renovated. "I love cooking and baking and desperately wanted a space that was bright and cheerful instead of garish and depressing," she says. If you're on a tight budget, Lindsey suggests starting with a deep clean, fresh paint and new hardware.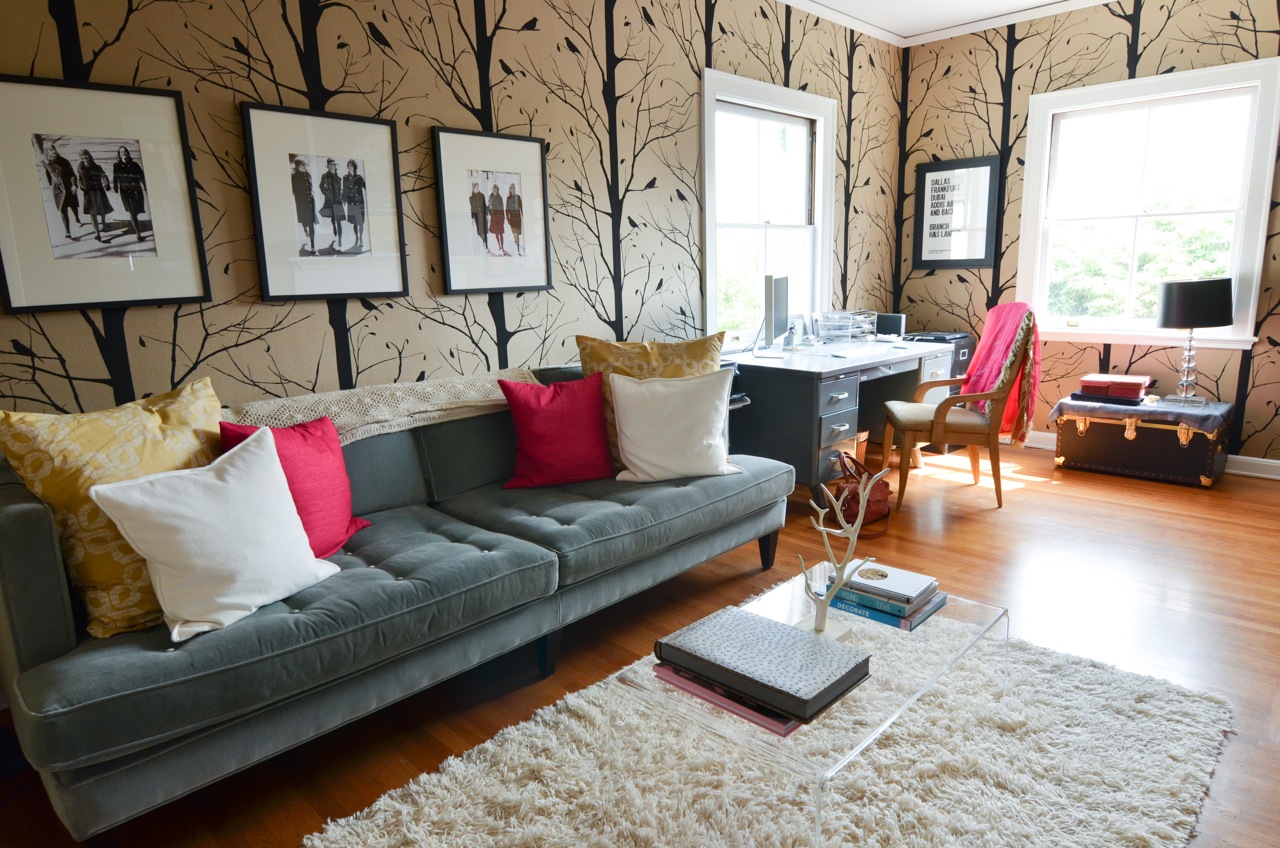 A super stylish office
Laura Tremaine created an inspiring workspace in her home. "If you're lucky enough to have your own corner, then go all out," she says. "Don't worry if it matches the rest of the house. Don't worry if it's kid-friendly or appealing to your husband's eye. Be bold or tranquil, whatever will make you most excited to want to work."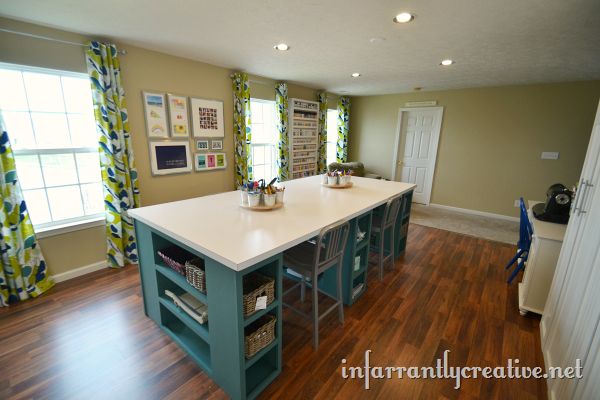 An ultra-organized craft room
Beckie from Infarrantly Creative is a full-time DIY blogger. She embarked on a major craft room renovation. "I needed a space that would serve as storage but would also be a place I could create in as well," she says. "Marrying those two important features kept me up at night as I was planning the perfect space in my head for months."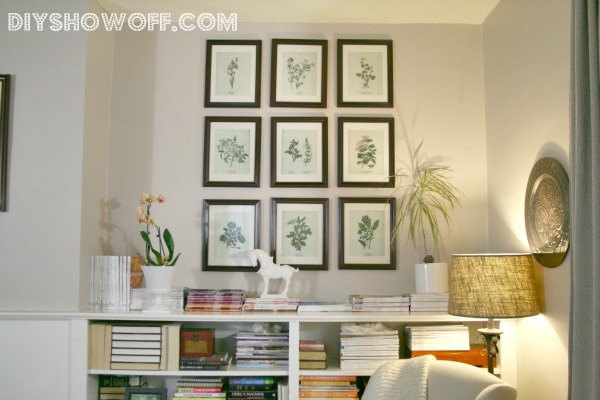 A quiet nook for books
Roeshel at DIY Show Off created a reading nook. "I'm addicted to reading," she says. "Creating a reading nook inspires me to read more books and actually take a few quiet moments to flip through the magazines I subscribe to. Having a designated space promotes organization too. I love having all of my reading materials visible and within easy reach."
A room of your own
Sara from Chicago prioritizes having a room of her own for work and play. "It's really great to be able to go in there after a long day at work and pick out the perfect color for a new manicure, or curl up with a book and a cat for a little while," she says. "Having a separate space to concentrate on editing my photography work is essential — the end product is so much better when I can focus without distraction.
An important place to get away
"I am not a patient person and I get audio-overstimulated very easily," says Brianna, mom of three. "After six hours of kids screaming (good screaming or bad screaming), I need silence stat or I freak out. I need a mom cave to have somewhere to hide on occasion that isn't tarnished with little reminders of the stress I'm hiding from." If you're not able to devote an area of your home to creating your own space, improvise. Create a relaxation kit in your bathroom. Go on drives with no kids in tow. Devote the surface of a dresser in your bedroom to items that make you happy.
More on your home
Great graphic wallpapers
Pantry envy
Newest, greenest home upgrades