Posted: Jun 06, 2013 8:00 AM
You don't have to have a green thumb to grow a beautiful garden indoors! You can create your own succulent garden that's pretty and practically maintenance free.
Do you ever feel like the quickest way to kill a houseplant is to bring it home with you? If your thumb is more black than green but you love the look of houseplants, try bringing some life indoors with succulents! This DIY tabletop garden requires virtually no maintenance, so it's easy to keep alive even if you aren't an expert gardener.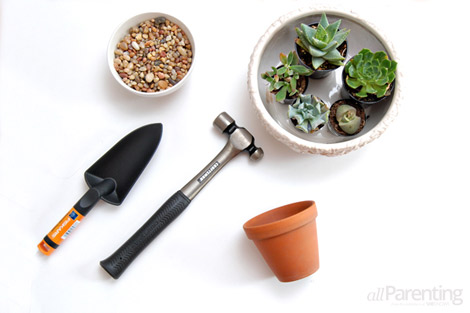 What you'll need:
A shallow decorative pot
4-5 small succulents
Terracotta pot
Hammer
Potting soil
Gravel
Garden trowel
What you'll do: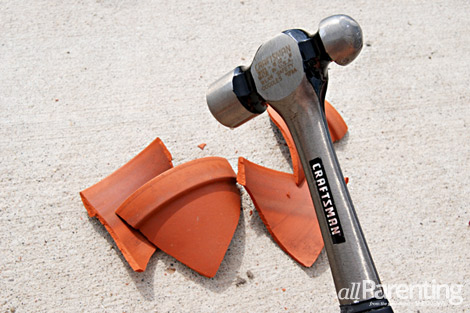 Take the terracotta pot outside and use the hammer to break it into small pieces.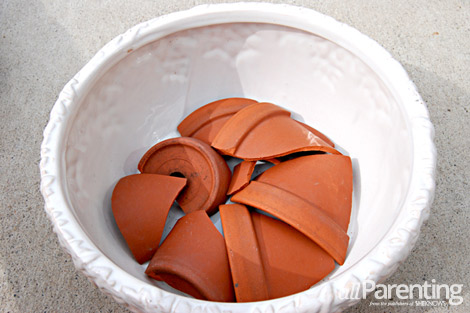 Place the broken terracotta pieces in the bottom of the decorative pot. The terracotta pieces will allow for extra drainage so that the succulents don't get too moist.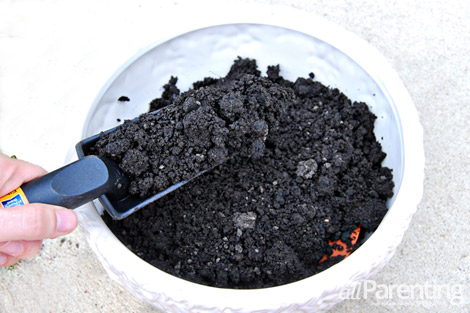 Fill the rest of the decorative pot with some potting soil.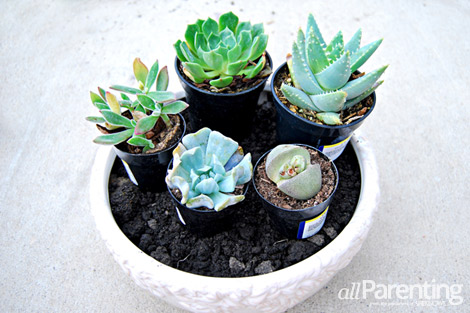 Set the succulents on top of the soil to determine how you would like to arrange them. You will need four or five succulents depending on the size of your pot.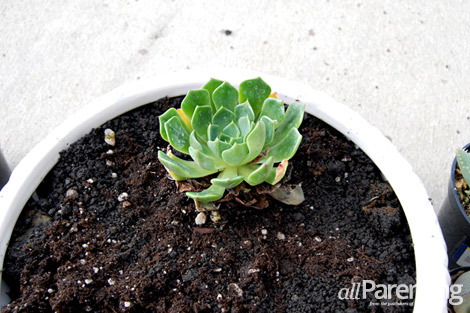 Use your garden trowel to dig out a small hole from the soil. Plant one of the succulents in the hole. Repeat for the remaining succulents, leaving a couple of inches between each plant.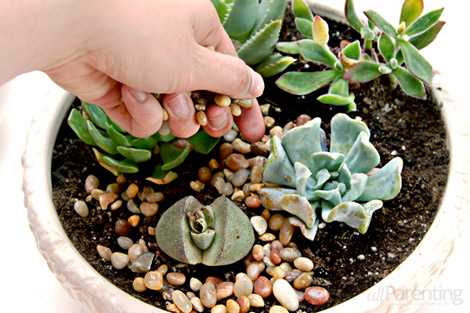 Once all the plants are in, fill in the spaces between the plants with gravel. Add enough gravel so that the dirt no longer shows through.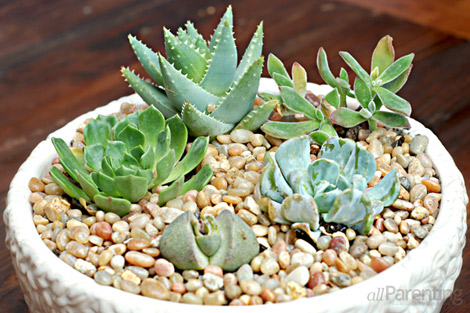 The final step is the best step: Do nothing! These plants thrive on sun and dry soil, so set them in a sunny window and be sure to let the soil dry out completely between waterings.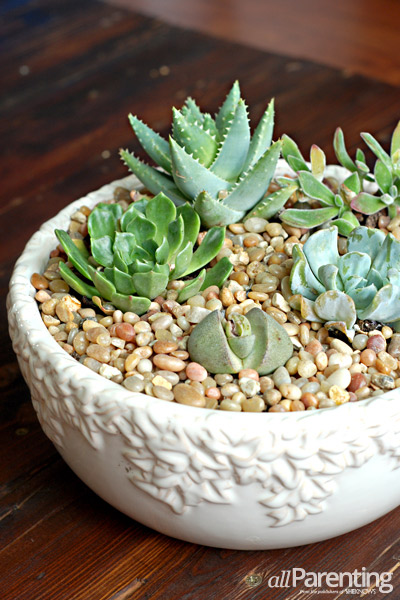 Love this? Find more crafts and DIY projects!