Posted: Jan 19, 2014 11:00 PM
It takes more than booze to make a great cocktail. You need a container for mixing, a device for muddling, a tool for straining and — most importantly — a vessel for serving. Load up your shopping cart with these home bar essentials so you are always ready to mix up the perfect cocktail!
Shake it up, baby!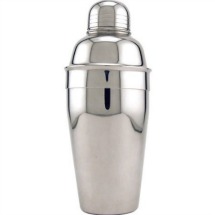 A cocktail shaker is essential for mixing up the perfect drink. The two most popular types are the cobbler shaker and the Boston shaker. The cobbler shaker has three parts: a metal bottom, a strainer and a tight-fitting top. The Boston shaker is a two-piece shaker with a metal bottom and a mixing glass. I prefer to use the Boston shaker because it works well for making drinks that need to be shaken or stirred.
For easy pouring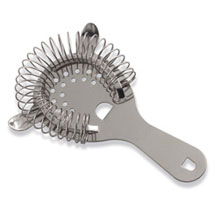 If you use a Boston shaker, you'll need to use a strainer when pouring the drink. The Hawthorne strainer is a flat-topped metal device with a coil of wire around the outside. It fits snugly inside the metal half of the Boston shaker to help you pour the drink without making a mess. For pouring drinks from a mixing glass, you'll need a julep strainer, which is a large, metal, spoon-shaped strainer with holes in it.
Perfect measurements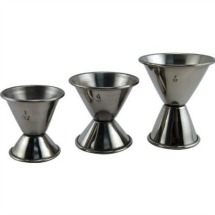 Many cocktails call for the exact measurement of ingredients. To help you follow the recipes or create your own, you'll want to use measuring devices when pouring. Jiggers are commonly found behind the bar for this purpose. They are typically metal and have two cones, joined in the middle, that hold different amounts of liquid. It's also good to have a set of measuring spoons on hand in case you need a teaspoon or so of a certain item.
Give 'em a squeeze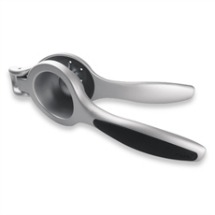 Nothing compares to fresh-squeezed lime in a margarita or a mojito. To ensure you get as much juice as possible from your citrus fruits, keep a handheld citrus press or a citrus reamer in your bartending tool kit. I like the citrus press because it usually catches the seeds and it's dishwasher safe.
Stomp, stomp stomp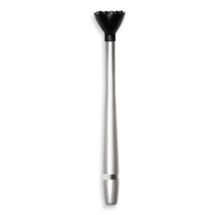 Drinks such as the berry stomp cocktail, the blackberry smash and, of course, the mojito can't be made without a device to smash up the fresh ingredients. A muddler is designed for such purposes and is an absolute must-have behind the bar. You can find wooden and stainless steel muddlers that aren't too expensive. Which one you choose is up to you, as long as you use the flattened end to crush up your fruit.
Raise your glass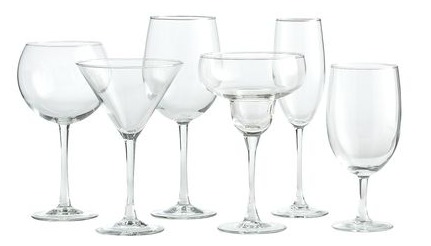 After all the mixing and shaking is done, you need something to serve that perfect drink in. There are many different types of cocktail glasses, and unless you have a large area for your bar, it will be hard to stock them all. Instead, fill the cupboard with the essentials. Purchase a set of martini glasses, margarita glasses, Collins glasses, rocks glasses, red wine glasses, white wine glasses and Champagne flutes. With this variety of glassware, you'll be able to serve your guests almost every type of cocktail their heart desires. Pier One Imports is usually a great place to find glassware that won't break the bank. To find something a little more creative, consider shopping at antique stores.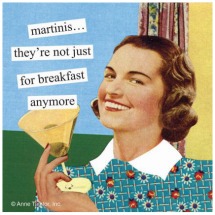 Other fun stuff
Once you've stocked up on the essentials, you can add a few fun items to your home bar. Get a variety of fun straws with stripes, polka dots and even birch tree patterns to add some flair to your mixed drinks. For sprucing up the garnishes, cute cocktail picks can make all the difference. And if you really want to get the guests laughing out loud, put out some funny cocktail napkins.
More on setting up your home bar
Must-have wine glasses
How to make etched wine glasses
DIY confetti glassware