Posted: Aug 13, 2013 8:00 AM
There is so much home decor advice out there. But when it comes to putting together your space in a way that makes you happy, I only have one thing to say: Go with your gut. Imitation works, from your favorite catalog or designer. But the thing that makes it stand out as uniquely YOU simply can't be found on a blog or in a book.
I changed roommates every semester in college and then lived in four different apartments in my single years. This gave me a lot of chances to try out my decorating skills. In the beginning, I copied. I looked to the girls who had the benefit of interior decorator mothers, or whose cosmopolitan upbringing gave them an edge. When I got a little older, I fell hard into the thrift store trend, mostly because it was easy on the wallet and I convinced myself that "vintage" meant "style."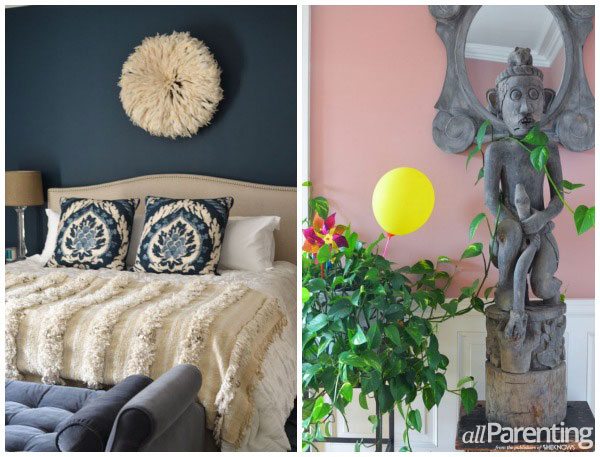 Finally, after years of hits and misses and rooms that just wouldn't come together, I accidentally discovered that making a place my own didn't require quite so much painstaking effort. It happened when I lived alone for the first time at 26. When the moving van pulled away, my little one-bedroom Hollywood apartment held only my stuff. I didn't have to work around anyone else, and I didn't plan on entertaining much in this pad. When everything was out of boxes, whatever theme or phase of my life it came from, it was mine. It represented me. And so the Tiffany-blue couch didn't go great with the school teacher desk. And the prissy floral bedspread was a little granny for the album covers propped in the bookcase.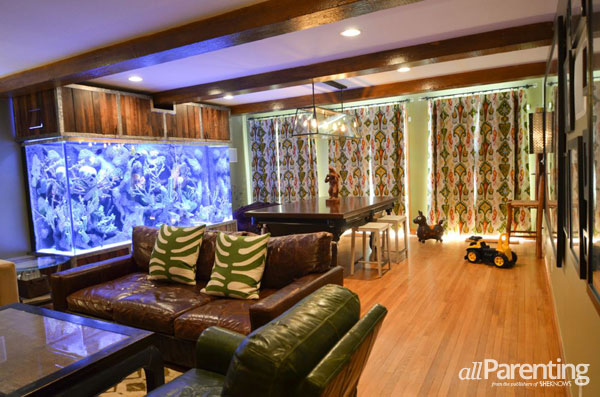 When I took all the pressure off of myself and just acquired or arranged pieces in a way that made me happy, the space felt good. It didn't look perfectly polished or quaintly quirky. But when I stopped decorating for anyone other than myself, my place finally looked and felt how I had always wanted.
This was a revelation. I had approached making my house pretty by thinking about it from the view of the visitor, instead of from the view of the occupant — me! That year alone in the apartment where I rarely had guests taught me a lot about what I want out of my living room, my bedroom and the things I look at every day. The next year I married, and my new roommate had a different idea about decorating.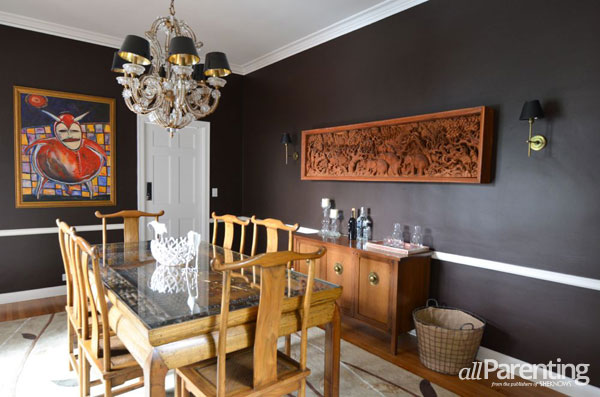 My husband is an artist, and his taste is decidedly more exotic than mine. I worried, for a minute, about how his various wooden sculptures would blend with my love of color. But when we had all of our stuff under the same roof, with very little edits, somehow it worked. When we surrounded ourselves with colors and textures we liked — regardless of what store they were from, how trendy they were, if they "matched" — they went well together because their common denominator was us.
If you wait until you find the right piece, something that you
love
instead of just something that fills the space, your home will be more authentically you.
"
"
We've still had missteps over the years. A certain ikat ottoman comes to mind. A rooster table from the flea market. But if you wait until you find the right piece, something that you love instead of just something that fills the space, your home will be more authentically you. You'll be pleased in every corner you look and will be less concerned about making it cohesive. Your own personal taste will shine through, and your space will finally feel like home.
More about home
Move on from chevron: 5 Great prints for you to try
Fall home decorations that work through the holidays
Make a space just for you