Posted: Aug 21, 2013 9:00 AM
Don't spend the first days of school hunting down school supplies and shuffling through important papers. Check out these back-to-school organization ideas to get your life organized before school begins.
Each new school year is a chance for a fresh start, and back-to-school organization is no exception. If you are already having visions of late mornings, missed appointments and mountains of paper clutter, now is the perfect time to get a jump on getting things organized.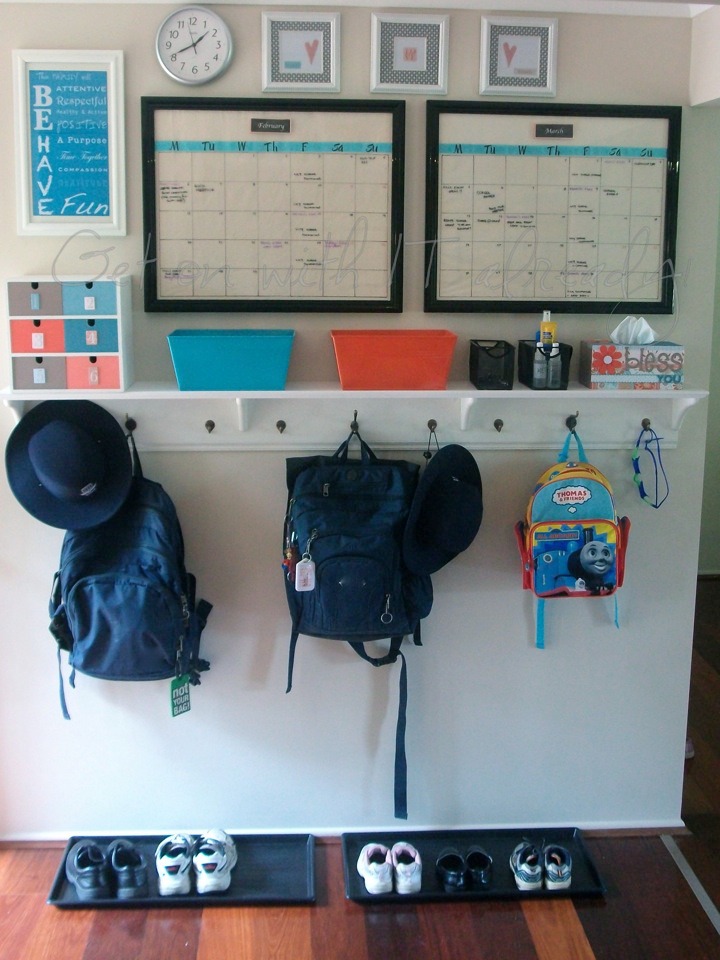 Organize that entryway
Jackets, shoes and backpacks can cause clutter chaos once the kids get home from school. Hooks and shelves near the front door help to get those backpacks up off the floor. Stash keys, sunglasses and other important items in cute coordinating baskets and drawers. This family command center from Get on With it Already goes one step further with side by side dry erase calendars to keep track of important appointments and school events.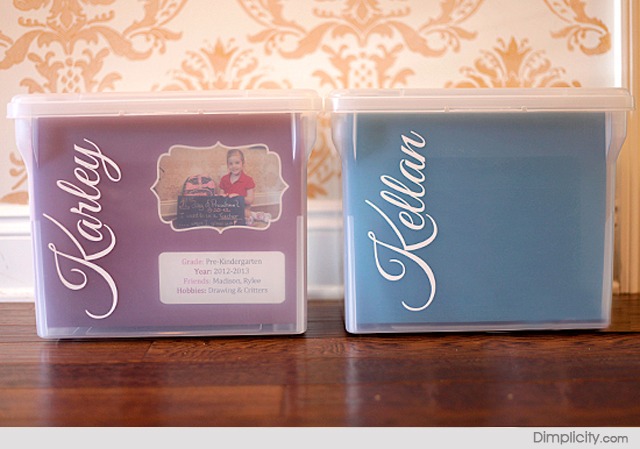 Keep paper clutter-free
With the start of the school year comes an endless stream of paper and art projects making their way home. You can't keep everything, but make sure what you do keep is organized and protected. Jessie Gray from Dimplicity keeps separate personalized bins for each child. She has even included free templates on her blog so that you can create your own!

Plan your weekly wardrobe
End the morning wardrobe battle before it has a chance to start! You can plan each day's outfit selection Sunday night and go to bed knowing that clothes for the whole week are washed, folded and ready to go. This wardrobe organization idea from The Gunny Sack helps you streamline your morning and get out the door on time.

Create a homework space
Help your kids do their best work during homework time by creating a designated homework space. Jen from Craft-O-Maniac designated an area off the kitchen to be her children's homework zone. Cute clips keep art projects on display, and canisters and baskets make sure that must-have supplies are right within reach.

First day of school kit
Send your child out the door with all the emergency necessities on hand. Bee in our Bonnet has put together a handy first day of school survival kit. Load it up with all kinds of essentials like snacks, hand sanitizer, extra school supplies and even Band-Aids. These cute little kits make great back-to-school teacher gifts too!
More on back to school
Back to school with healthy habits
Back-to-school treats for your kid's classroom
5 Common back-to-school illnesses