Posted: Jul 30, 2013 11:00 AM
We've all seen tutorials on how to make tissue pom poms, but with a little structure and a lot of tissue, plus a lantern or two, you can take it up a notch and create a seriously cute pom pom chandelier, perfect for decorating any celebration!
What you'll need:
6 packs of tissue paper in desired colors
Floral wire or string
6 paper lanterns in a variety of sizes
2 (5-foot) lengths of 1 x 1-inch square wooden rods
Drill with 1/8-inch drill bit
4 (1/8-inch) screws
Fishing line
Scrapbook paper in coordinating colors to tissue paper (optional)
What you'll do: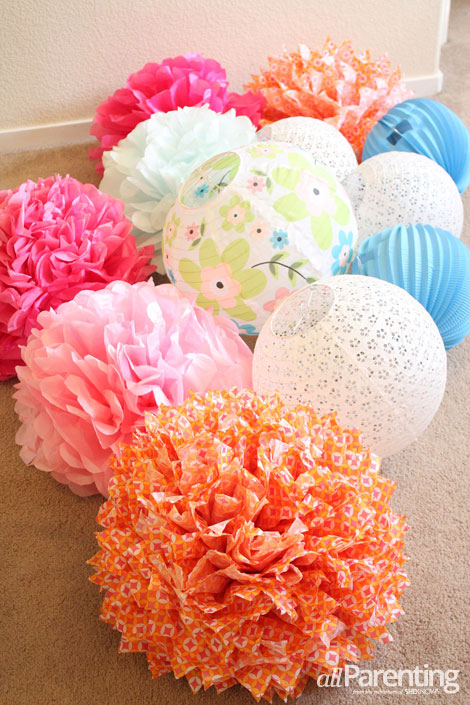 Using your tissue paper and wire, follow Jennifer's wonderful tutorial on making paper pom poms.
Once you've completed six pom poms, assemble your lanterns and set aside. You can find paper lanterns at most crafting or party supply stores in a wide variety of colors and patterns.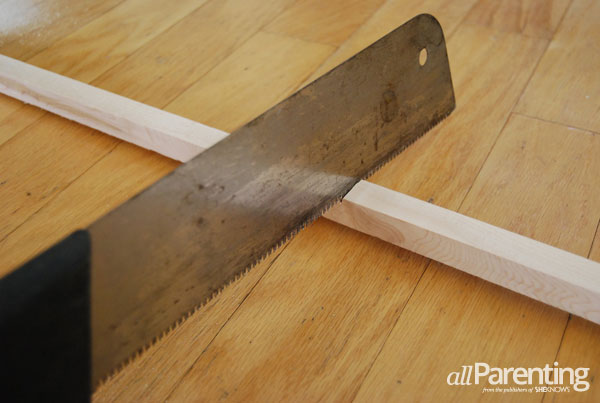 Now you're ready to build your frame. Begin by cutting 1 foot from each piece of 5-foot rod, leaving you with four pieces of cut wood: two 1-foot pieces and two 4-foot pieces.
Pre-drill pilot holes, top to bottom, in both ends of each rod. This is an important step in preventing your wood from cracking when you put in your screws.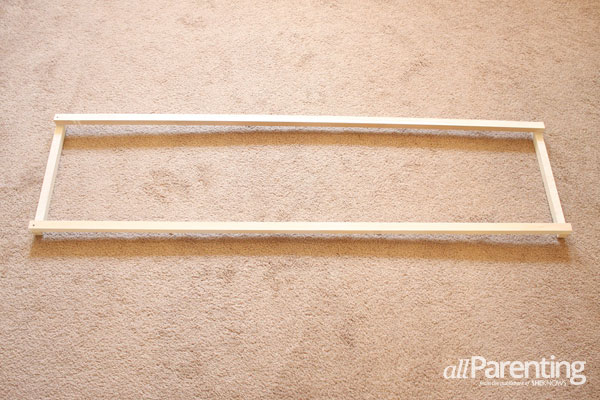 Now place the wood together and secure the ends by screwing in screws.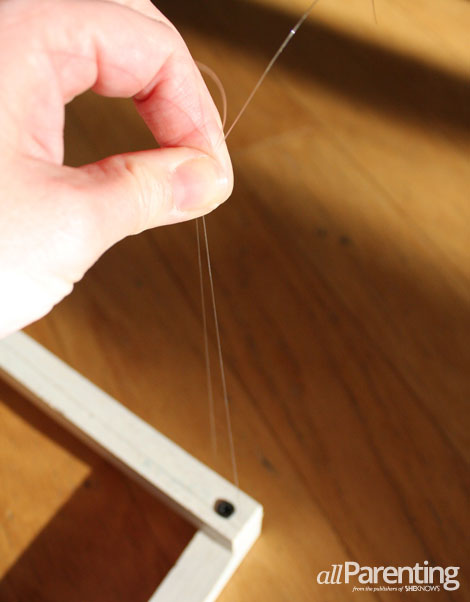 With your frame complete, cut four lengths of fishing line to the desired height you'd like your chandelier from the ceiling. Five-inch pieces work well. Wrap the line around the wood, tying it so that you have a loop of line at each corner of the frame. These loops will be what you hang your chandelier from.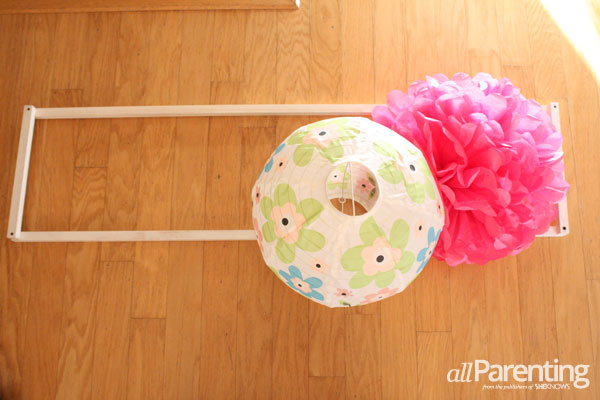 Place your pom poms and lanterns along your frame until you find the combination that works right for you. Cut a length of line for each and tie them to the frame. Make sure to stagger the heights to add dimension to your chandelier.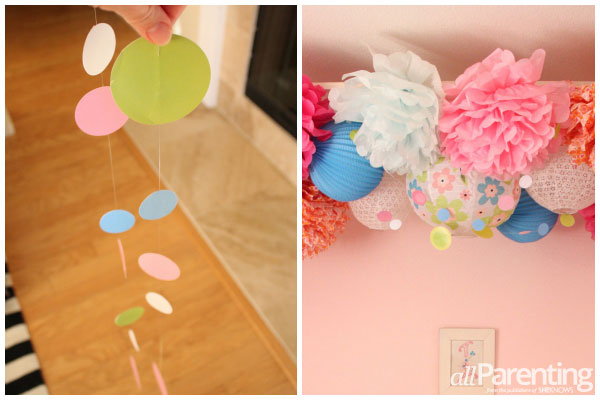 Want to get extra crafty? Hole punch or cut circles of varying size from the scrapbook paper. Make sure for each circle you actually cut two identical pieces. Glue these together onto a 6-foot length of fishing line at various distances, forming a garland. Tie the garland to the frame and drape between your pom poms and lanterns.
Whether it's for a birthday party, nursery or simply because, it's too pretty not to make. This pom pom chandelier is the perfect decoration for any celebration!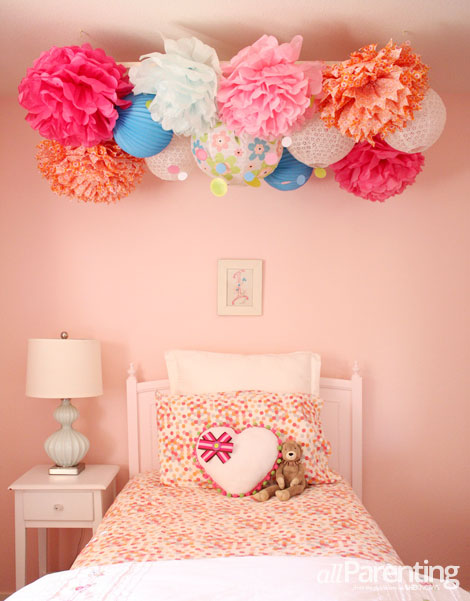 Love this? Find more crafts and DIY projects!