Posted: Oct 09, 2013 7:00 AM
Dark and moody, this Halloween scene is the perfect mix of eerie and vintage, harking back to the times of apothecaries, Edgar Allan Poe and the plague. With contrasting creams and blacks creating an elegant yet disturbing feel, this frighteningly good mantel setup is sure to scare up screams of delight.
This mantel is inspired by times past, starting from the DIY vintage book wreath to the old apothecary jars of unknown substances. A collection of antique books creates a variety of heights to add interest to the setup.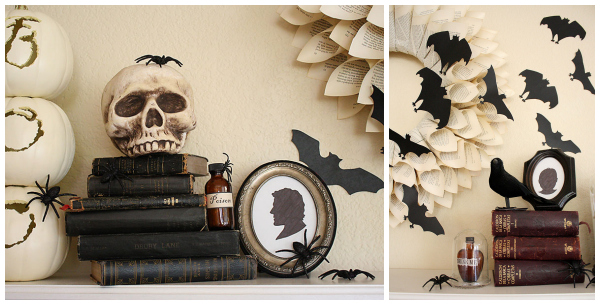 Using family members' photos and a black Sharpie, silhouettes were traced onto blank paper and inserted into cheap frames. The silhouette theme is continued onto the wreath and walls with a collection of black bats. Glitter spiders and skulls are scattered about to increase the creep factor.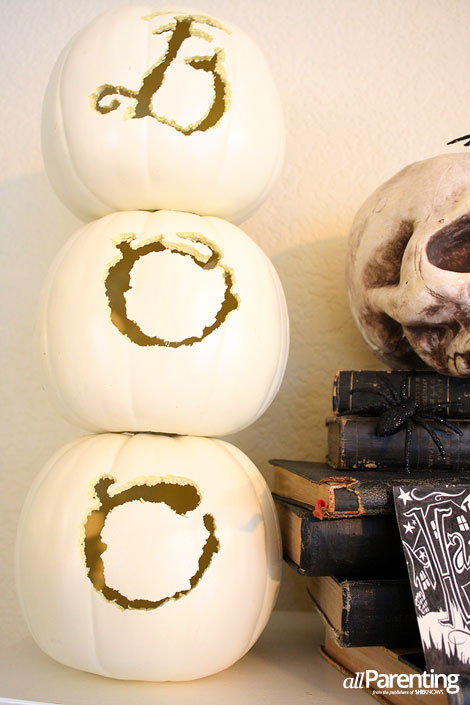 White craft pumpkins are used to send a message to guests. The letters were traced onto the pumpkin and carved with a small hand saw, allowing for accurate carving. Small electric lights placed in the bottom of each are lit when the lights go down, and the holiday message is continued with the simple bunting banner.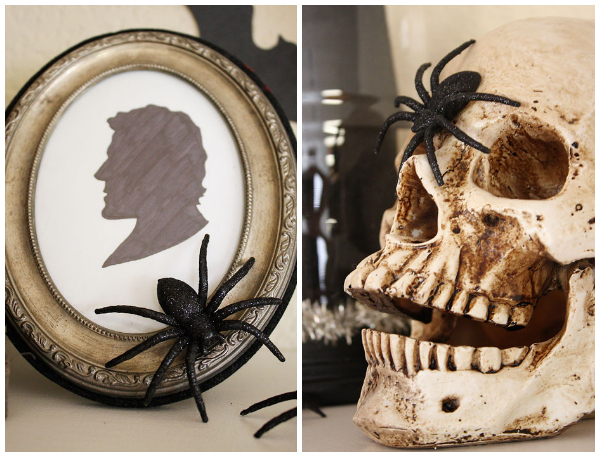 Another idea to consider is a unified color scheme. Simple black and cream were used as a nod to the antique feel of the setting, but any combination can work so long as it's repeated throughout the scene. The somber black and vintage cream are a perfect blend of dark and sophisticated to keep your mantel looking stylish and spooky.
Inspiring and eerie, this Halloween mantel is sure to please even the bravest folks!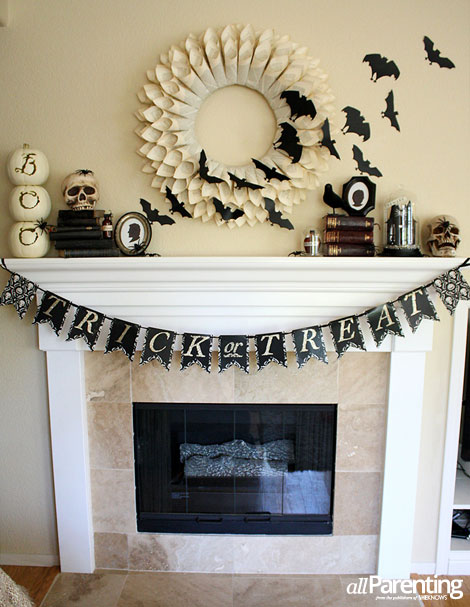 Love this? Find more crafts and DIY projects!