Posted: Oct 16, 2013 9:00 AM
Set the scene for Halloween with this warm and welcoming entry. With a variety of pumpkins, some frightening embellishments and a few spooky guests, visitors will be delighted by your Halloween decor.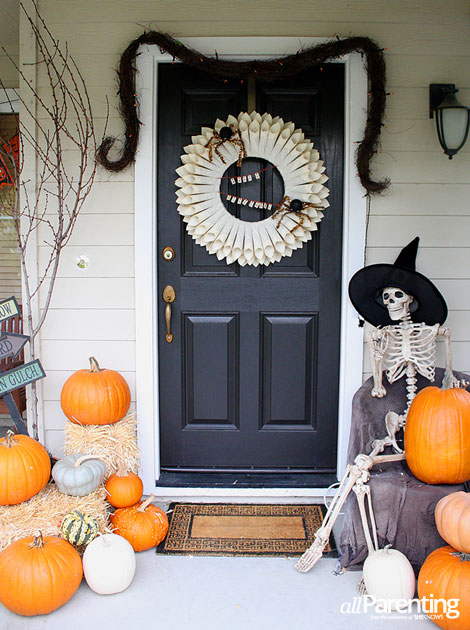 This setup is a blend of spooky and inviting, merging pumpkins, hay and branches with things that go bump in the night. Layers keep this simple arrangement from being anything but boring and small touches make it one-of-a-kind.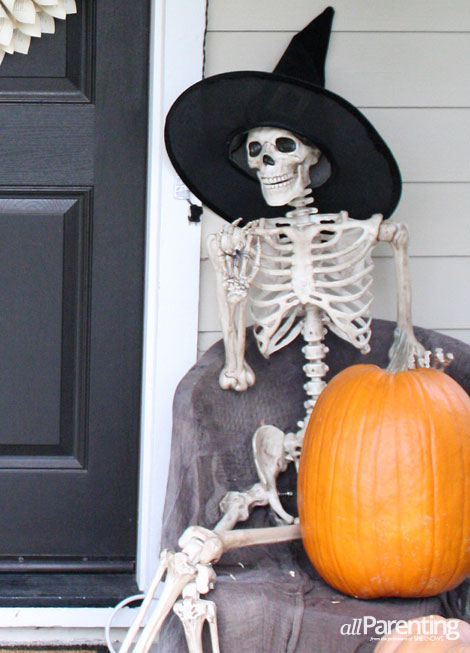 Trick-or-treaters are welcomed by our resident skeleton giving a friendly wave. Festooned with a crushed velvet witch's hat and seated on a black gauze throne, she oversees all that visit. Available at various retailers, a skeleton is a great way to get a lot of creepy bang for your buck.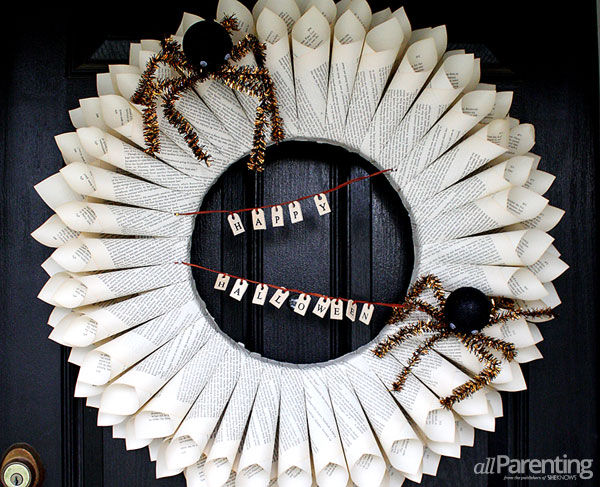 Closer to the door you'll find glittery spiders weaving welcoming messages. These two cuties are busy making a home in the pages of our vintage book wreath (which you can find instructions for here). And since the wreath is reusable, simply remove the sign and spiders after Halloween and you can accessorize it for Thanksgiving and Christmas.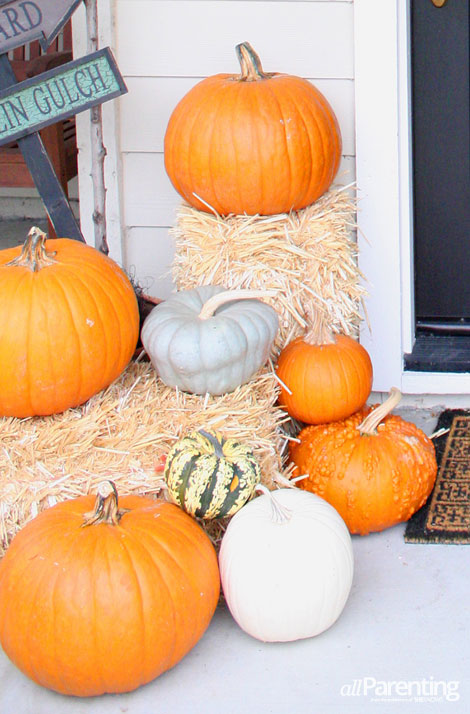 But nothing says Halloween quite like pumpkins. Scattered, staggered and stacked on hay bales, this collection of traditional and heritage pumpkins will last well into Thanksgiving, allowing you to repurpose them for the rest of your fall decorating.
Frighteningly charming and intriguing, this creepy entry will welcome visitors and delight all the little ghouls and goblins on Halloween night.
Love this? Find more crafts and DIY projects!