Posted: Nov 19, 2013 8:00 AM
Teaching your kids to be grateful becomes a fun family activity when you work together to create a gratitude board to display in your home.
What is a gratitude board?
A gratitude board is a simple and beautiful way to display what we are most thankful for. It can be as simple as a cork board covered with pictures of family or a white board with words like "home," "love" and "pets" written in your — and your family members' — own writing.
Why make a gratitude board?
What better time than Thanksgiving to show off all that you and yours are thankful for? Making a gratitude board as a family is also a great way to show your kids that Thanksgiving is about more than just a big feast and a few days off of school.

30 days of thanks
Karly of Jellybean Junkyard created this amazing gratitude board because she felt her family needed "to be a little more thankful in my household. For the everyday things we are so blessed to have!" So she created a board that offers something to be thankful for every day in November. Her beautiful "Give Thanks" board took her about two-and-a-half hours to create and it can be used year after year.
To recreate Karly's Give Thanks board, click here for her complete step-by-step tutorial >>

Gratitude rocks
Who says you have to show your gratitude on a board? Angela and Alexa of Hello Perfect created these adorable "gratitude rocks" using just a few supplies.
To get the most out of your gratitude rocks, Alexa writes, "Every night before you go to sleep, hold your gratitude rock and think of the one thing that happened that day that you are most grateful for. By doing this, your mind will begin to race through many good things that happened that you are also grateful for. When you put out to the universe what you're grateful for, more things will manifest in your life like those and your life will begin to prosper in more ways than you could ever imagine."
Click here for the Hello Perfect's gratitude rocks tutorial >>
Gratitude board for kids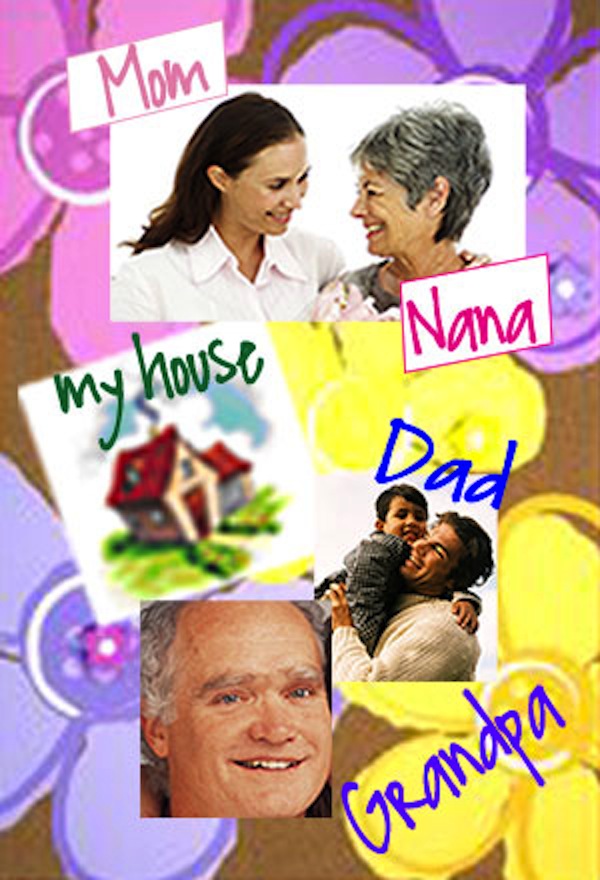 If you have young kids, two-and-a-half hours of crafting might be a bit much for them. However, Susan, founder of Make a Vision Board, has some simple ideas for young kids to make a gratitude board all their own. Susan says, "I recommend using a cork or magnetic board so that the child can select things that he or she is particularly grateful for each day or week. Such a versatile gratitude board can be easily updated over time to reflect the child's growing awareness and appreciation of the wonderful things in his or her life."
She also suggests starting with photos of family and friends, then allowing the child to select pictures from a magazine "to represent all the things she has to be thankful for — a sunny day, a nice home to live in, a great vacation, a trip to the zoo [and] favorite (healthy!) foods."
For more of Susan's suggestions on how to create a gratitude board for kids, click here >>
Make a gratitude video
If you are more techie than crafty, Laura Mendelsohn of Spirit Medium Laura offers a simple (and free!) template and instructions for creating an online gratitude video vision board. She notes that an online gratitude board can be "hypnotic in effect" and offers "much deeper, transforming results."
Click here for Laura's step-by-step process for creating your own online gratitude board >>
More on thanks and gratitude
Learning to stay grateful after the holidays
Life lessons from Dr. Seuss
5 Reasons I'm thankful for my little turkey