Posted: Dec 03, 2013 8:00 AM
Put your spirit on display with one word. Transform craft box letters with a little wrapping paper and Mod Podge for a festive and easy holiday decoration.
Not a crafter? Have no fear. This is one of the easiest home decor projects around. Hit the craft store for just a few items and you'll be ready to add some color, sparkle and personality to your holiday display.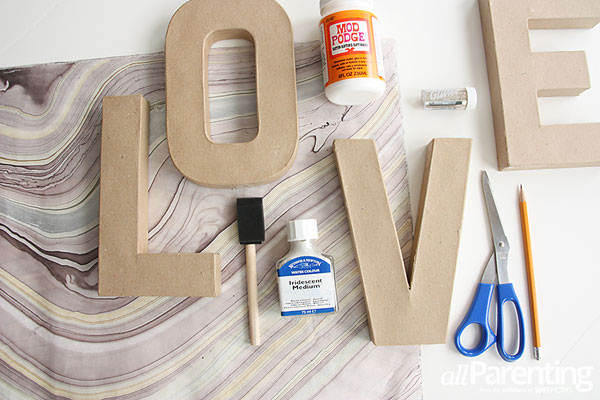 Materials:
Cardboard letters
Decorative paper (not card stock)
Mod Podge
Foam paint brush
Scissors
Pencil
Acrylic paint (optional)
Glitter (optional)
I picked up a very lightweight marble sheet of paper from Paper Source because I'm really feeling lavenders and purples for the holidays this year and the palette will work in my living room all throughout the year. You can use wrapping paper or any non card stock paper from your local craft store. I also opted not to cover the edges or insides of my letters — those corners and curves can be tricky for a novice. An easy alternative is to paint the edges in a complementary color and/or cover in glitter. Is there a better time of year to glitter bomb your home than the holiday season? I think not.
Directions: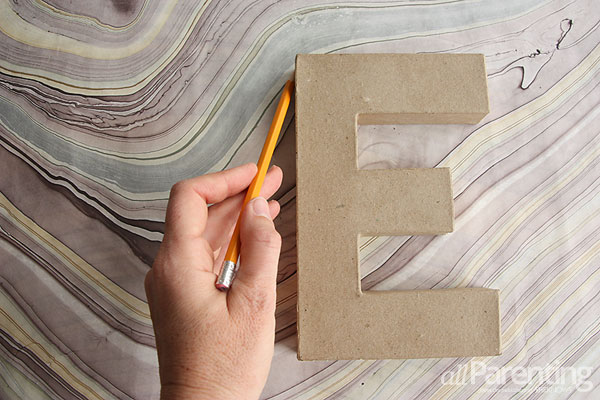 Lay out your paper and trace the shape of your letters. Carefully cut out each letter and set aside.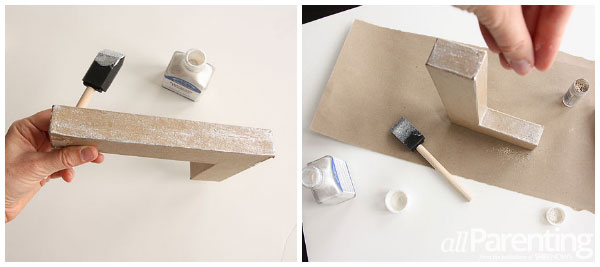 Paint all edges and sprinkle with glitter. I chose an iridescent paint for just a touch of shine and a light coating of fine glitter for a subtle sparkle.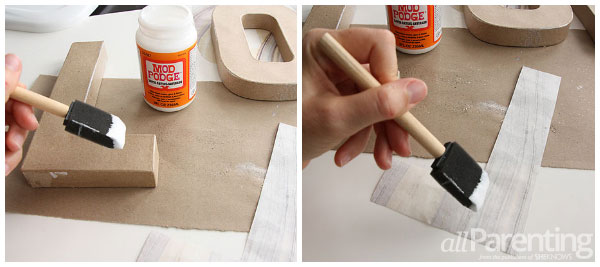 Dip your foam brush in your Mod Podge and apply a generous and even coat to the face of your letter and then the back side of your cut paper. Carefully place the paper cut out to your letter, working from one end to the other. Gently press out air bubbles with your fingers or lift and replace as needed. Slow and steady work is your friend here. Quick movements or adjustments to the paper could cause a rip.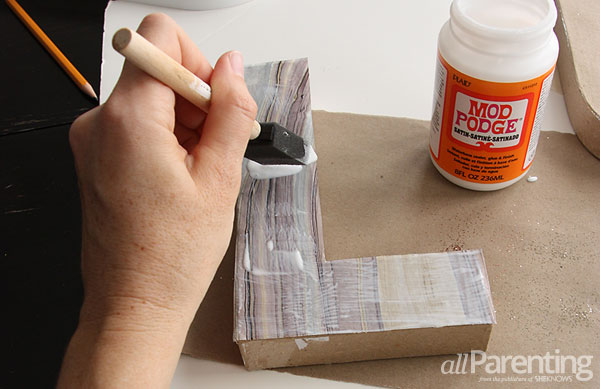 Once your paper is in place. Gently apply another coat of Mod Podge to the entire letter and begin your next letter. After each letter, go back and apply additional coats to your finished letters. Each letter should be coated 3 to 5 times for a smooth seal.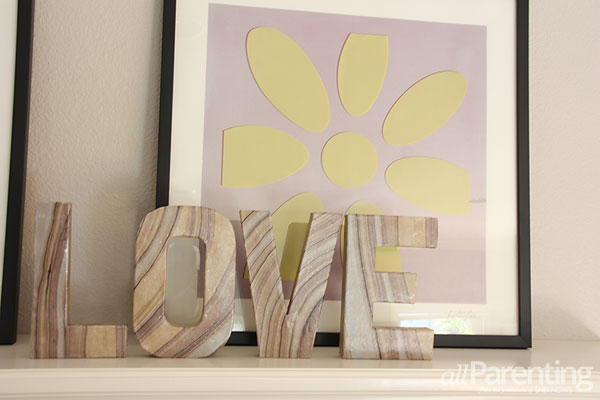 When you're done, place your decorative word on a windowsill, mantel or shelf for a daily reminder of the spirit of the season.
Love this? Find more crafts and DIY projects!