Posted: Jan 06, 2014 7:00 AM
Christmas has come and gone, but that doesn't mean you have to say goodbye to beautiful winter decorations! This pretty pine cone topiary is the perfect easy-to-make decoration for your home this winter.
What you'll need:
Pot
Styrofoam ball
Floral pins
3-4 bags mini pine cones
Hot glue gun
Floral foam
Moss
Wooden stick
Ribbon (optional)
What you'll do: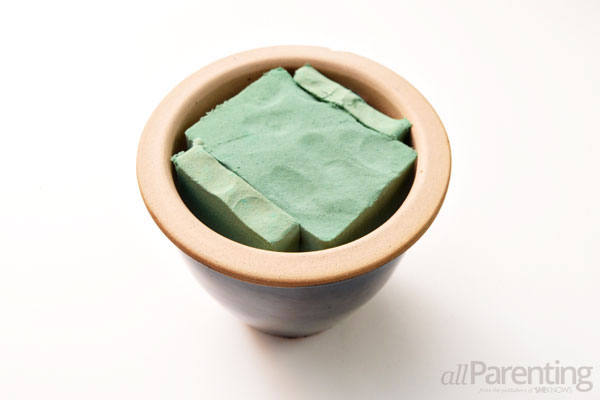 Start by filling the inside of the pot with floral foam. You can cut multiple pieces of foam to get them to completely fill the space.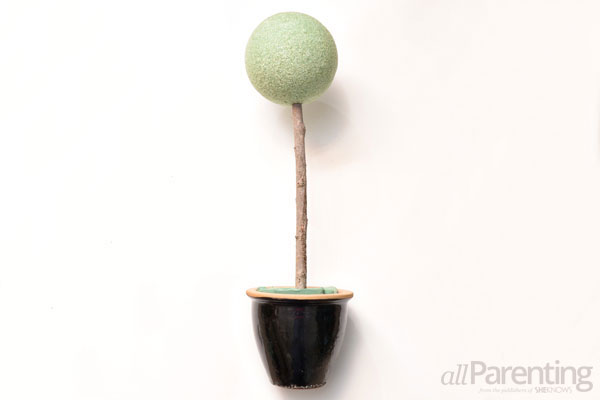 Cut a wooden stick down to approximately 18 inches. Slide the stick into the center of the floral foam inside the pot, and then slide the Styrofoam ball onto the opposite end of the stick.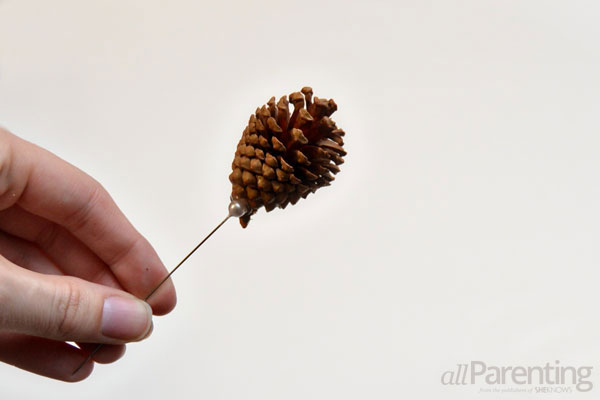 Heat up your hot glue gun and glue the mini pine cones to the end of the floral pins.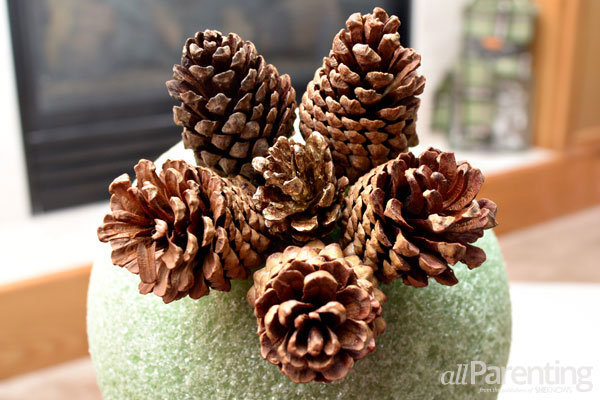 Slide the pins into the Styrofoam ball, keeping the pine cones as close together as possible. Keep adding pine cones until you have covered all sides of the Styrofoam ball.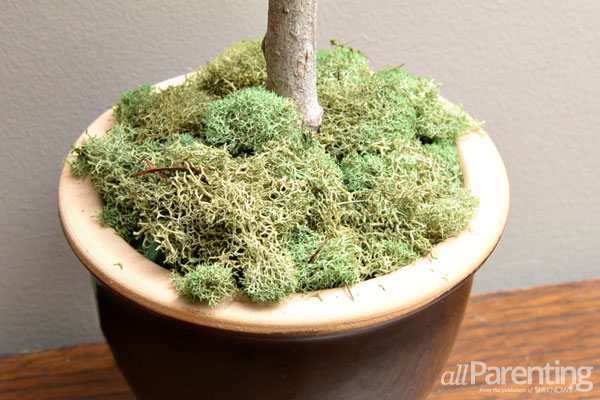 Cover the floral foam with moss and use hot glue to keep it in place.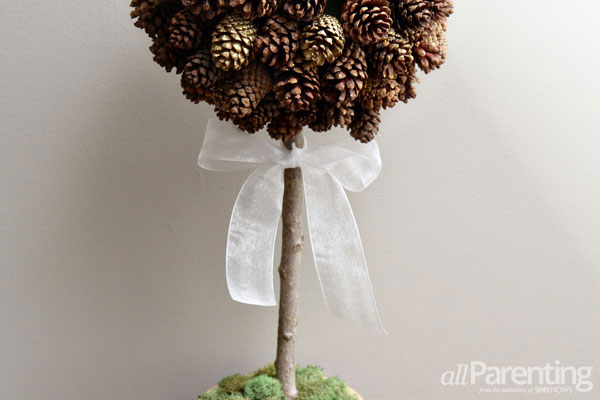 You can add a little extra embellishment to the topiary by tying a ribbon around the stick at the base of the pine cone ball. Once the ribbon has been added, your winter pine cone topiary is ready to display!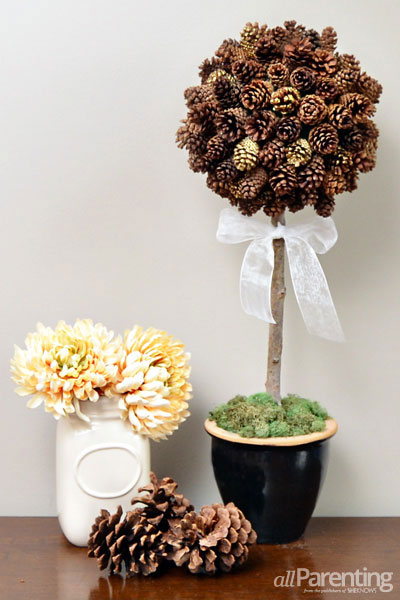 Love this? Find more crafts and DIY projects!