Posted: Feb 25, 2014 9:00 AM
Whether you are entertaining or just like to enjoy a cocktail at home, it's good to keep a variety of cocktail glasses on hand. But don't be overwhelmed by the many choices out there. We are here to give you the low down on which cocktail glasses you should keep stocked in your home bar.
When setting up your home bar, you need booze, tools for making the drinks and glasses for serving. This list is designed to get you started with the latter. While it doesn't cover every type of glassware out there for drinks, it does cover what we believe are the most essential. Stock up and enjoy your favorite cocktails in your new glasses!
Classic cocktail glasses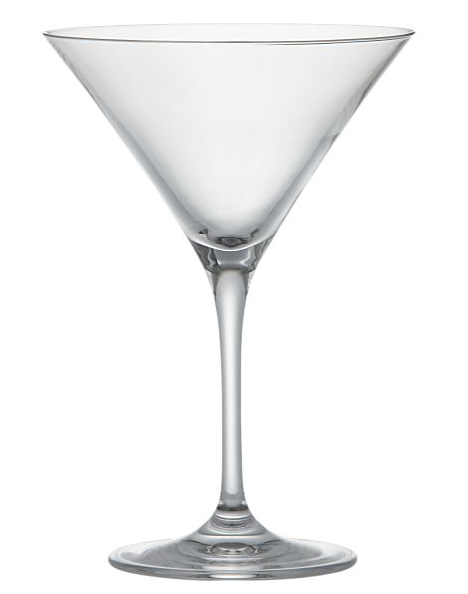 The V-shaped cocktail glass, also known as a martini glass, is probably the most well known when it comes to serving cocktails. The cocktail glass is typically used for drinks that are shaken or stirred and served up (without ice). The glass can be held by the stem so that the drink isn't warmed by the hands. The more modern cocktail glasses easily hold six ounces of liquid making them quite large in comparison to the ones from earlier days. Crate & Barrel sells a nice everyday cocktail glass that won't break the bank. Once you stock up on these glasses, try them in a classic dirty martini or the more modern pink lemonade martini.
Old fashioned glasses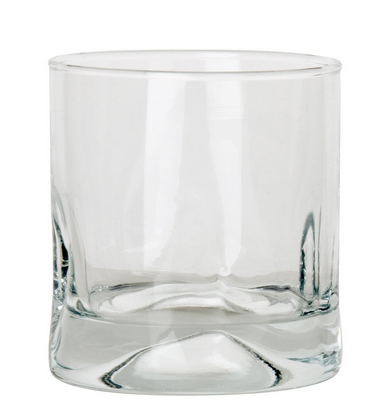 The old fashioned glass, also referred to as a rocks glass, is a small tumbler that usually has a thick bottom and straight sides. The traditional old fashioned glass can hold 6 to 8 ounces while the double old fashioned glass can hold 12 to 14 ounces. The smaller old fashioned glasses aren't as easy to find today. However, places like Cost Plus World Market have a large selection of larger rocks glasses in a variety of styles. These glasses are great for drinks that are built in the glass such as a maple old fashioned but they are also good for drinks that are served over ice like the mint julep.
Highball/collins glasses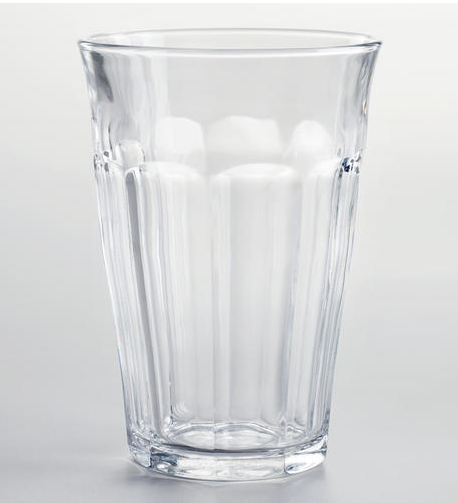 Highball and collins glasses are similar, but they are not the same. A highball glass usually holds 8 to 12 ounces of liquid and is taller than a rocks glass but shorter and wider than a collins glass. A collins glass, on the other hand, usually holds 12 to 14 ounces and is narrower than a highball glass. Because they are similar, the two are often interchanged in mixed drinks. If you're limited on space in your home bar, buy a set of one or the other. And if space isn't an issue, pick up a set of both. A variety of both can be found at Cost Plus World Market and are usually sold individually and in four packs. Once you have a few of these glasses, invite your friends over for some watermelon mojitos.
Hurricane glasses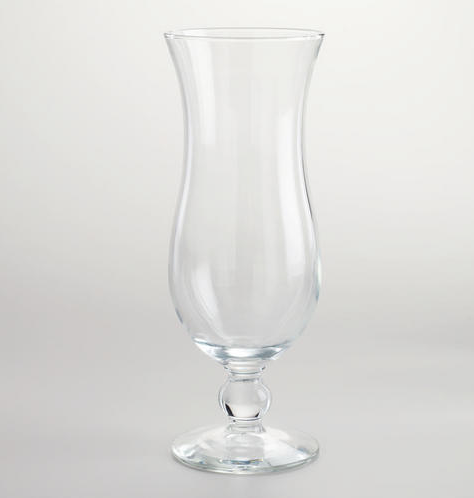 During those hot summer months, frozen cocktails can be a real treat. For serving these brain-freezing drinks, you'll want curvy hurricane glasses. They typically hold 14 to 20 ounces of liquid and look wonderful when served with a straw and a paper umbrella. Cost Plus World Market sells some that would be perfect for pina coladas, frozen margaritas and of course, hurricane cocktails.
Shot glasses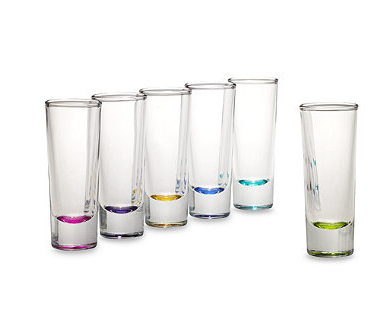 Even if your college days of drinking shots of cheap booze are behind you, it's still a good idea to at least have one set of shot glasses on hand. They typically hold one to two ounces of liquor and can also be used for making cocktails instead of a jigger. Bed Bath & Beyond has a nice selection of shot glasses that would all work perfectly for these tropical tequila sunset shooters at your next party.
Heat resistant mugs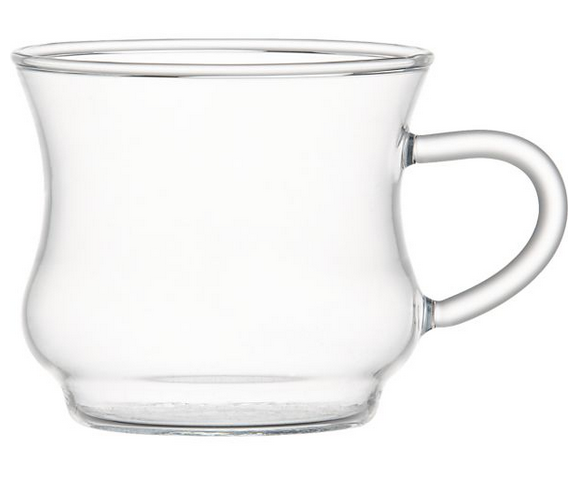 For those hot coffee cocktails, hot toddies and mulled wine, it's a good idea to have some heat resistant mugs in your home bar. Irish coffee mugs are a good choice as are other glass mugs. We really like this hot drink glass from Crate & Barrel because it's unique and inexpensive.
Specialty glasses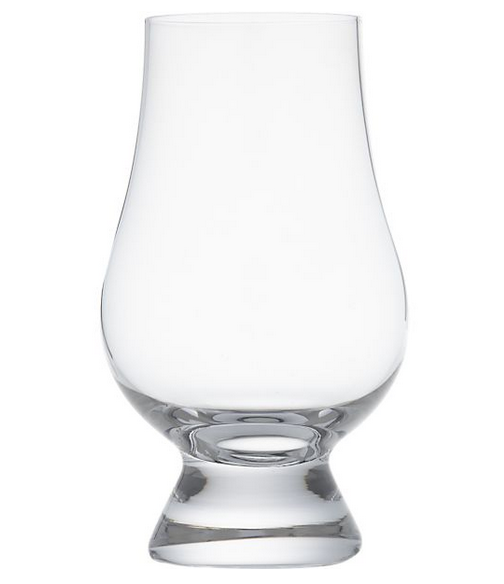 If you're serious about your spirits, add a few specialty glasses to your collection. There is a wide range of these glasses out there based on specific spirits so only stock up on the ones you'll actually use. Crate & Barrel has a nice selection ranging from brandy to whiskey glasses. However, if you want to invest in some higher quality specialty glasses, check out the selection at Riedel.
Don't forget to also have wine glasses, beer mugs and water glasses on hand for those times when you're not serving cocktails. Cheers!
More on stocking your home bar
Must-have items for your home bar
10 Bottles of booze you should always have on hand
Must-have wine glasses