Posted: Feb 13, 2014 11:00 AM
If your home is anything like mine, the kids' toys are constantly finding their way into every room. Instead of fighting the inevitable, utilize crafty storage that makes for quick clean-up and easy access to toys in every room.
Ottomans with storage
One of the best investments for your family room, great room or game room is an ottoman that opens up to become a storage bin. It's essentially a fancy-looking toy box that you can display in nearly any room... plus you can kick up your feet on it when you get some much-deserved down time.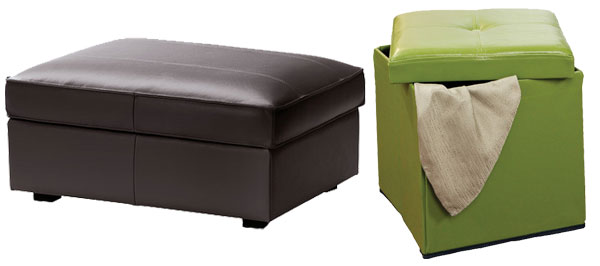 We love IKEA's Kivik footstool and storage bin, $300, in this rich dark brown shade. More than a footstool, its size allows it to serve as extra seating, too.
To brighten things up in any room, add a bold-hued ottoman from Walmart. For just $22, and with several shades available, you can buy a multitude of them and group them as seating options, too.
Beds with underneath shelving
This loft bed from Target, $580, is ideal for small bedrooms since it includes drawers, a storage unit with a door, bookcase and a toy box, which eliminates the need for additional furnishings. It even incorporates an extra play nook for kids. And at 48.5 inches tall, it's not too far off the ground so it's ideal for toddlers three and up.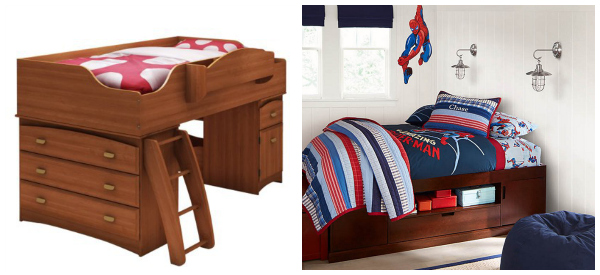 For kids who prefer to sleep closer to the ground, Pottery Barn Kids' Cameron storage bed, $500, includes storage and shelving for toys, books and extra blankets.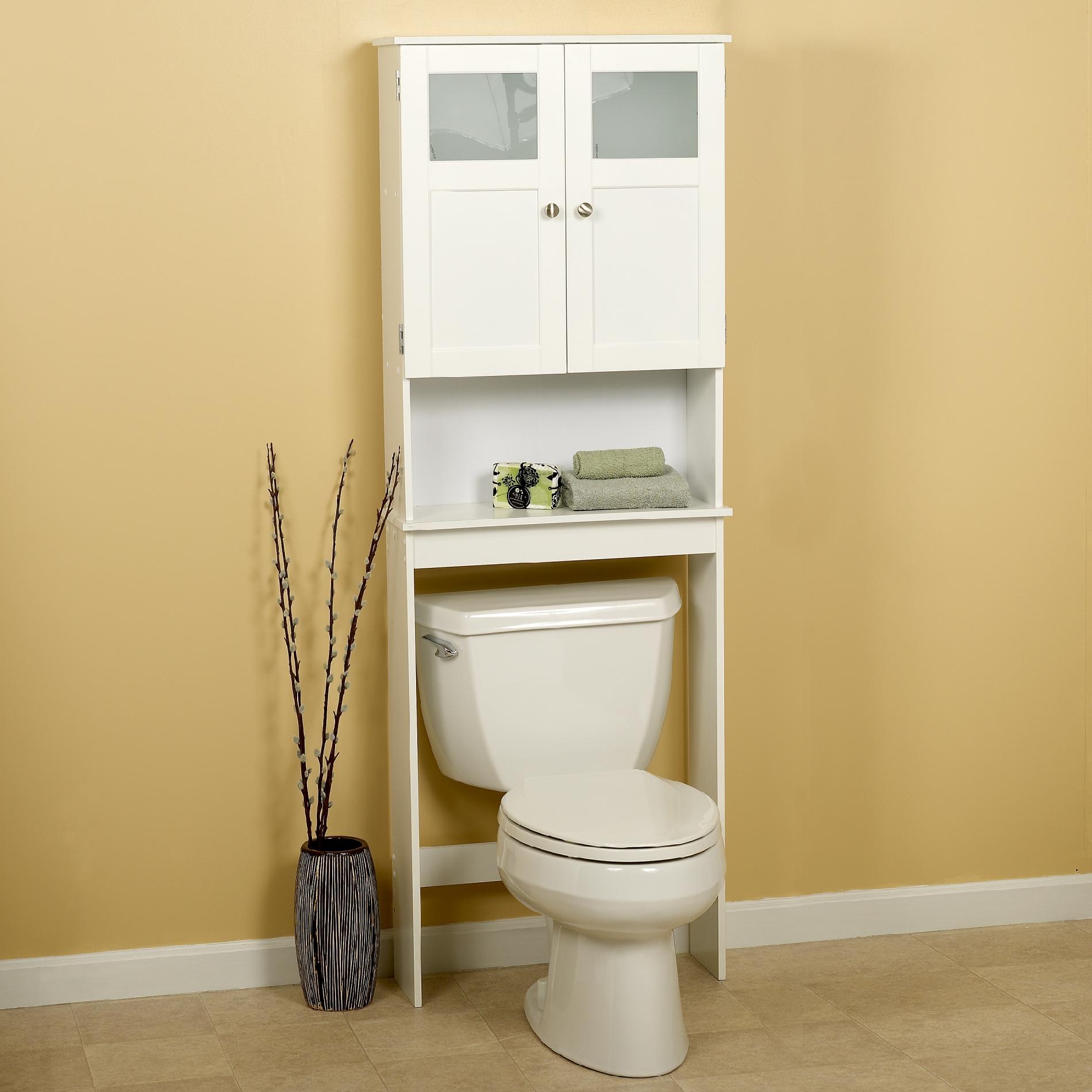 Bathroom storage
If your children's bathroom is anything like mine, dozens of bath toys and bubble bath bottles crowd the edges of the tub. When company is coming, simply hide the excess items in this Zenith wood spacesaver available at Kmart for $90. It's also great for storing extra rolls of toilet paper and bath towels.
Window seats and benches with storage
A bay window is a beautiful part of any home — it can also serve as a place to store things! Tuck your toddler's play kitchen set into the woven baskets or drawers of this cute Oxford storage bench from Home Decorators Collection, $314, which would be ideal for a cottage-style kitchen or beach home.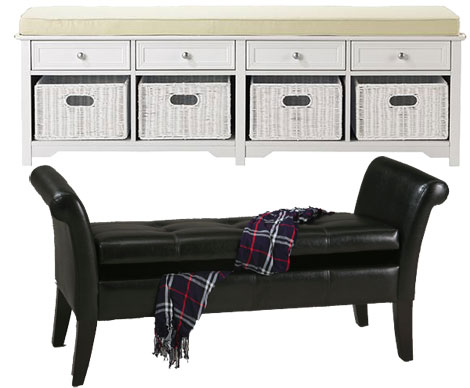 How sexy is this leather bench by Williams Import Company, $240, that would be ideal in front of a large window, in the foyer or at the end of the bed in the master or guest bedrooms? The best part is it incorporates a sneaky storage compartment.
Custom wall units
Last but not least, having a custom wall unit built into any room of your home is an efficient and beautiful way to incorporate some extra storage space. Do some research on local builders in your area and be sure to ask your friends if they have any recommendations for companies they have used for their own home.
More home decorating ideas
How to shop for your home using thrift store finds
8 Awesome Etsy shops for home decor
My favorite home decor blogs