Posted: Mar 06, 2014 7:00 AM
Saying goodbye to childhood bedrooms is tough, especially for the moms who designed them so carefully. Talk with your teen and plan a transitional room with quick changes like paint colors and fun accessories for a dream tween room.
Why you should include your tween
When you designed your daughter's nursery and transitioned her into a childhood bedroom, you likely made most of the decisions. Paint colors, bedding sets and curtains all worked together in your mind to create a room your child would love. When transitioning to tween rooms, though, tweens will want to have some input. Their rooms are becoming places not just to sleep and play but places they can dream, study — and yes, escape from the rest of the family when necessary. Giving your tween a say in the room design shows you value her opinion, even if it differs from your own.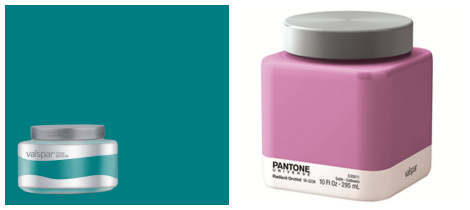 Remember paint is temporary
Color might be the thing on which parents and kids find their opinions differing the most. Tweens may want something brighter and more bold than you'd planned, but remember paint is a — relatively — easy and inexpensive fix in terms of home decor. If you find that the chosen color is so bright it hurts your eyes, compromise with three neutral walls and a crazy, bright accent wall. Don't rush into a color. Paint companies like Valspar — sold at Lowe's — sell sample sizes of their paint, so you can see how the paint looks in a room before committing to a color (Lowe's, $4, shown in Swizzle Stick and Radiant Orchid).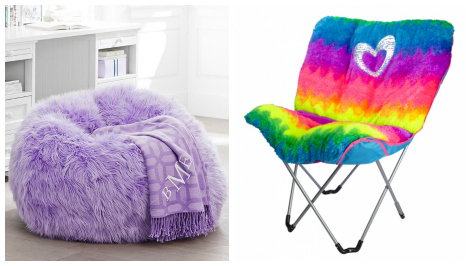 Fun seating for tweens
Every tween needs a place to sit and read, write in her journal or simply curl up and think. Bean bag chairs are cozy options that can be moved around the room at will, making them perfect for days when tweens are chatting with their friends. Something fuzzy and colorful might be exactly perfect now, but consider buying a beanbag with a removable insert like the Fur-Rific Beanbag, so you can wash the cover and change it out if tastes change (PB Teen, $219). The Faux Fur Butterfly Chair is another comfortable option, and the rainbow cover will be bright enough for any color scheme (Justice, $30).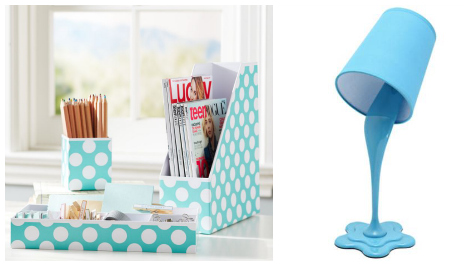 A desk of their own
As tweens begin to spend more time in their rooms, their desks become an important place. Let tweens know their homework, creative writing or drawing time is important by letting them select accessories for their desks. Teach organization skills with the Preppy Paper Desk Accessories in Pool Dottie (PB Teen, $39 for three pieces). A novelty desk lamp, like the Woopsy Blue Desk Lamp, will help keep things bright (Lamps Plus, $30).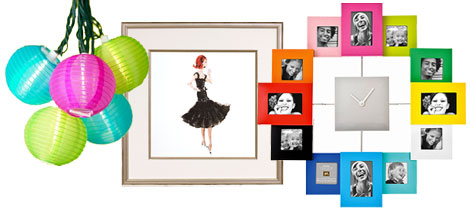 Deck the walls
Wall art is another place where parents and tweens might clash. If your tween has a collection of photos or she's shown an interest in taking her own, display them with the whimsical Colorful Photo Frame Clock (Bespoke, $50). Future fashion designers don't have to give up their Barbie dolls! The framed Fashion Abigail Barbie Print feels more grown up than the Barbie Dream House, with a nod to the popular doll (Posh Tots, $135). For a little colorful fun, hang Lantern String Party Lights along the tops of the walls or around a window frame (Lamps Plus, $20).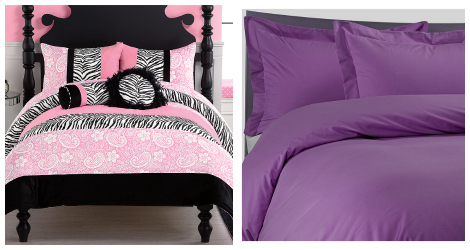 Bedding for tween sweet dreams
Bedding for a tween room can go in two completely different directions. Let the bedding dictate the decor with patterns, colors and designs, like the Roxanna Comforter Set (Bed Bath & Beyond, $80 for twin). If you prefer to let wall art or accessories dictate the room's style, go with a simpler bedding set. The Color Solutions™ Duvet Cover comes in six different colors (Bed Bath & Beyond, $50 for twin).
More about raising daughters
10 Outstanding role models for girls
Letting your daughter learn on her own
8 Books to boost your daughter's self-esteem
Main photo credit: AE Pictures Inc./Photodisc/Getty Images