Posted: Mar 26, 2014 6:00 AM
Now that we've left emerald green behind us, it's time to embrace the 2014 Pantone Color of the Year. Meet Radiant Orchid, the most gorgeous shade of purple-ish pink you've ever seen, and find out how you can use it around your home with these 10 favorites... even if you're not in love with the color purple.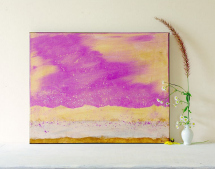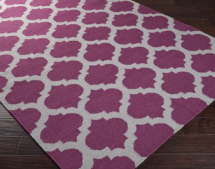 This pretty painting, which incorporates other colors besides Radiant Orchid, is an easy way to add a touch of the color to your home. We love that this is an unexpected modern take on the shade of purple.
In a darker version of Radiant Orchid, making it perfect for your kid-friendly floors, the Fretwork Flat Weave Area Rug in Wine will draw together other pops of the new Color of the Year with your existing decor.
Try adding Radiant Orchid to your favorite pattern with 5 New prints to try >>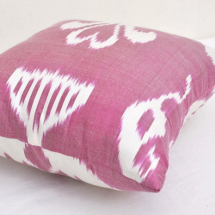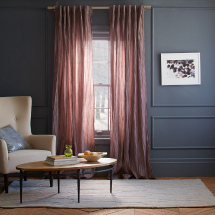 Want to give Radiant Orchid a try, but afraid to bring in any major pieces... just in case you aren't sold on Pantone's suggestion? Test the waters with a throw pillow or two. This Orchid Ikat Pillow Cover is an inexpensive place to start.
In a toned-down version of Radiant Orchid, the Stella Curtains in Sugar Plum will easily add a soft hint of the color to your bedroom or living room. Pair them against dark walls for a dramatic look or with white walls for something fresher.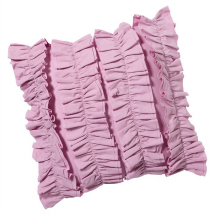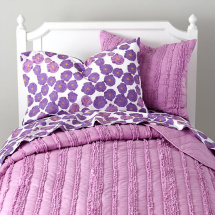 Purple and ruffles go hand-in-hand, right? This pillow thinks so! For a super fun pop of Radiant Orchid in your home, go with the Ruffle & Rose Pillow Cover. You won't be surprised that this comes from Pottery Barn Teen, but you will be surprised at how much you love it.
Another great Radiant Orchid pick that you'll have to steal from under your kids' noses is the Poppy Duvet Cover. Add it to your own bedroom (it comes in Queen!) for a soft, romantic look. When paired with some simple, modern, adult sheets, you'll easily forget that it was designed for little ones.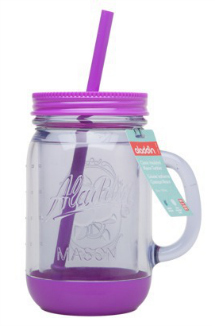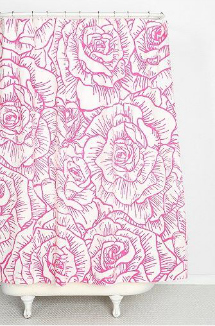 Purple isn't really a classic kitchen color, but a bit of Radiant Orchid in the room where you likely spend most of your time will hardly break your decor master plan. Grab a few of these Aladdin Mason Jar Travel Mugs to keep you sippin' on water or iced coffee all day long and in a Pantone-worthy container.
Somehow, shower curtains always get forgotten in home design. This shower curtain, featuring Radiant Orchid, will be the belle of your bathroom. We love the big, bold pattern that is also feminine.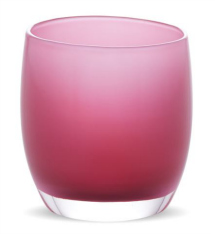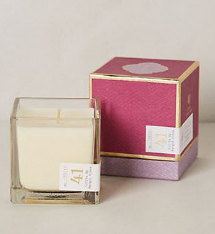 A candle that you're actually going to want to burn, just to see its lovely Radiant Orchid light shine through, is cheekily named "Smooch" from Seattle glassblowing company, glassybaby. What's truly radiant is that glassybaby gives back to charity with every holder purchased.
More on color
Update your hair color for fall
Fresh paint colors for spring
Lip color smackdown