Posted: Mar 20, 2014 7:00 AM
Clutter can add stress and chaos to an otherwise happy home. If decluttering is at the top of your spring cleaning checklist, we have some great organizational ideas to help get your home in shape!
The grass is green, the birds are chirping, and that means spring cleaning is right around the corner! If the only thing standing between you and a sparkling clean home is a few (or several!) piles of clutter, check out these great ideas to get your spring organizing off to a great start!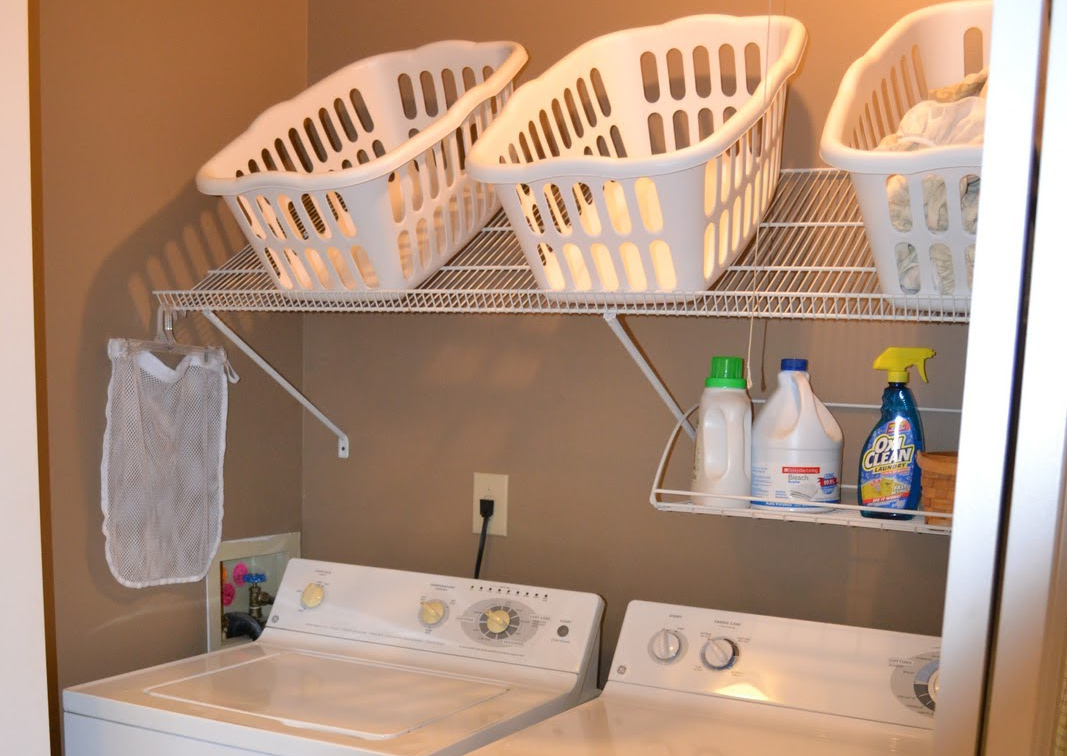 Manage laundry mayhem
If tackling Mt. Washmore is the most dreaded item on your weekly to-do list, organizing all those piles of clothes might help. Danielle from Hold on to your Hats reveals how she made room for laundry sorting, even with limited space. She took a standard wire shelf and mounted it upside down and at an angle above her washer and dryer, creating easy-access storage for all those laundry bins.

Easy closet gift wrap storage
Finally, a gift wrap storage solution! So many rolls, bags and spools of ribbon can be difficult to keep organized. Jennifer from The Chronicles of Home turned an ordinary coat closet into a fabulous and functional wrapping paper station using simple wire shelving.

Clear out the bathroom clutter
If beauty products have overtaken your bathroom vanity, reclaim your counter space by installing simple bathroom shelving. Rachel from Suite Revival used inexpensive IKEA spice racks to get those products up off the counter.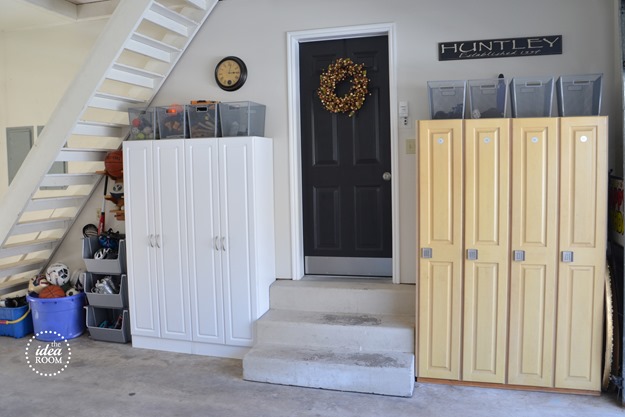 Garage storage
Tired of tripping over bats, balls and roller skates every time you venture out to your garage? Adding some extra cabinets and shelving like this example from The Idea Room can solve your garage clutter woes.

Easy access essentials
The space under the kitchen sink is a common spot for clutter chaos, and it's even more frustrating when you can't reach everyday items like trash bags with so much clutter in the way. Be Simply Organized shows you a simple and clever way to hang your trash bags for easy access.

Make your own mail sorter
It doesn't take long before heaps of junk mail have taken over the surfaces in your home. Recycle junk mail right away, then store bills and other important letters in this DIY mail holder that you can make yourself!
More organization ideas
Craft storage that doubles as decor
Tips for mudroom organization
Organize your office in style