Posted: Apr 16, 2014 9:00 AM
Recycling is a big priority for many families, but not knowing where or how to organize those recyclables can be a big barrier to success. Check out these fantastic organization ideas to help you get a jump on your household recycling just in time for Earth Day.
Photo credit: Jupiterimages/Stockbyte/Getty Images
Earth Day is April 22, and there's no better day to re-commit to your family's household recycling program. Often, the hassle of figuring out how to sort and store recyclables until pickup day has families tossing things that could be recycled into the regular trash bin. The key to success with any recycling plan is having an organized and efficient recycling zone that the whole family will enjoy using. Each of these fantastic products will help you get on your way to recycling organization.
Labels, labels, labels!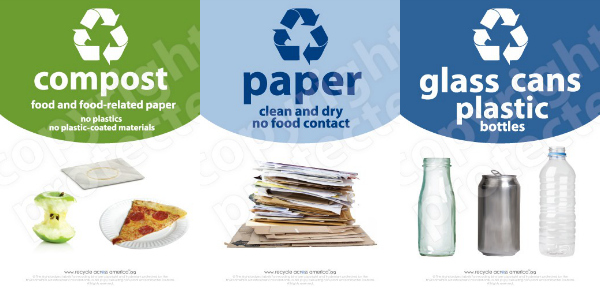 Clearly labeled bins will make it easier for the little (and not so little) members of the family to put everything in its place. Recycle Across America has a lot of amazing resources, including affordable labels available for every type of recyclable you can think of!
Invest in functional bins
You'll be much more likely to stick with your recycling plan if you choose bins that help you stay organized. The Container Store has dozens of bins and organizers that will help your recycling area function at its best.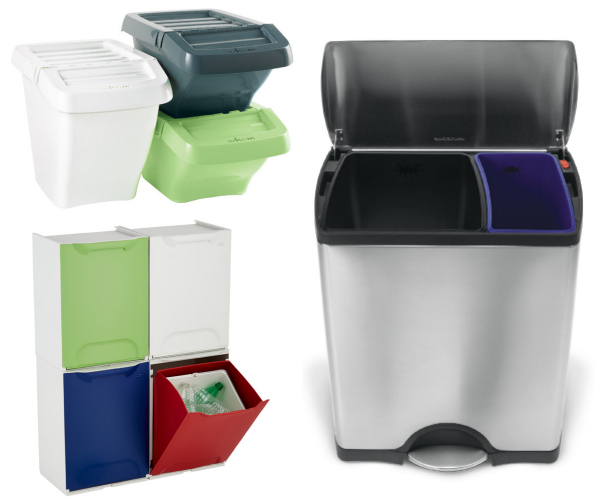 Portable storage is a must
If your neighborhood doesn't have curbside pickup and instead you are hauling your recyclables to the local deposit, keeping recyclables portable is essential. Folding recycling bags like these (Gaiam, $15) make it easy to load your recycling into the car. As a bonus, the plastic material makes them easy to keep clean between uses.

Hide away ugly containers
If you don't have room to keep recycling bins out in the open, or if you'd just prefer not to look at them, consider hiding them away in an unused cabinet. Conversion kits like the Rev-a-Shelf pull-out trash can (Lowe's, $73) let you turn a regular cabinet into an organized recycling center.
Keep the outdoors organized too
Sometimes outside is the only place where recycling bins can be kept. That doesn't mean you have to bring down the look of your yard with unsightly bins. Backyard storage sheds like this Leisure Season horizontal storage shed from Amazon ($409) keep your outdoor recycling area looking tidy.
More on green living
Life hacks for going green
Going green for newbies
Green your cleaning routine