Posted: Apr 07, 2014 7:00 AM
OK, y'all. When it comes to home decor, nothing compares to the decadent homes of the South and the characters in ABC's hit show,
Nashville
, don't disappoint. Get the same look for your home.

Photo credit: ABC/Katherine Bomboy-Thornton
Rayna's Southern bedroom
Y'all, this is some serious Southern decorating. If you want a bedroom that screams your love for the South and Nashville, look no further than the place where Rayna Jaymes makes her magic happen... and we're not talking about the recording studio. We've done our best to make this look a bit more approachable and easy to incorporate into your home with these pieces. DIYers, we're excited to see you attempt that dramatic headboard!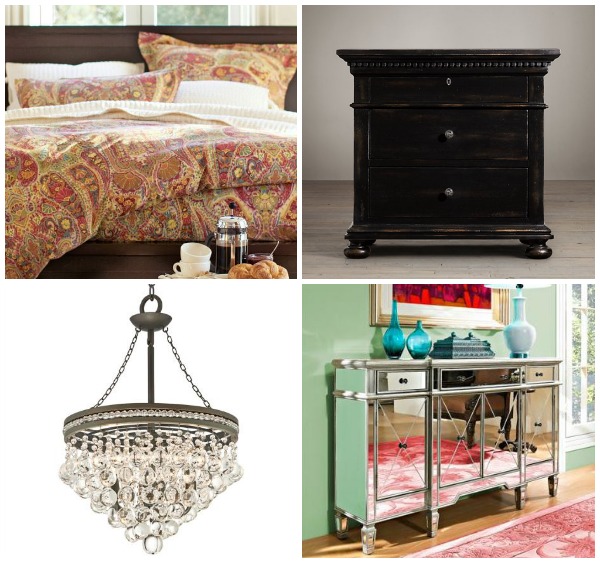 Bedding: Rosalie Paisley Duvet Cover and Shams (Pottery Barn, $30 and up)
Bedside tables: St. James Closed Nightstand, Antique Black (Restoration Hardware, $1095)
Chandelier: Regina Olive Gray Crystal Chandelier (Lamps Plus, $400)
Sideboard: Mirrored Console Table (Walmart, $600) 

Photo credit: ABC/Katherine Bomboy-Thornton
Juliette's swanky living room
Well, hello there, gorgeous! As expected, Juliette doesn't let us down when it comes to Nashville style. This swanky little nook in her home is completely indulgent and we love every moment of it. Pick just a piece of this look to add to your home or use multiple items to create a full-blown Juliette Barnes-esque room in your house. Platinum record not included.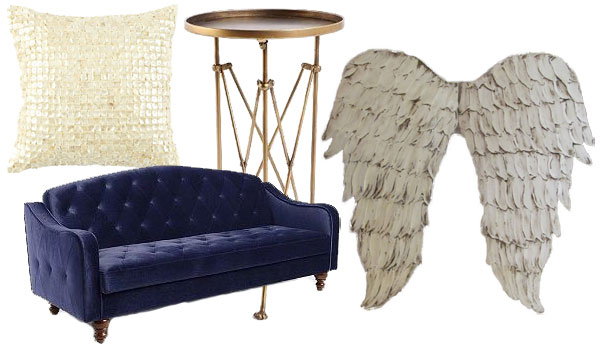 Couch: Ava Tufted Velvet Sleeper Sofa (Urban Outfitters, $749)
Side table: Metal Accordion Side Table (Urban Outfitters, $89)
Pillows: Fontaine Shell Pillow (Ballard Designs, $50)
Wings: Wooden Angel Wings (Lucy Designs via Etsy, $275)

Photo credit: ABC/Katherine Bomboy-Thornton
Scarlett's simple, sweet kitchen
Not everyone in Nashville is all about the glitz and the glam... or at least not yet. Scarlett O'Conner, Raina's debut recording artist on her record label, Highway 99 Records, who happens to also be Deacon's niece, keeps things simple and down-to-earth at home, despite her rising fame. This peek into the dining area in her home is pure Scarlett and is easy to recreate for your house with a few essential items.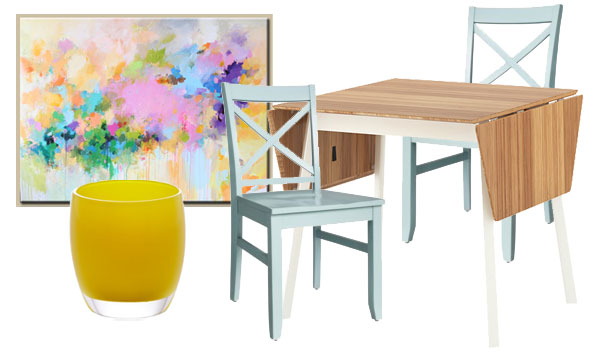 Chairs: Threshold Carey Dining Chairs, set of two (Target, $102)
Table: PS 2012 Drop-Leaf Table (Ikea, $179)
Candle holder: Glassybaby Sunshine (Glassybaby, $44)
Art: Original Canvas Abstract Painting (Etsy, $385)
More on TV homes
Get the look: Emily Thorne's beach cottage from Revenge
Get the look: Olivia Pope's Scandal apartment
Get the look: The homes of NBC's Parenthood