Posted: Apr 07, 2014 10:00 AM
It's time for an Easter egg reboot. Freshen up your decorating tricks with simple and creative new takes on the Easter egg.
We're all familiar with the pastel egg dyeing kits, the ones with tiny little tabs of color and even smaller wire egg dippers. But with a little creativity, you can take your eggs from predictable to spectacular.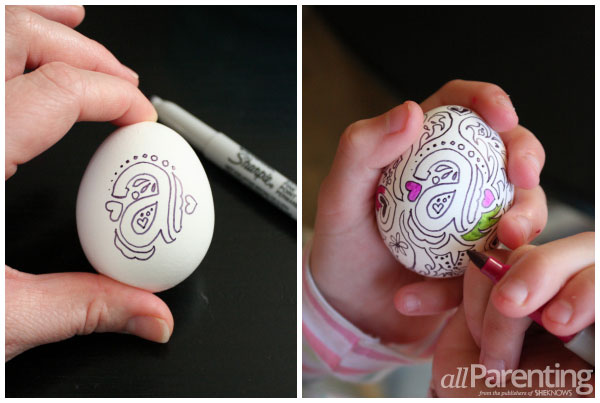 Doodle Easter eggs
Boiled eggs and Sharpie markers collide for an interactive experience with these doodle Easter eggs. Extend the fun of Easter eggs long after the hunt has ended. Simply draw images with a thin black Sharpie onto your boiled eggs and let your little helpers color in the images with colored Sharpies. This is a great alternative to egg dyeing.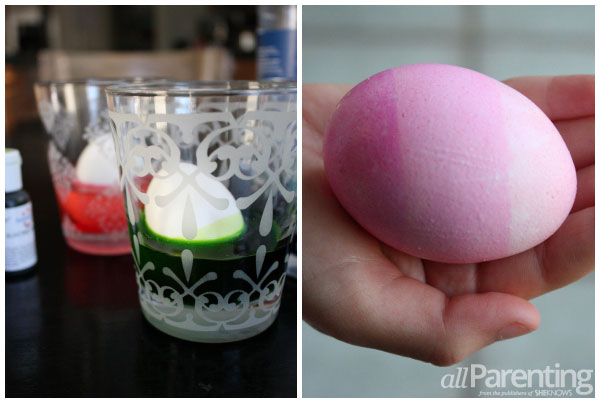 Ombre Easter eggs
Simple and sophisticated, these ombre Easter eggs are a fresh twist on classic egg dyeing — and they couldn't be easier to make.
Begin by filling a glass a third of the way with distilled vinegar and egg dye. Place your egg into the vinegar and let sit for 5 minutes. Then add water to the mix, another third of the way up the glass. After 5 minutes, repeat the process, adding water until the egg is completely submerged. Leave for 3 minutes and remove from dye, allowing to dry completely.
Whether you draw on them or dye them, both of these twists on the traditional Easter egg are sure to elevate your decorating days... and get you past the cardboard egg dye box.
Love this? Find more crafts and DIY projects!