Posted: May 12, 2014 8:00 AM
How big is the to-be-framed stack of your kids' art at your house? No need to answer that. We know how it goes. Check out the newest app that has busy moms in mind. With Mantle Art, getting those priceless kid creations on the wall is easy and affordable.
Photo credit: Vanessa Morosini/ iStock/360/ Getty Images
Meet Mantle Art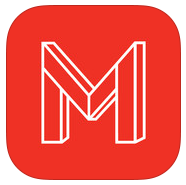 No matter how old your child is, from preschoolers all of the way through high schoolers, they seem to come home with dozens of pieces of art each school year. While many of them are of the "can I sneak this into the recycling" kind, there are also usually a few gems that you just can't let go of. But, then what? Do you leave them on the fridge until they finally fall apart? Do you stick them in a memory box, never to be seen again?
Check out Mantle Art, a new app that quickly turns those precious, can't-be-thrown-away art pieces from your kids into framed art that you can hang on the wall... and practically in an instant.
How it works
Start by adding the free app to your iPhone or iPad. Once you're up and running, the process is quick, less than five minutes. You simply use the app to take a photo of your child's artwork, just like you use the camera on your phone, lining it up in the sized guidelines that pop up on your phone.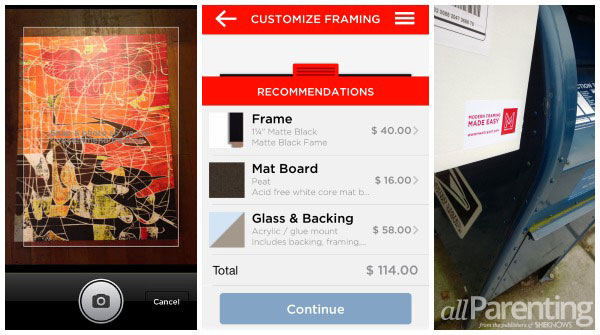 Once you have a clear photo of it, with the correct dimensions (don't worry, it helps you. no ruler necessary.), you can pick from their selection of frames, mats, glass and backings. Click submit and you're halfway done.
In a few days, a prepaid cardboard tube or flat package will arrive for you to send the art to Mantle Art, where they frame it for you, then send it back, ready to hang.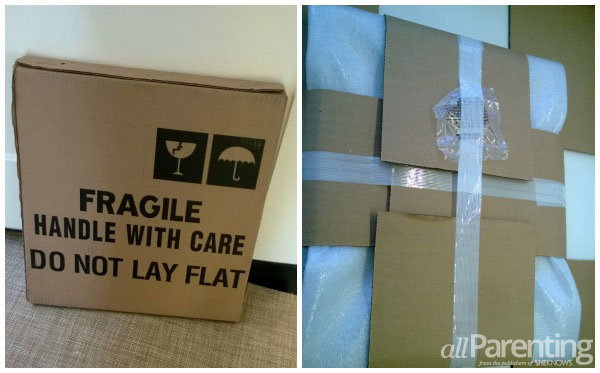 Really, it couldn't be any easier and it's certainly easier than a tortured trip to the framing aisle of your favorite store, where you can never seem to remember what size frame you actually need... if you can find a frame that doesn't have cracked glass or a split piece of wood in the first place.
The need-to-know details
Y

ou can pick a tube or a flat parcel to ship your child's artwork back to Mantle Art in, depending on what sort of piece it is
Mantle Art is also fantastic for finally getting all of those professional family photos you had taken framed and the process works the same
You can choose to use a mat or go mat-free with your piece
Let's talk money
The variety of frames and mats is somewhat more limited than you'll find at a framing store, but it's also more reasonably priced, in many cases, for quality framing. For a 10 x 10-inch piece of artwork, framing, including matting, starts at approximately $70. Prices will be higher and lower, based on different sizes and frame and glass choices used. While this is obviously more expensive than grabbing a $20 frame on your next trip to Ikea, they quality is tenfold and the preservation of your kids' pieces of art is priceless.
More on apps
Awesome chore apps for kids
Best weight-loss apps
Apps to restrict teen cell phone use