Posted: May 26, 2014 8:00 AM
Cloth baby wipes are an easy way to do something healthy for your baby while reducing your impact on the environment. Learn how to save money and go green by creating your own cloth baby wipes, along with a cloth wipe solution.
Whether you are looking to add cloth wipes to your cloth diapering routine or just looking for an alternative to conventional baby wipes, DIY cloth wipes are an excellent option. With some cute fabric and a sewing machine you can make your own wipes quickly and easily and for a fraction of the price you would spend on store-bought wipes.
DIY cloth baby wipes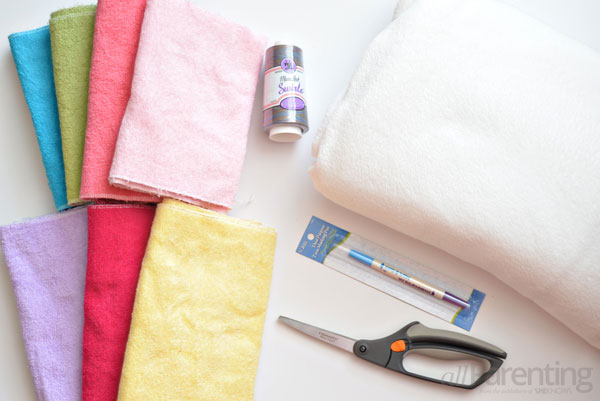 Supplies:
1-1/2 yards absorbent fabric (like terry or flannel)
1-1/2 yards soft fabric (like fleece or minky)
Thread
Scissors
Card stock
Fabric marking pen
Ball point pen
Directions: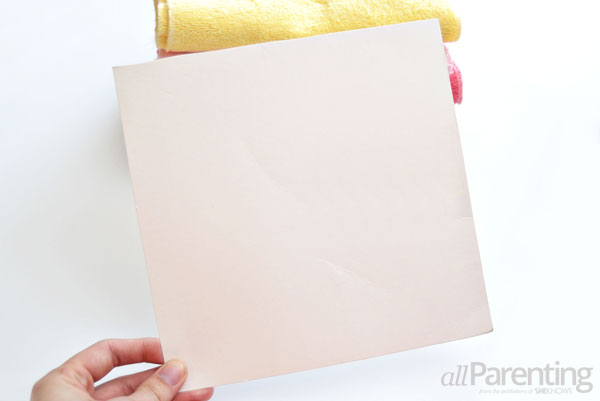 Cut a square from the card stock to use as a template to cut out the wipes. I think 8 inches is a nice size (and will fit in most standard wipes warmers), but you can make your wipes any size depending on your preferences.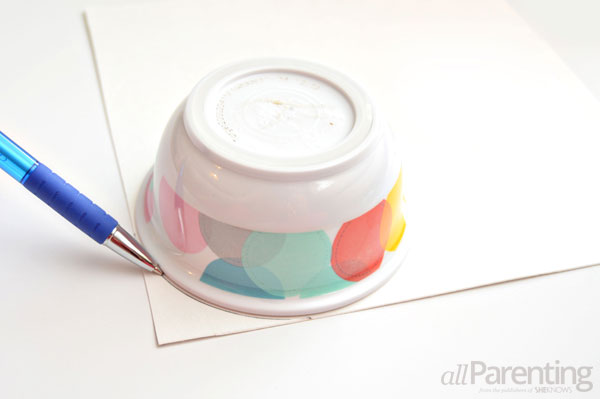 Trace around the curved edge of a cup or a bowl to round out the edges of your template.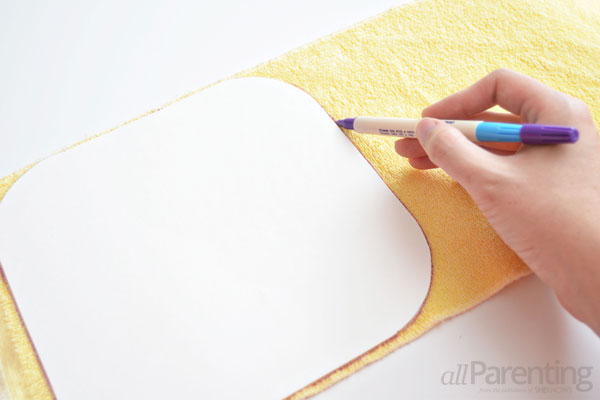 Pre-wash all of your fabrics in hot water, then use the template and fabric marking pen to trace the shape of the wipes on the fabric.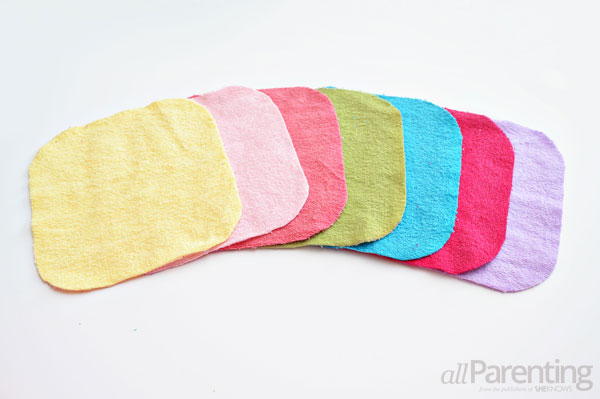 Cut out all of the wipes. You will need 1 piece of absorbent fabric and 1 piece of soft fabric per wipe.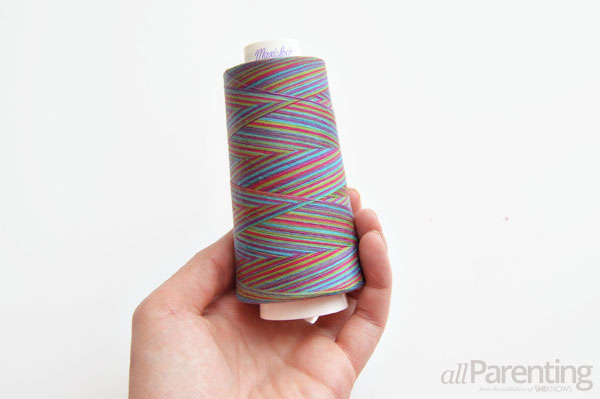 Load your sewing machine with thread. I opted for a multicolor rainbow thread to add some extra fun color to the wipes.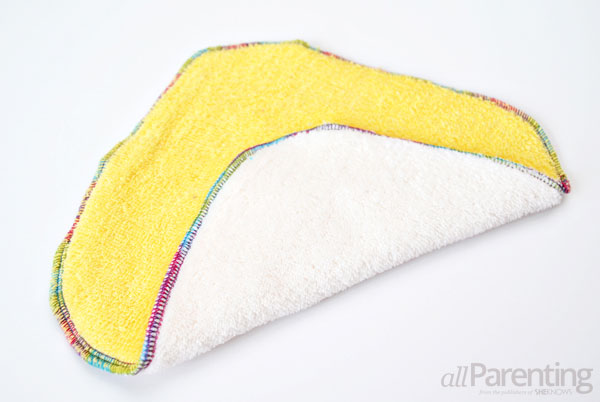 Place a piece of absorbent fabric on top of a piece of soft fabric with right sides facing out, then sew them together around the edges. I used a serger to sew mine together, but if you don't have a serger you can easily use a zig-zag stitch or another decorative stitch on a regular sewing machine — just be sure to sew as close to the edge of the fabric as possible.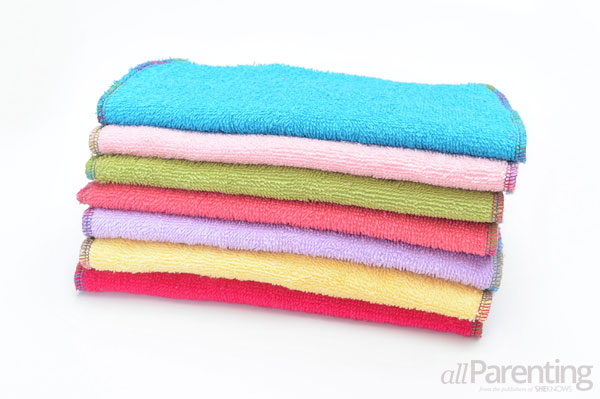 Keep sewing fabric pieces together until you have made all of the cloth wipes.
Homemade cloth wipe solution
Now that you have made cloth wipes, there's no need to buy pre-made cloth wipe solution from the store. Whip together this easy recipe to make your own!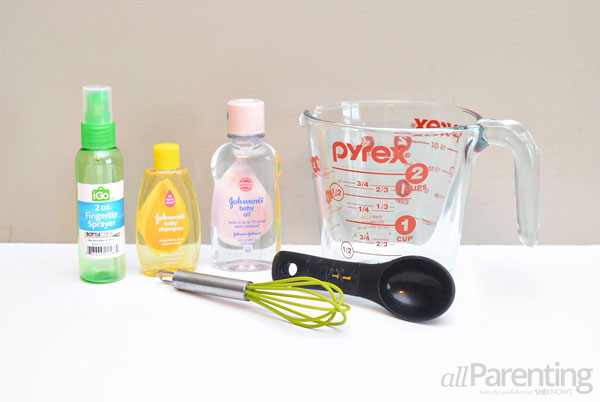 Supplies:
Measuring cup
Measuring spoon
Water
Baby oil
Baby shampoo
Whisk or spoon
Directions: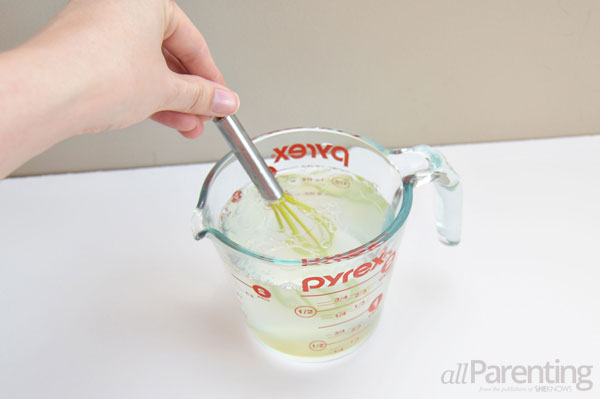 Fill the measuring cup with 2 cups of warm water. Mix in 2 tablespoons of baby shampoo and 1 tablespoon of baby oil.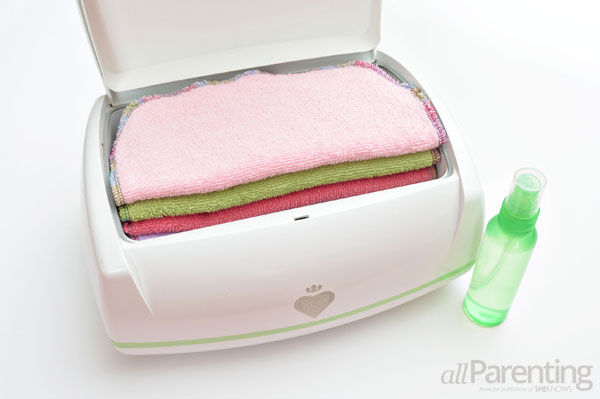 To use the wipes solution, you can either soak a cloth wipe directly in the solution and load them into a wipes warmer, or you can transfer the mixture to a spray bottle and spray the wipe at each diaper change.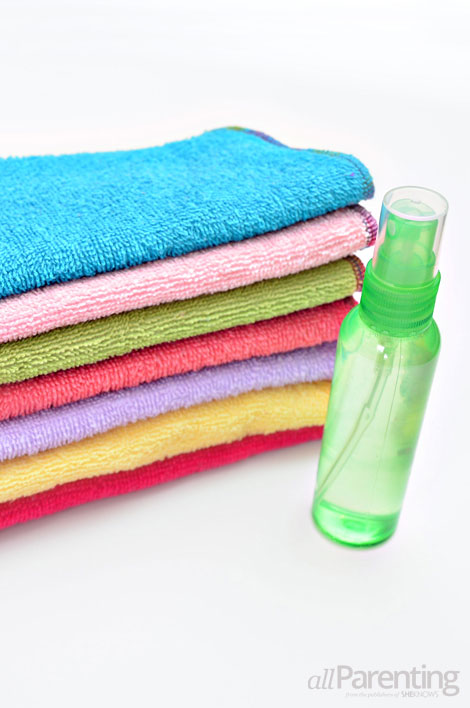 Love this? Find more crafts and DIY projects!