Posted: Jun 05, 2014 6:00 AM
Mason jars are ubiquitous with canning, but with a little creativity and some simple puff paint, you can upgrade these trusty stand-bys into absolutely stunning lanterns perfect for summer evenings.
With summer around the corner you'll be spending much more time outside. Why not light up the night with these beautiful DIY Mason jar lanterns. With step-by-step instructions, you can take ordinary canning jars to extraordinary.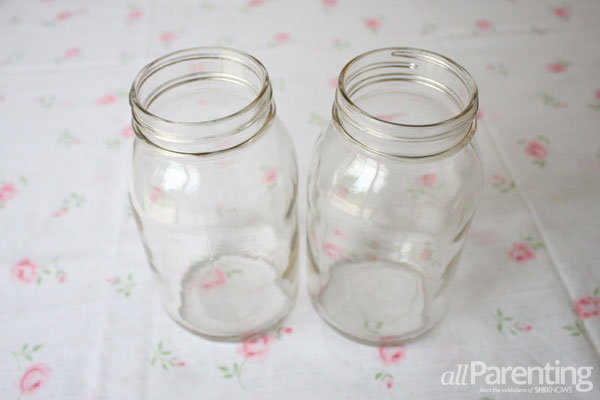 What you'll need:
Mason jars
Liquid food coloring
White glue
Floral wire
Gold puff paint
What you'll do: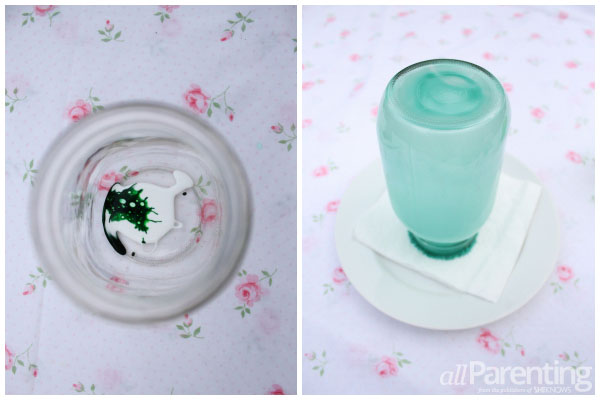 Start with dyeing your jars to a color of your choice. This is incredibly simple. Mix 1 tablespoon white glue with several drops of the food coloring in your desired color and 1 tablespoon of water. Mix together thoroughly (you can do this directly inside of the jar) and swirl the paint to cover the inside of the container. Turn the container upside down to take out the excess liquid and then turn upright.
With your jars coated, place into an over to bake at 400 degrees F for 30 minutes. This will set your color. Please note that the paint can chip off and that these should not be used for food items. Decorative only, folks.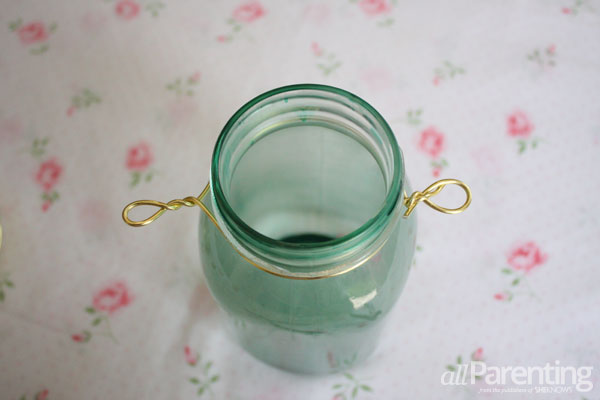 Next, bend your wire around the jar, securing 2 small loops, directly opposite from each other, and finishing by twisting the free ends of the wire together. This will secure the wire to the jar.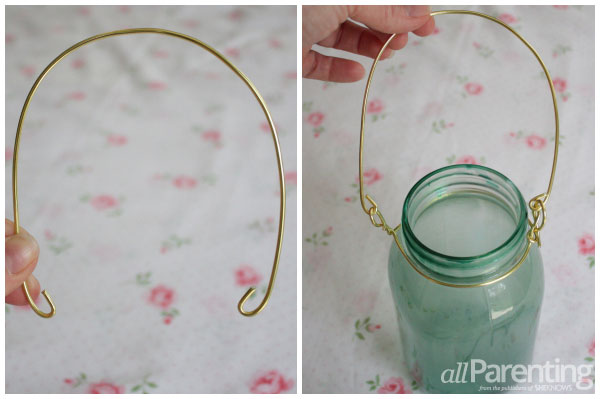 Then take a piece of wire and gently bend it to form a handle, securing the ends of the wire through each loop and finishing by twisting them firmly together.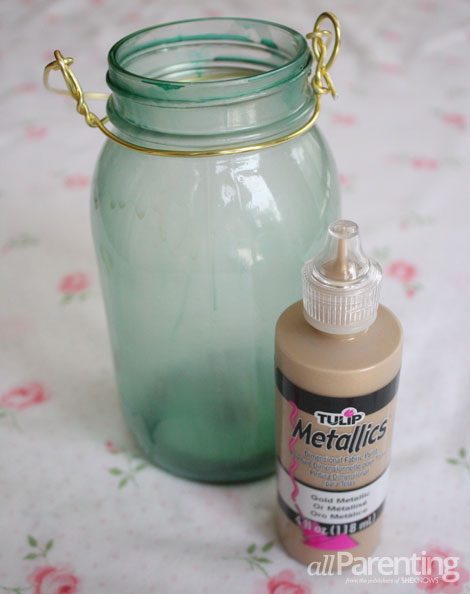 Now comes the fun part; adding the details. Using your gold puff paint, you can either free-hand a design onto the glass, or for those with less painting prowess, you can place a pattern inside the jar and trace over it on the outside of the jar.
Make sure to allow them to dry completely.
A colorful and beautiful addition to any summer table.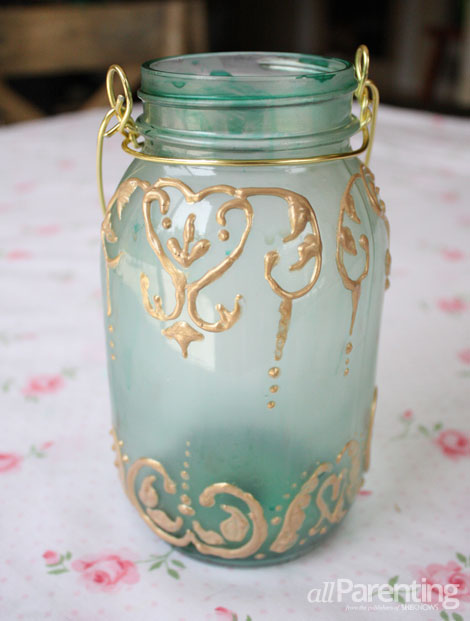 Love this? Find more crafts and DIY projects!