Posted: Jun 16, 2014 10:00 AM
Paper butterflies are displayed in a stunning way, elevating simple paper punches into works of art.
Making these adorable paper butterfly specimens requires just a few items but the end result makes quite an impact.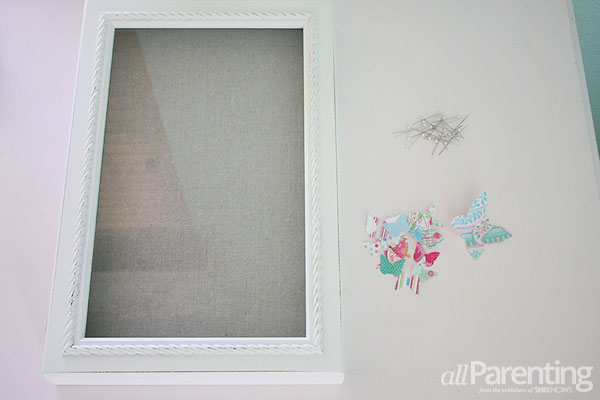 What You'll Need:
Paper butterfly punches
Specimen pins
Shadow box with cork backing
What You'll Do:
Begin by placing a pin through each butterfly one at a time and then push the butterfly into the cork backing. Create a single irregular arch from top to bottom. Make sure to slightly stagger them so as to create a more organic look.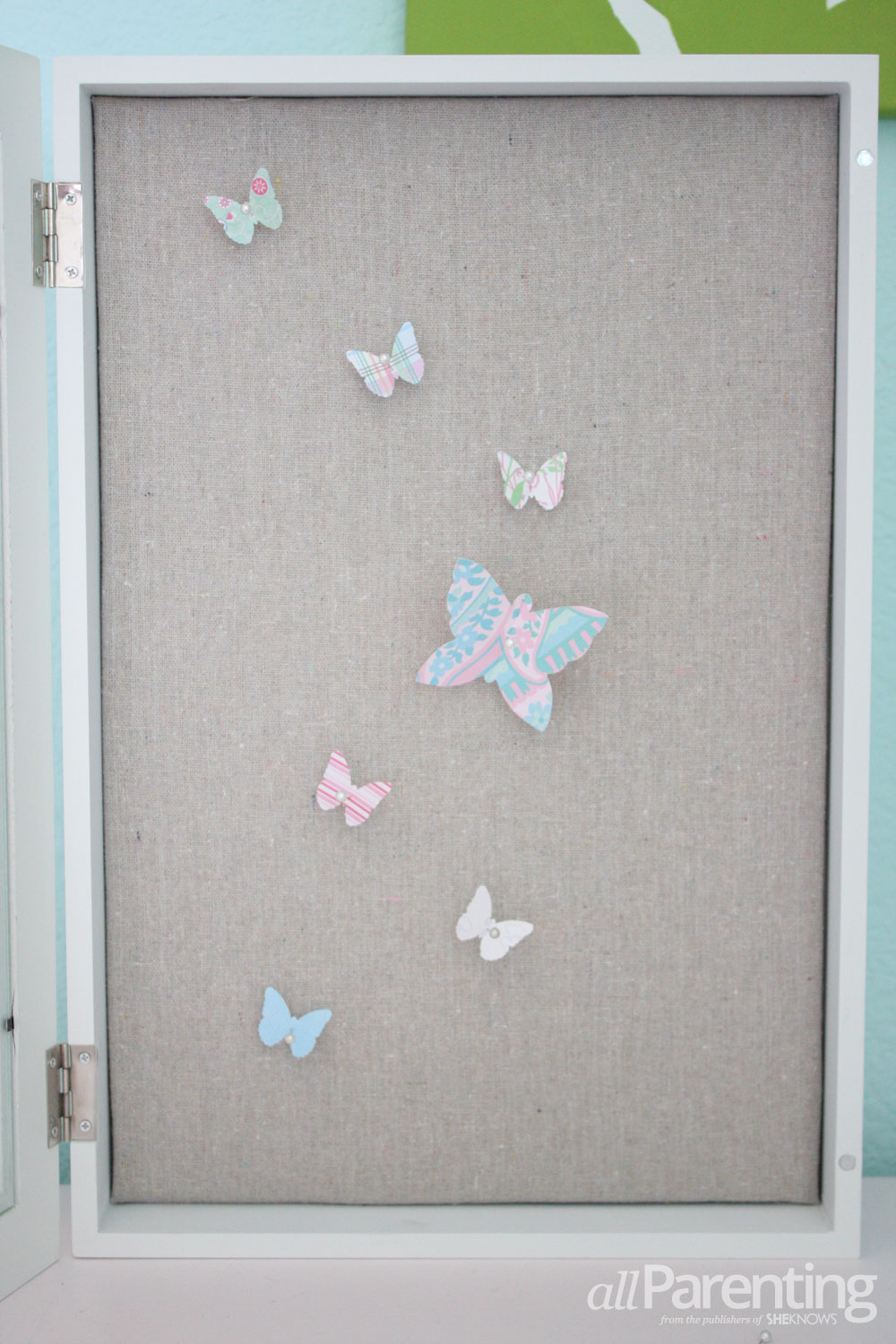 Continue with placing them out from the first row until all butterflies have been pinned.
Hang and enjoy your hard work. OK, maybe it wasn't that hard after all.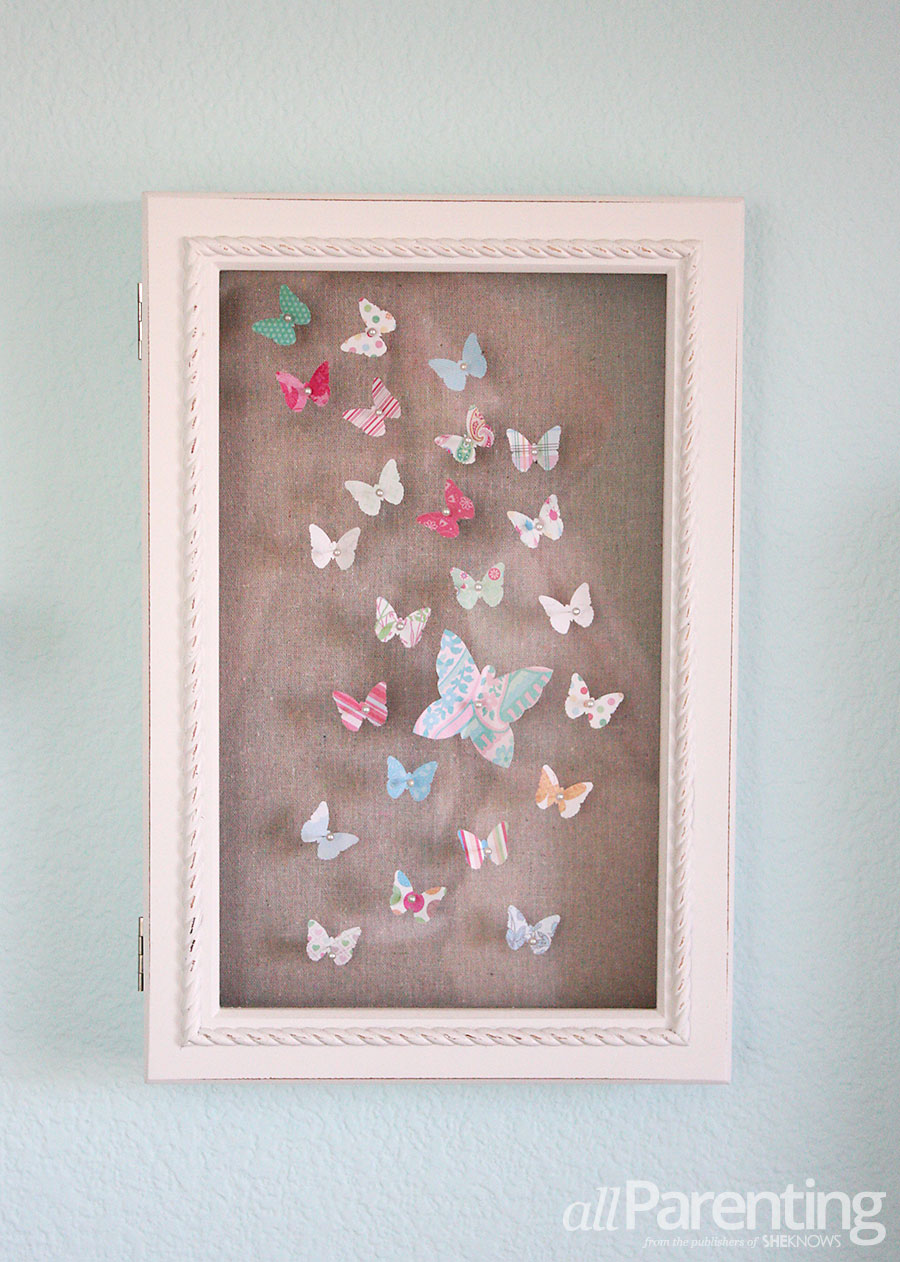 Love this? Find more crafts and DIY projects!