Posted: Jul 15, 2014 9:00 AM
Chill out all summer long in the privacy of your own outdoor sanctuary with these tips and must-have outdoor decor.
Photo credit: Hero Images/ Hero Images/ Getty Images
Bring the indoors out
Whether we're bouncing on the trampoline, playing soccer in the grass, splashing in the pool or dining al fresco, my family and I love spending time outdoors in the summer evenings. So it's important that we have a space for eating (and chilling with a cold cocktail — for the hubs and I only, of course) that's comfortable, functional and, oh yea, pretty.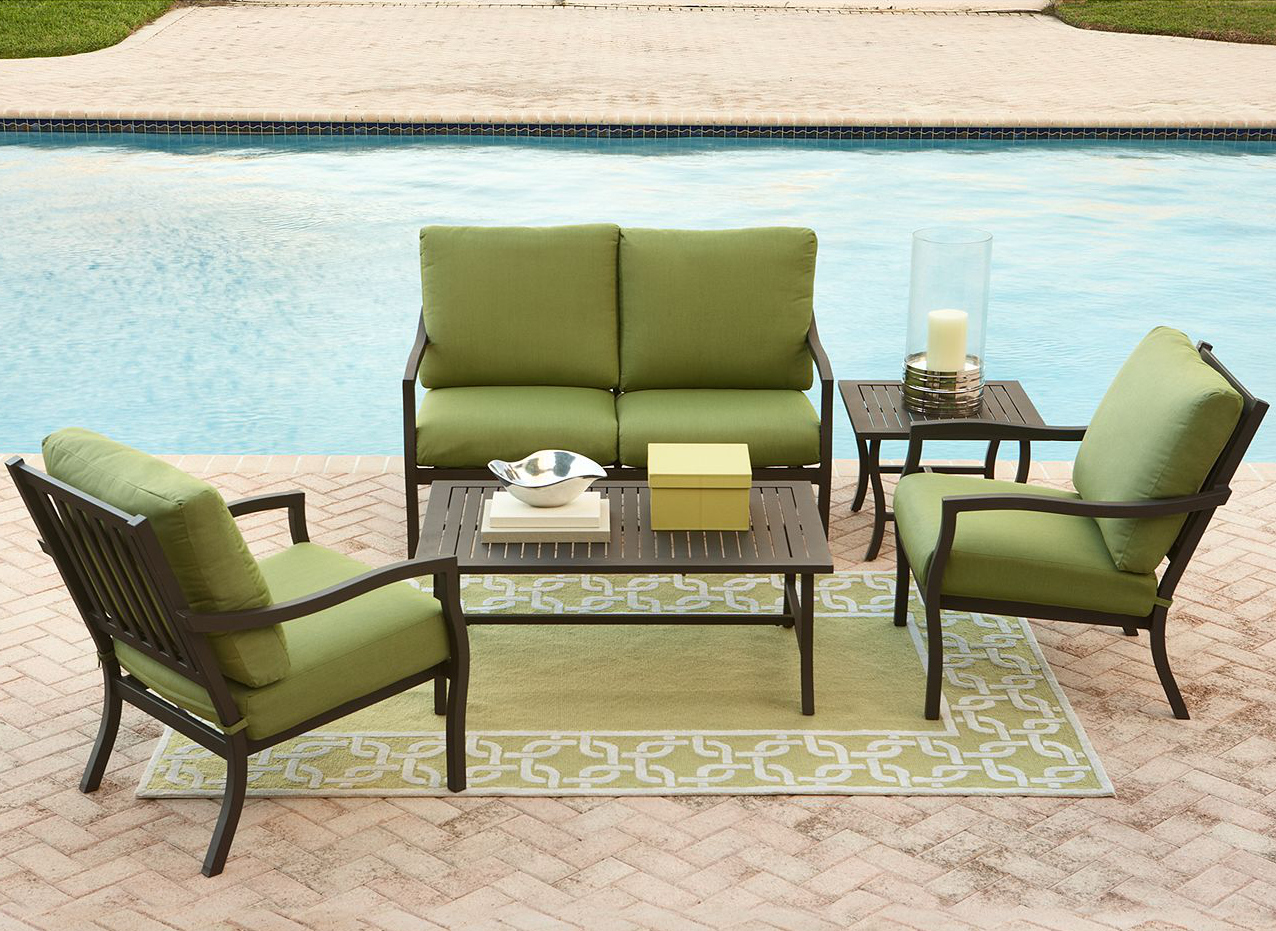 We recently updated our patio furniture to include large, thick cushions and decorative throw pillows that surround a low table, which makes an ideal dining table for the kids. We also added an outdoor rug that stretches across the entire seating set that really completes the look of an indoor seating area... outside. When shopping for a patio set, be sure the cushions are made from an outdoor-friendly fabric such as Sunbrella that is specifically designed to withstand the outdoor elements. This four-piece Madison set from Macy's, $1,340, makes me smile because of the brightly colored cushions and accent rug (sold separately).
Let it glow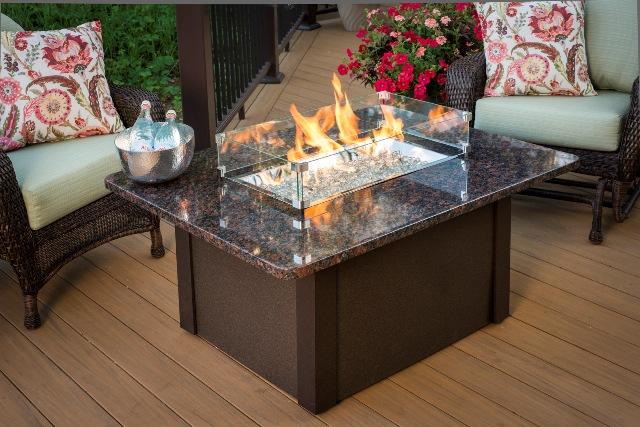 Though we certainly don't need a fire to keep us warm through the Arizona summer, one of my favorite parts of our outdoor oasis is our fire pit. In cooler months, we stay up long past dark, cuddling around the fire and roasting marshmallows with the kids. Though we have a portable one, I tend to drool over built-in fire pits or those ones with the cool colorful fire gems. I've been eying this Grandstone one with a granite table top and rectangular fire pit, $2,250, at BBQ Islands, for some time.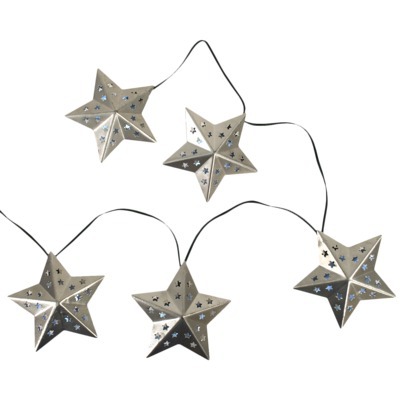 Aside from lighting up the night with a fire, fun lighting is a must for any outdoor oasis. I just love simple white twinkling lights, but there are endless options when it comes to fun and funky outdoor string lights. Instead of lining them around your outdoor overhang like traditional Christmas lights, consider running them back and forth under the overhang for a more timeless look that works all year long. I can't get enough of these solar metal star lights at Target, $25 for a five-foot string with 20 stars.
Stock the bar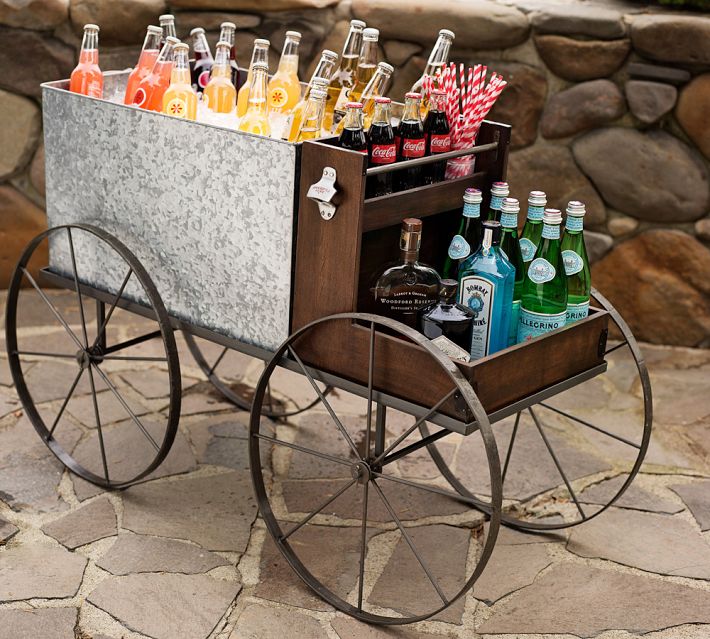 Whether you're just having a few friends over or hosting a lavish soiree, no outdoor get-together is complete without some cold beverages. Sure, you could simply stock a cooler or opt for a tiki-style bar — but I think this galvanized metal caravan bar cart, $350, from Pottery Barn, is a much more sophisticated and a unique statement piece, even when empty.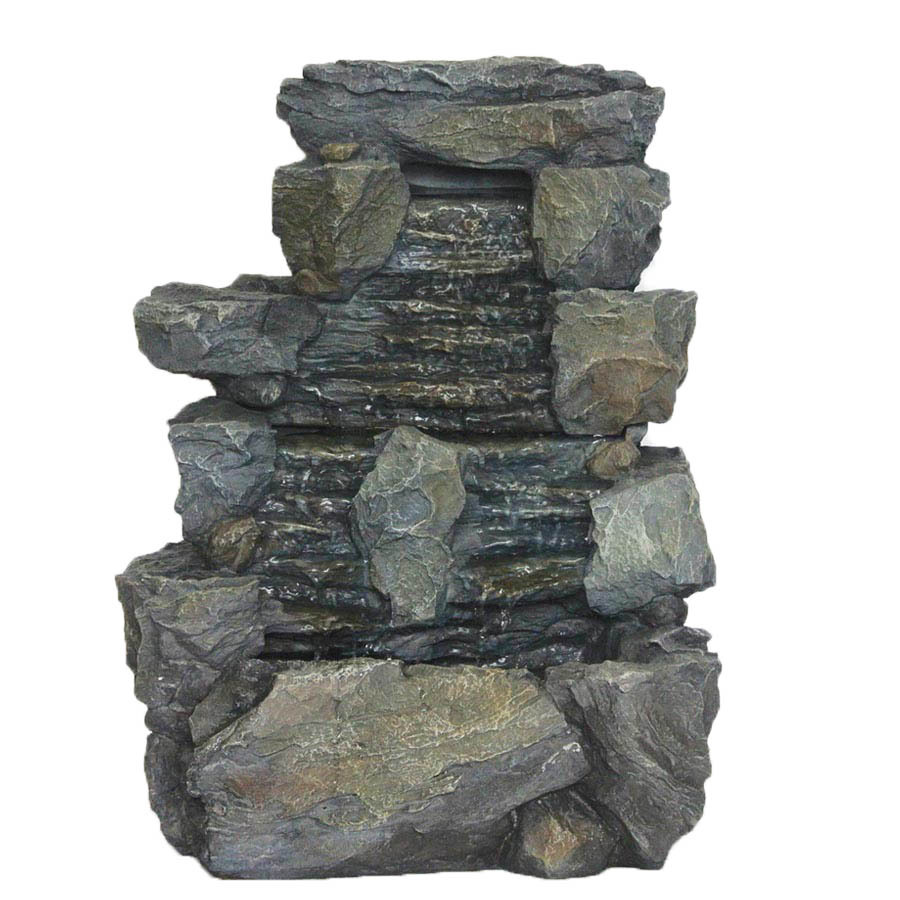 Summon tranquility
For me, hanging outside with my family is about decompressing at the end of the day. Sometimes a little Dwight Yoakam on Pandora is enough to help me unwind. However, there is nothing as calming as the sound of flowing water. An outdoor fountain certainly adds to the tranquility of your outdoor oasis. I like this simple one from Lowe's for $99, which can complement any decor or be discreetly tucked into a garden.
Surround yourself with flowers and foliage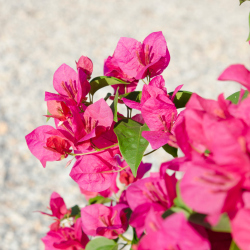 Speaking of gardens, the final piece for creating a perfect outdoor sanctuary is plants and flowers. Though we have a desert landscape that can survive the brutal summer heat, we also have multiple palm trees, bougainvilleas, oleanders and several various colors of lantana planted around the yard for pops of color against the neutral gravel background. Talk with an expert at your local nursery for summer plants and flowers that are ideal for your location's summer weather.
Photo credit: Supeecha/ iStock/360/ Getty Images
Now that you've got the tools for your own personal outdoor oasis, make time (schedule it in if you have to!) to sit back and take it all in. Spending a little time unwinding outside has done wonders for my sanity and it can serve as a place of serenity for you too.
More decorating ideas
Get the look: Put a little Nashville into your home
Clean up the clutter with dual purpose furnishings
Shabby chic decor Etsy roundup