Posted: Sep 02, 2014 8:00 AM
Those tangled piles of necklaces, bracelets and earrings are a thing of the past with this pretty storage set DIY.
If your jewelry box has become a jumbled mess, wherein you can never find what you're looking for, you'll love this personalized jewelry storage set DIY. With rows and rows of scrapbook paper available at your local craft store, you'll have no trouble coordinating these with your current decor to make a final product that ties your room together.
Supplies:
Wood boxes (I found mine in the housewares department at Marshalls. I used a silverware tray and some random additional boxes.)
Scrapbook paper in as many coordinating prints as you'd like
Acrylic paint in the color of your choice
Mod Podge — Outdoor formula
Foam brushes
Utility knife
Cutting board
Ruler
Optional: Fine grit sandpaper
Directions: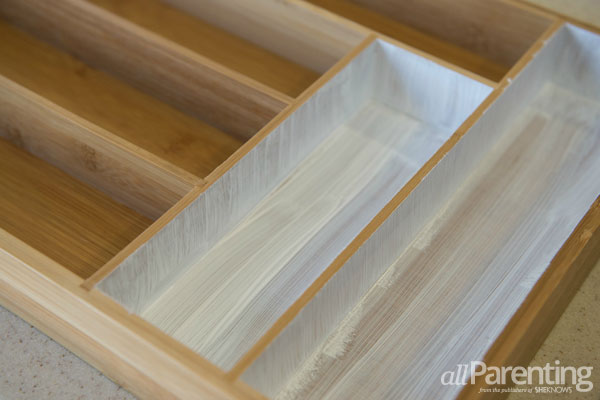 Protect your work surface.
If your boxes have any type of finish or sheen on them, lightly sand them with the fine grit sandpaper.
Apply a coat of acrylic paint and allow to dry.
Repeat applying acrylic paint until you have full coverage. (I used inexpensive white paint and as a result, had to do 3 coats. I'd buy the pricier paint next time.)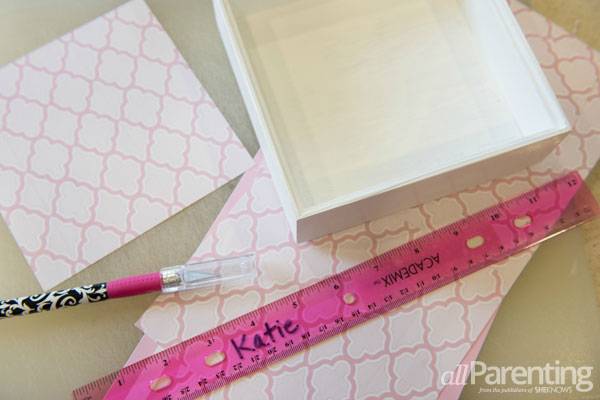 Using your utility knife and ruler on your cutting board, cut your scrapbook paper to fit the bottom of each compartment.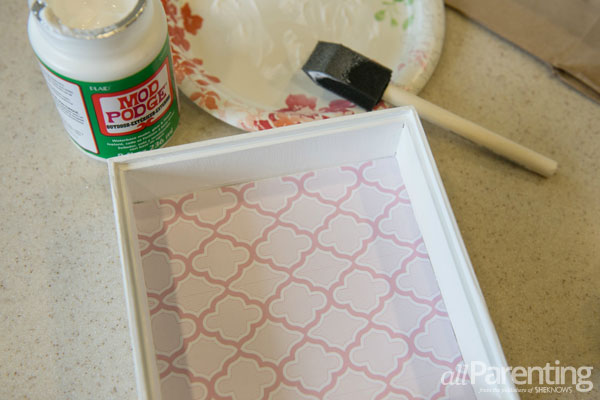 Apply a thin coat of Mod Podge to the bottom of 1 compartment of your tray.
Carefully place the measured scrapbook paper atop the Mod Podge and smooth out any air bubbles. (I used the end of my ruler for this.)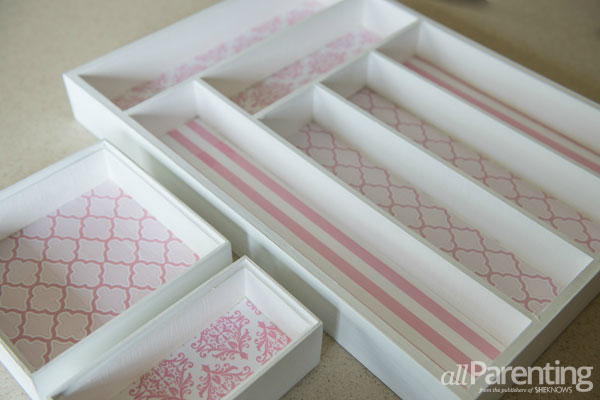 Repeat until you've filled all compartments with the scrapbook paper.
Allow to dry completely.
Apply a thin coat of Mod Podge over the entire surface of your tray.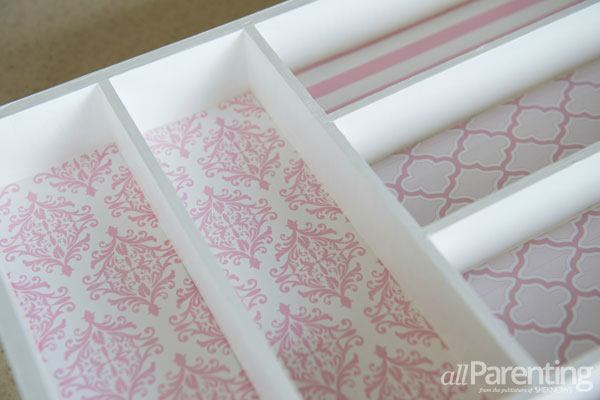 Allow to dry and apply at least 1 more coat, allowing to fully dry between coats. (Don't rush these steps or you'll wind up with a sticky mess.) Taking the time to apply ample coats of the Mod Podge makes it super durable and washable. It will also help to resist humidity should you use your trays in your bathroom.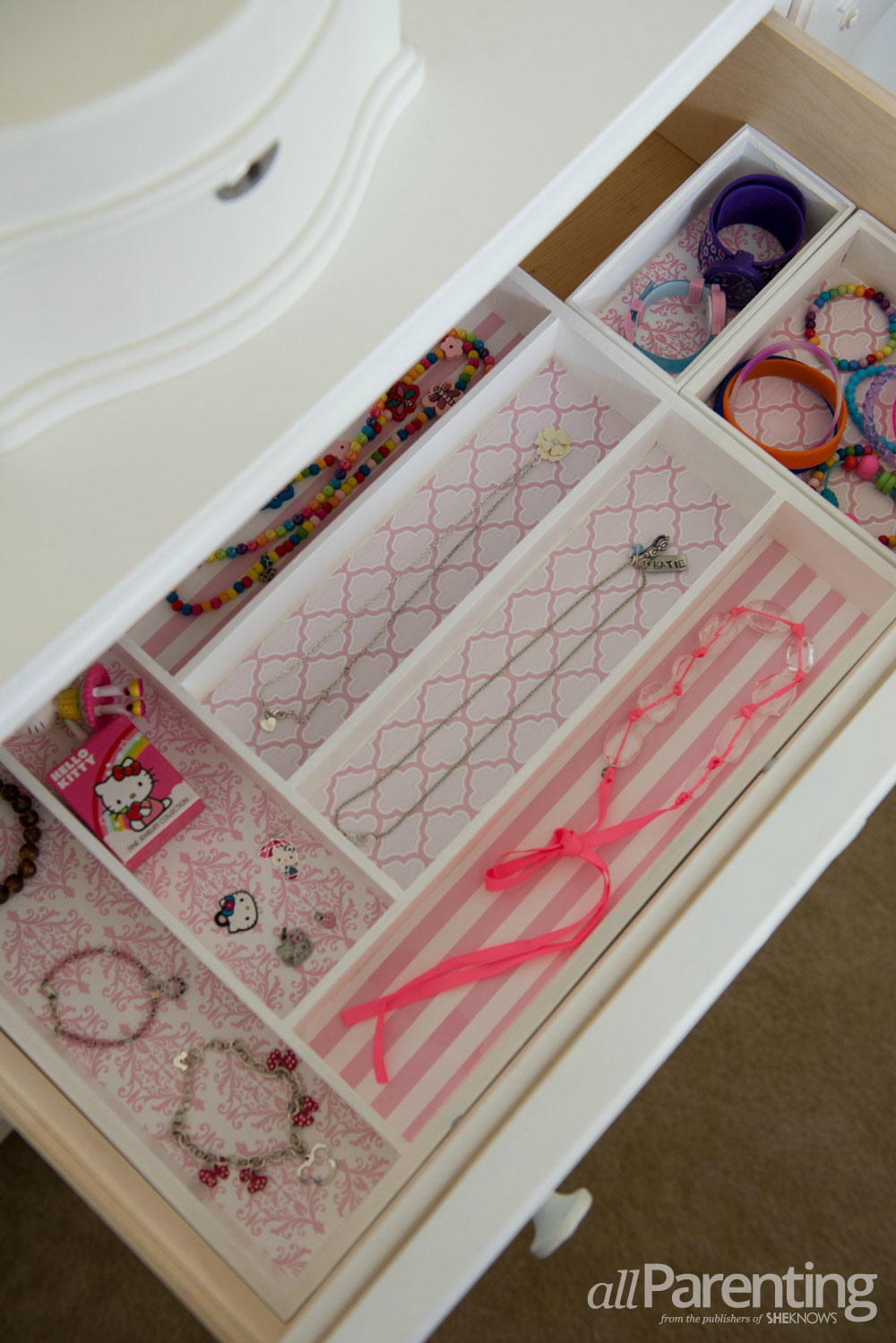 Love this? Find more crafts and DIY projects!