Posted: Sep 04, 2014 5:00 AM
School supply sales are some of the most exciting parts of the back-to-school season. Stock up on home office must-haves during back-to-school shopping this year.
Photo credit: Datacraft Co Ltd/Getty Images
The realities of a home office
Pinterest is rife with photos of immaculate home offices, aesthetically crafted by design-minded work-at-home moms. The reality is different for many moms who work at home. Home offices are kitchen nooks and corners of dining room tables, outdoor tables in the summer and shared family offices overflowing with homework papers and last year's tax receipts. Pens are gleaned from other areas of the house, and notes are jotted on a notebook festooned with Dora the Explorer. This fall, take advantage of back-to-school sales to stock your office with new, functional supplies.
Add appropriate lighting
Bright computer screens and backlit keyboards fool some people into thinking they don't need adequate light in a home office. Even if your office has fabulous natural light during the day, many people who work from home spend at least some of their nighttime hours in front of their desks. Take advantage of dorm room sales to find a small light that can slide easily into your home office decor.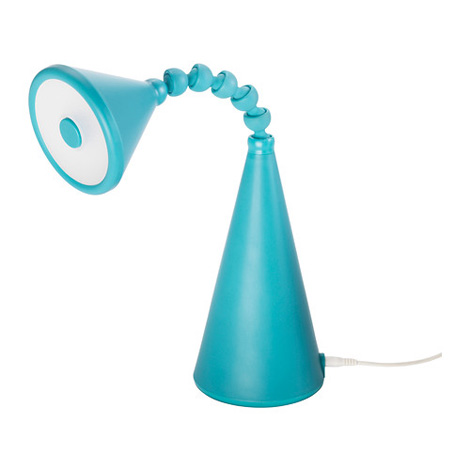 The Fryebo LED table lamp is a welcome addition to any desk. Available in three colors, you can choose to add a bit of color with red and turquoise or to let the white lamp blend into the decor already in place. The adjustable lamp can be charged and operates wirelessly, which is invaluable for moms who need to shift their "office" location on occasion (IKEA, $25).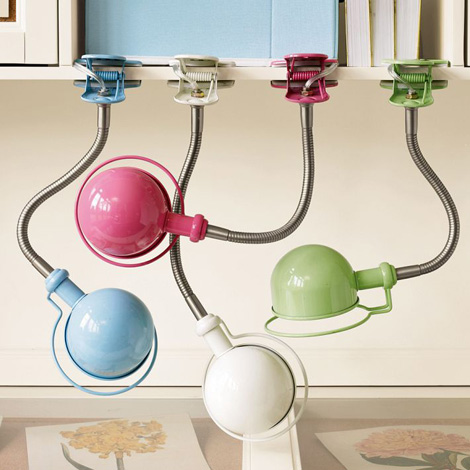 If you're running out of desk space, consider a clip light to save your work surface for things that really matter — like your coffee cup. The Hi-Light Clip Light is designed to clip to a shelf above your work area. The pads are cushioned to protect your shelf's surface, and the lamp comes in six colors, from the neutral Brushed Nickel to the fun Pink Magenta (PBteen.com, $39).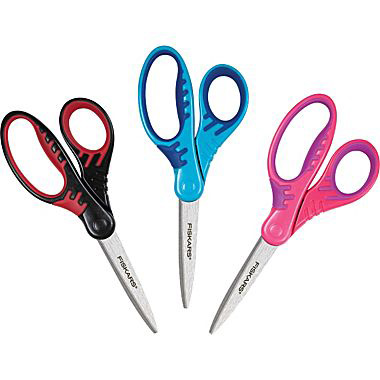 Keep track of the odds and ends
Home office supplies are likely to be everywhere but your home office when you really need them. Stocking up your office during school supply sales means you can get some bargains on odds and ends that never seem to stay in your desk. Fiskars Softgrip Scissors will cut almost anything in your office, but they won't be a danger to school-aged kids who wander away with them (Target, $4).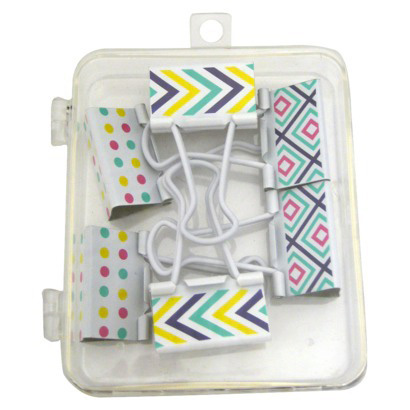 Binder clips are a home office must-have, since they're large enough to keep together any collection of papers and folders (Target, $3).
Don't lose your great ideas
Frantically looking for a working pen during a conference call isn't the best way to stay engaged in the conversation. Invest in writing supplies just for your office and your brilliant ideas are more likely to be recorded. Shop the school supply aisle but find materials in your favorite colors instead of simply using the last few pages of an abandoned princess notebook.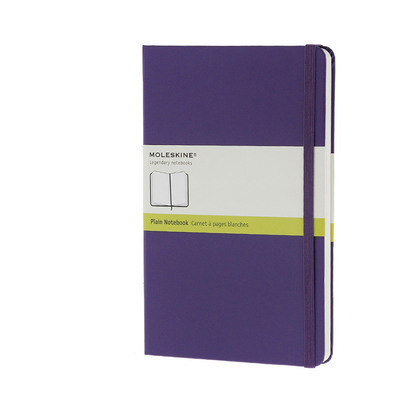 Moleskine notebooks are a writing classic for a reason. The sturdy binding makes sure your pages stay intact unless you want to remove them. The high-quality paper makes for smooth writing without bleed-through, and the elastic strap lets you throw receipts and other small pieces of paper in the book without them tumbling out when you move the notebook. In a rainbow of colors — like Plain Violet — and a variety of sizes, you'll be sure to find one you love (Target, $15).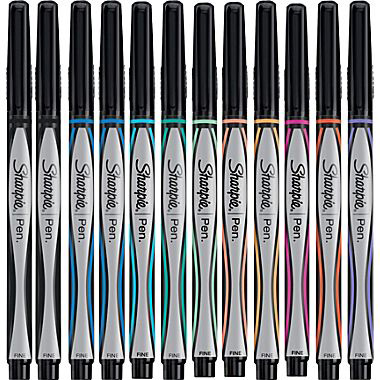 Sharpie Pens offer all of the advantages of classic Sharpie Markers without the bleed-through ink. The pens are fine-tipped, write smoothly and provide consistent, long-lasting color. Pick up the Assorted Dozen, and you'll be able to stash a couple of your favorite colors in your office and your various purses (Staples, $24).
Keep track of everyone's schedules
If you haven't yet found your favorite paper planner, try a calendar that follows the school year. Schools generally publish their calendar for the year in August or September, so having a planner that spans from summer to summer will help keep busy families organized. You won't have to worry about missing spring vacation dates or transferring the night of the science fair into a traditional planner with a January start date. Try the Ewelina Academic Appointment Book for a simple planner with lots of space for various family members (Dayrunner.com, $22).
More about your home office
Home office makeover
Organize your office in style
Pros and cons of self-employment