Posted: Aug 02, 2012 11:00 AM
According to the Pew Research Center, just over one out of every eight Americans between the ages of 40 and 60 years old is both raising children and caring for an aging parent. Also known as the sandwich generation, this double-caregiver role can be laden with stress and guilt -- but it doesn't mean you have to lose yourself in the process. From knowing where to turn to protecting your finances, discover four tips on how to survive the challenges of the sandwich generation.
Seek resources
Caring for aging parents may be easier when you hire help. "While they might be able to tap into babysitters, nannies and daycare centers to help them, the sandwich generation... rarely knows the first thing about the resources available to help care for their parents -- especially if their parents live in another city," explains Melissa Marchwick, YearsAhead.com's general manager. "YearsAhead.com not only educates family members on the care options available, but connects them with more than 32,000 high-quality, in-home and facility-based care providers across the nation that best match their loved one's care needs and provide some much needed respite."
Find balance
Juggling your roles of both parent and caregiver can bring on not only stress, but also feelings of guilt and resentment about not having time to accomplish your to-do list. Develop a schedule and work in time to care for yourself and your marriage in addition to caring for your children and aging parents.
Ask for help
Avoid carrying the weight on your shoulders alone by picking up the phone and tapping into resources available to you. Contact your local agency on aging, a social worker, your aging parent's physician or even your church. No one is expecting you to be a super hero, and you may be surprised to find how many people are eager to lend a hand.
Protect your finances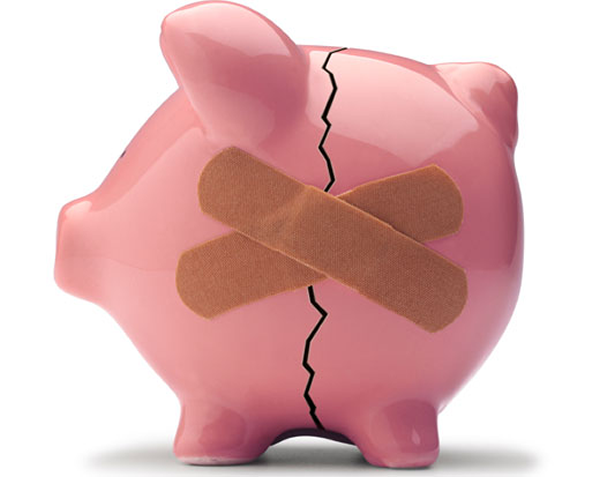 Feeling the squeeze of the sandwich generation is not only emotional, but can put a strain on your finances as well. While both senior care and your children's college expenses can drain your assets, be sure to consider your own future and save for your retirement as well.
Although the challenges of the sandwich generation can be draining, knowing where to go for help can help you reduce the stress of caring for aging parents and your children at the same time. The key is to try to avoid getting lost in your role as a caregiver and utilize the support around you so life doesn't pass you by.
More about your life
Stylish must-haves to organize your life
Blame it on the hormones
Give meditation a try