Posted: Apr 13, 2012 8:00 AM
Traveling can zap the life out of your hair, your skin and your energy. Whether you are traveling for business or pleasure this summer, be sure to pack these essentials.
Vitamins
Pack a few packets of Emergen-C vitamin drink mix. Their original formula features 24 nutrients including 1,000 mg of vitamin C to boost your immune system, seven B vitamins to enhance energy naturally, electrolytes to refuel and much more. You can get free samples from their website to try it out.
Sunscreen
Spray sunscreen is a must. We love the Australian Gold Clear Continuous Spray SPF 30. It provides a quick and easy application while ensuring even coverage. The signature scent and broad spectrum protection let you spray and enjoy a day out in the sun!
Multipurpose products
Keep your packing to a minimum by choosing products that can do double-duty. Bring along Benefit Cosmetics Benetint for waterproof color on your lips and cheeks. Leave the jewelry roll and hair pins at home. With Goody DoubleWear 2 in 1 Ponytailer Bracelets, you can conveniently pack a hair accessory and jewelry in one. The modern, sophisticated designs look beautiful both in the hair and on the wrist. You can find these $6 ponytailers at Walgreens, Target and other drugstores across the country.
Makeup remover
After long flights, makeup often runs and creases under eyes. With Aubrey Herbessence Makeup Remover (available at Whole Foods and natural food retailers for about $8), you can make sure you're looking fresh-faced on the tarmac. It conditions and hydrates skin with eight herbal oils, natural vitamins and amino acids. The makeup remover comes in a small bottle, so you can throw it in your purse for easy access.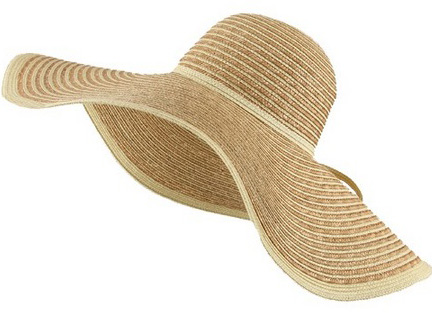 Packable sun hat
Protect your face from the sun's harmful rays and cover up a bad hair day with a packable sun hat. Look for a hat that can be folded, rolled or stuffed in your beach bag, but still retain its shape. We love the Eric Javits Squishee Hat. This fedora doesn't
come cheap ($240 at Neiman Marcus) but
it looks like a million bucks.
More about your life
Income tax tips for parents
Hobbies for stay-at-home moms
5 Financial tips for single parents