Posted: Nov 25, 2012 8:00 PM
We know the importance of reading to our children every day, but when was the last time you took time to read for yourself? If you've gotten out of the habit, these six books don't require a big time commitment and will help you get back on track.
Can you close your eyes and recite Goodnight Moon? Can you even remember the last time you read a book that was just for you? Yes, reading to your kids is important, but it's important that you invest in yourself too. Here are a handful of great books that will help you remember just how wonderful it feels to read something with real pages.
If you love memoirs...
Don't miss Let's Pretend This Never Happened by the immensely-talented Jenny Lawson. We promise that you'll laugh until you cry.
If you want a great piece of non-fiction that will make you laugh...
Don't miss Bossypants by Tina Fey. You will laugh until you cry, nod along with Fey's stories and carry many passages away with you long after you finish the book.
If you used to enjoy literary fiction...
Try Olive Kitteridge, a novel comprised of 13 interlinked stories by Elizabeth Strout. Though each story comes together with the others to make a whole, each one can also stand on its own.
If, in order to keep your eyes open at night, you're in need of adventure...
Pick up Katherine Neville's thriller, The Eight. We apologize in advance if you stay up all night reading this page turner.
If you love sci-fi/fantasy/young adult stories that pull you into another world...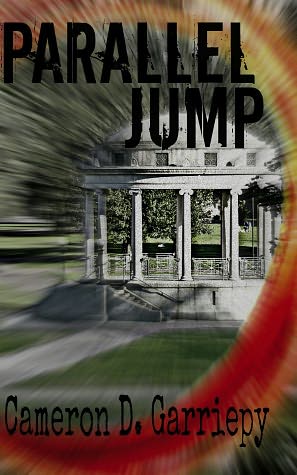 Try Parallel Jump by the incredibly talented, up-and-coming author Cameron Garriepy. We'd be surprised if you didn't find a way to devour all magical 132 pages in one sitting.
If you are drawn to romances...
You won't be disappointed by Momnesia by Lori Verni-Fogarsi, who defines momnesia as "loss of the memory of who you used to be. Caused by pregnancy, play dates and trying to keep the house cleaner than the Joneses."
Since it's such a rare indulgence to curl up in a cozy spot and read a book from cover to cover in one sitting, these books are perfect to read in smaller chunks. Even if it means just getting into bed 15 minutes earlier to sneak in a quick chapter, once you start reading again, it will feel like going home.
Happy reading!
More about your time
3 Ways to perk up your morning coffee time
4 Everyday things to do completely alone
How to steal 10 minutes of me-time every day