Posted: Apr 09, 2012 5:03 PM
Just being with friends and out of the house sounds like a great time to me. Sometimes the best retreat can be on a sofa in a coffee shop with an iced latte and a best friend, or it can even come in the form of strolling kid-free through Target for two hours with that person you've been meaning to catch up with. The most important part -- that you make sure it happens!
When I was younger, an evening out with friends would have lasted all night and probably required a new outfit and concert tickets. It was fun, but pricey, and often involved some regret the next morning. These days, a dinner and a movie or shopping is still a fun way to hang out with your girls.
Carpool
We're grown-ups and have our own cars and all, but sometimes the best things in life happen on the way. Plan to meet up and ride to your destination. Maybe pick a place that gives enough time to chat in the car so that when you get to dinner you can really get down to business with the juicy gossip.
Girls love sushi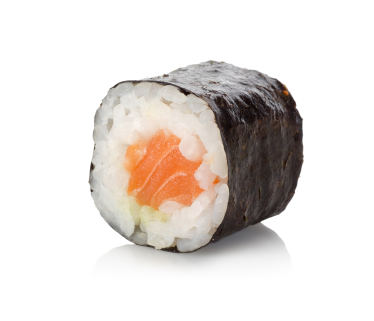 Since we're talking the perfect girls' night out, it must involve sushi. My friends usually choose a restaurant where we don't get to eat very often — and we all love sushi. The menu offers plenty of sharing options, and it's a great way to try new things whether you're a newbie or a sushi pro.
On target
After dinner, see the movie you've all been wanting to see, and be sure to get there in time for the previews. I've had some of the best laughs over the upcoming films with my girlfriends. Of course, the whispering stops once the movie starts! The best way to end the night would totally be walking the aisles of Target before they close. Discuss your thoughts about the movie and just get in some good ol' shopping with your friends. It's so much better than when you're with kids or even alone. And you don't even have to buy anything (but if it's Target, you totally will).
More about friendship
Toxic friendships
Have a girls' night out without guilt
Are online friendships real?