Posted: May 21, 2012 10:00 AM
With warmer weather come summer invitations. Whether you're invited for a pool party, a barbeque or a garden party, these inexpensive hostess gifts won't cost you much, but they will certainly delight your hostess and get your name added to her permanent guest list.
Though the practice of bringing a hostess gift to a party isn't as common as it once was, it is still a thoughtful gesture. The Emily Post website still encourages guests to bring a small gift for their hostess, whether it's wine, flowers, specialty food items or small items for the house.
We've rounded up some of the loveliest hostess gifts we could find, and we're already dreaming of hosting parties this summer. Here are five of our favorites: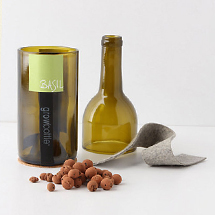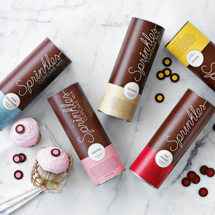 We love these Potting Shed Grow Bottles from Anthropologie. Handcrafted from recycled wine bottles, these grow bottles are a fun way to grow fresh herbs. The only difficult part will be choosing which your hostess will love most — basil, mint, chives, oregano or parsley.
Really, who doesn't love cupcakes? There's no denying that Sprinkles Cupcakes are the cream of the cupcake crop. These Sprinkles Cupcake Mixes from Williams Sonoma are available in dark chocolate, red velvet and vanilla, which we think makes it entirely too difficult to choose just one.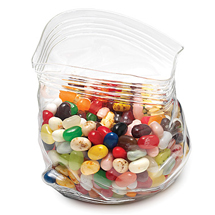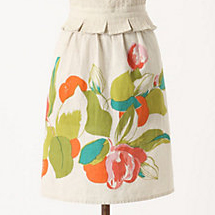 We love this quirky, unique Unzipped Glass Zipper Bag from Uncommon Goods. This is one hostess gift that you can be certain no one else will bring to the party. Count on seeing this fun present on display the next time your hostess throws a party.
Yes, it's an apron and yes, your hostess will absolutely love it. The fun, colorful print and great style of this Citrus Grove Apron from Anthropologie will make this one of your hostess's favorite gifts.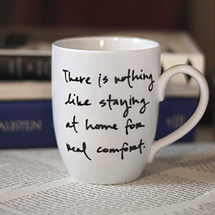 Admittedly, we love all things Jane Austen, so naturally, we quickly fell in love with this great mug from Brookish, a Jane Austen-inspired shop on Etsy. This mug reads, "There is nothing like staying at home for real comfort." Your hostess will remember your thoughtfulness for many happy mornings to come.
Though hostess gifts aren't mandatory by any means, there are times when showing your gratitude with a thoughtful gift is a nice touch that brings happiness to both the gift giver and the recipient.
More about your time
3 Ways to perk up your morning coffee time
4 Everyday things to do completely alone
How to steal 10 minutes of me time every day